The Transformative Power of NC's Historically Black & American Indian Universities
The Innovators celebrates stories of impact at North Carolina's Historically Minority-Serving Institutions: Elizabeth City State University, Fayetteville State University, North Carolina A&T State University, North Carolina Central University, UNC Pembroke and Winston-Salem State University.
New stories are released every week and streaming on the PBS Video app, video.pbsnc.org, pbsnc.org/innovators, and YouTube.
Closing the Gap in A.I. Research
NC A&T State prepares software engineering students to lead in Artificial Intelligence.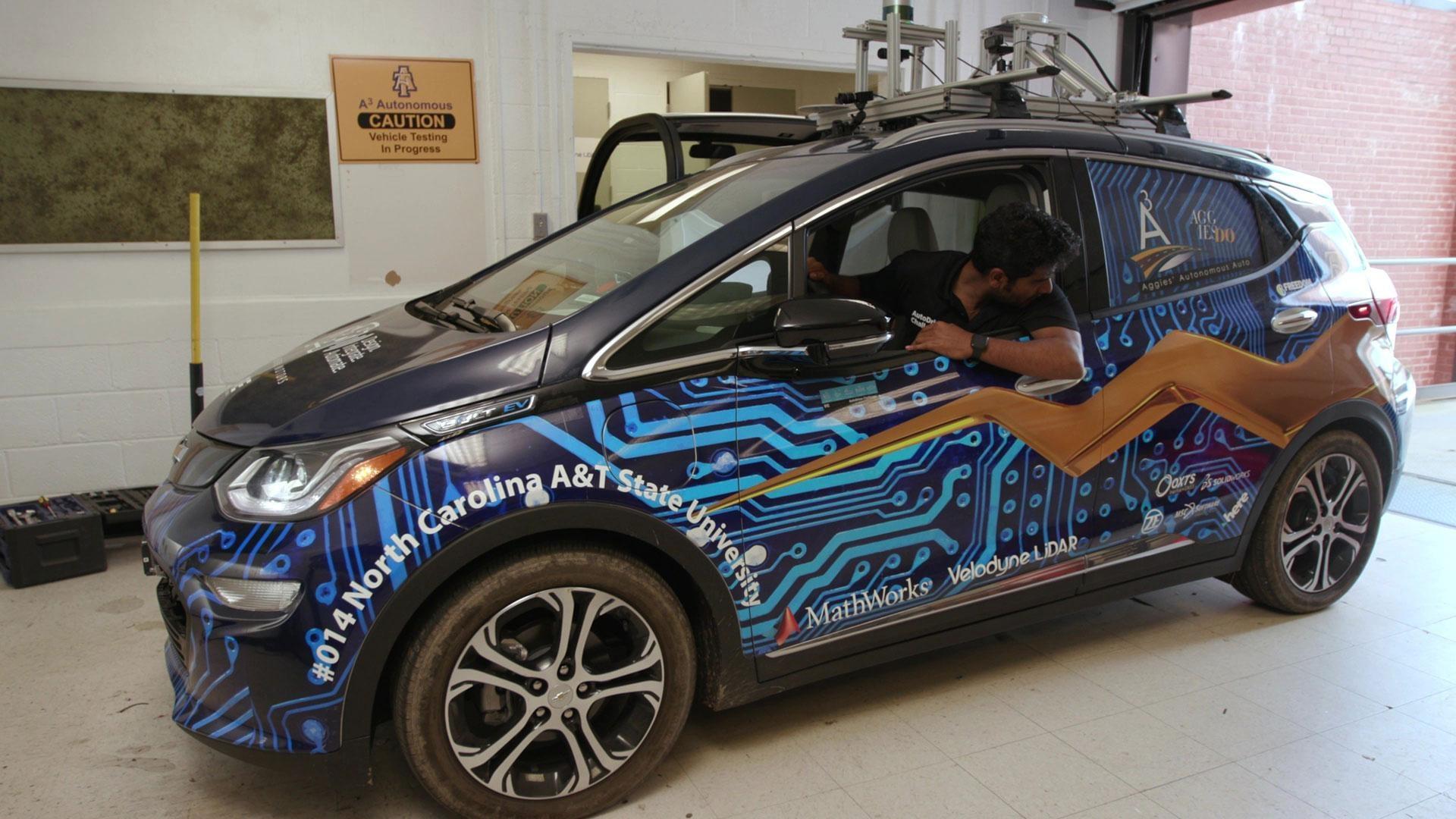 N.C. A&T
Closing the Gap in A.I. Research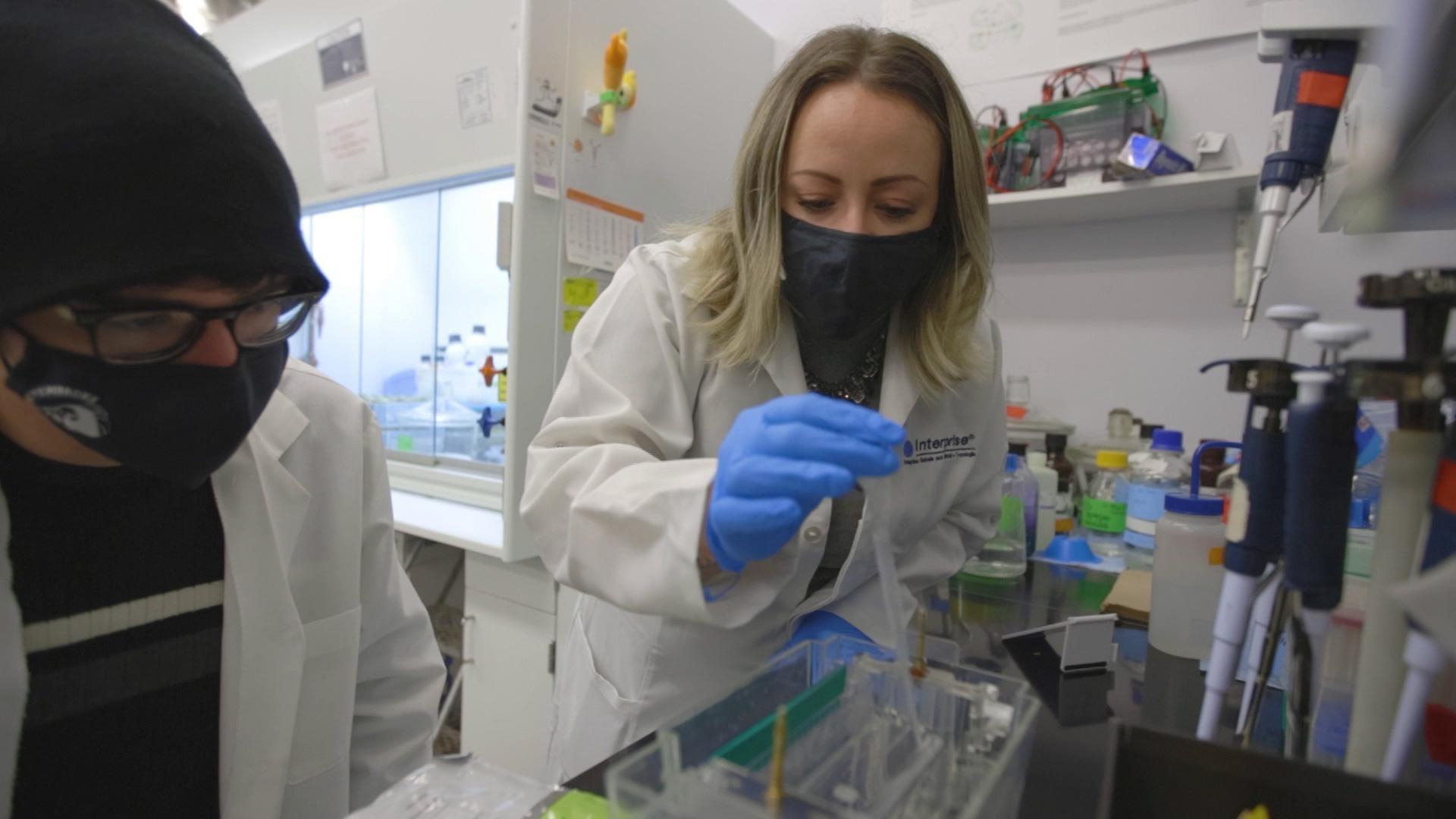 UNCP
Research on Brain Injury & Memory Diseases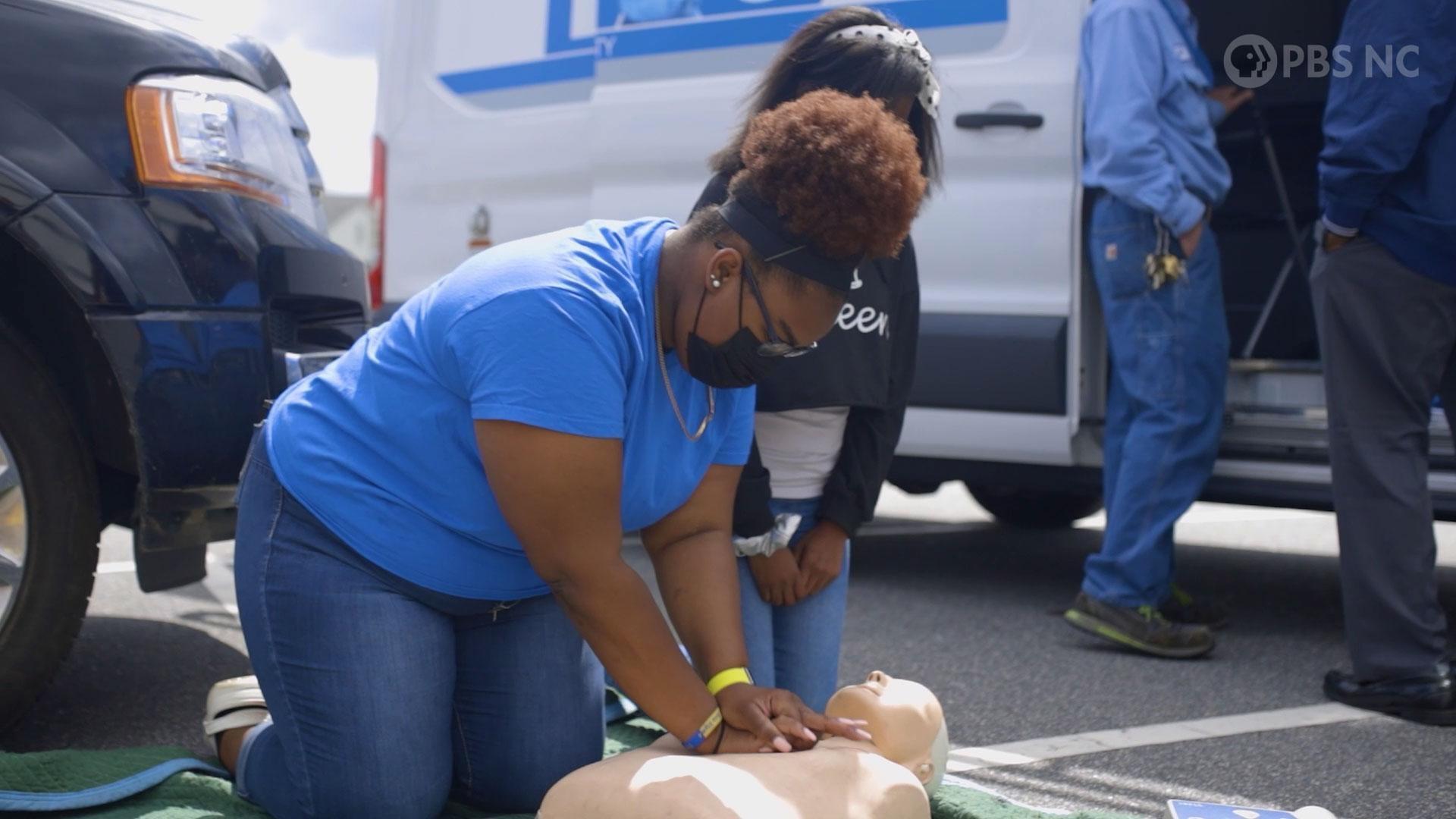 ECSU
The Highest Stakes: Emergency Management Program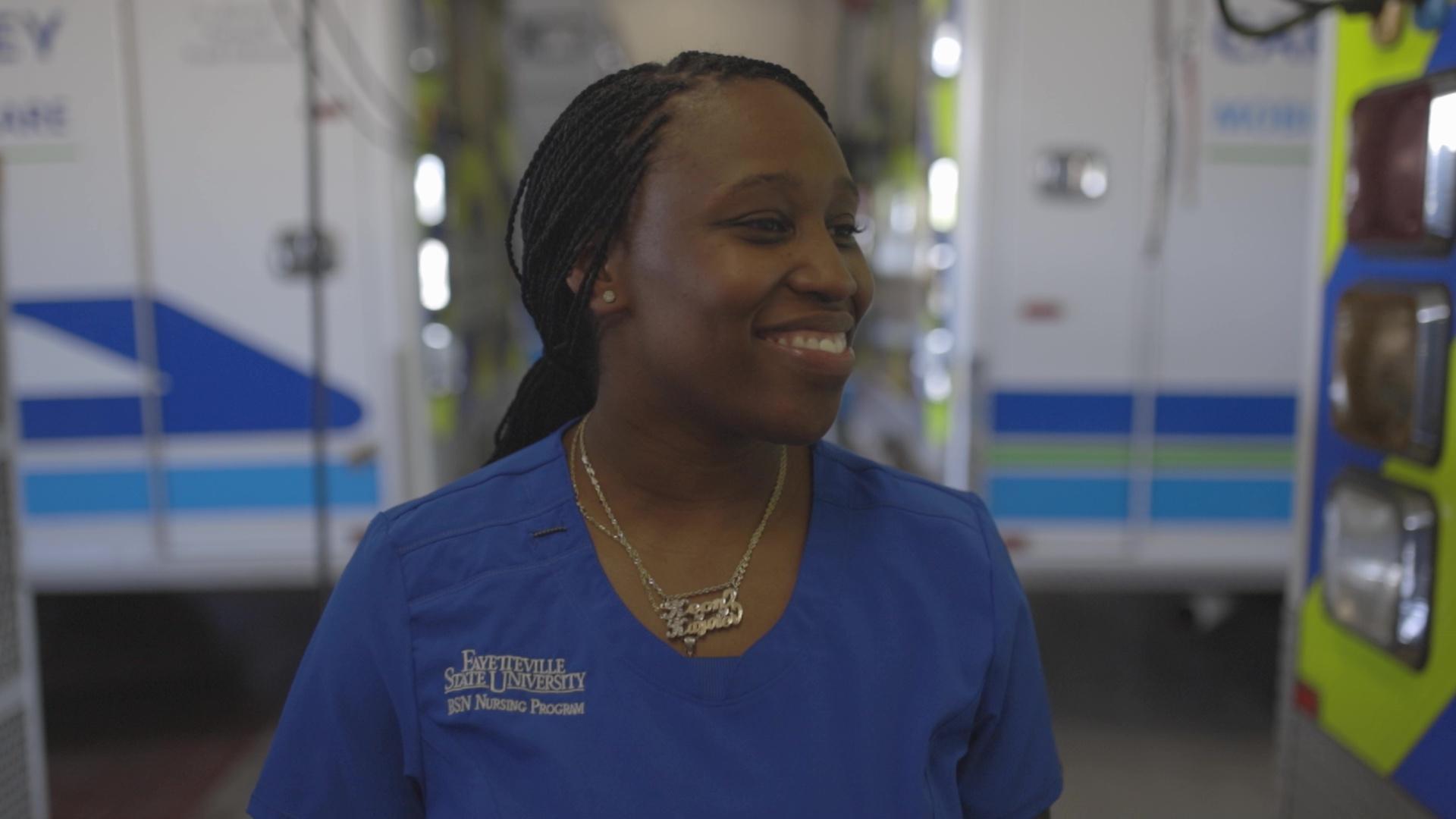 FSU
Compassionate Healthcare Leadership with Military Discipline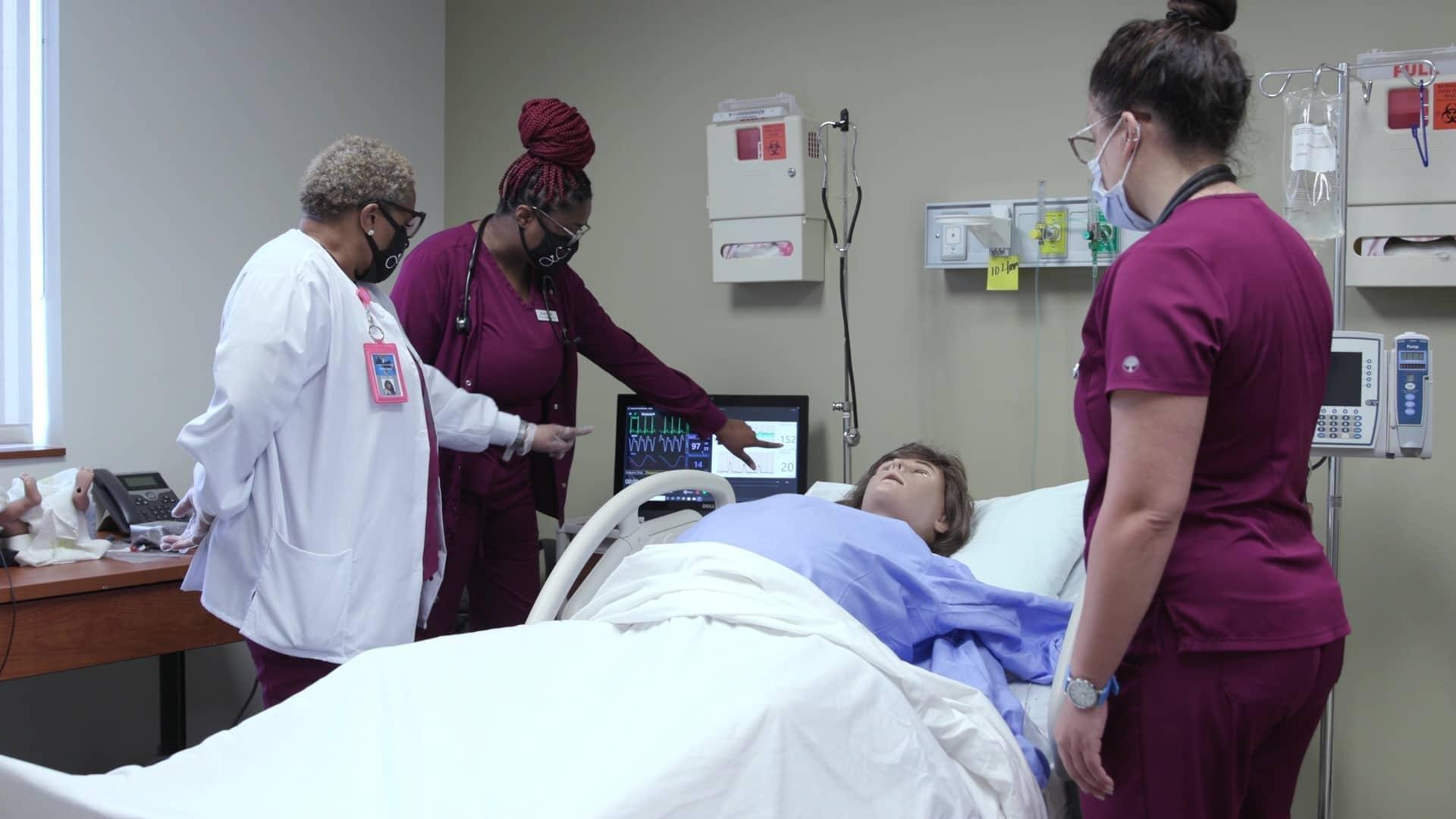 NCCU
Developing the Next Generation of Nurses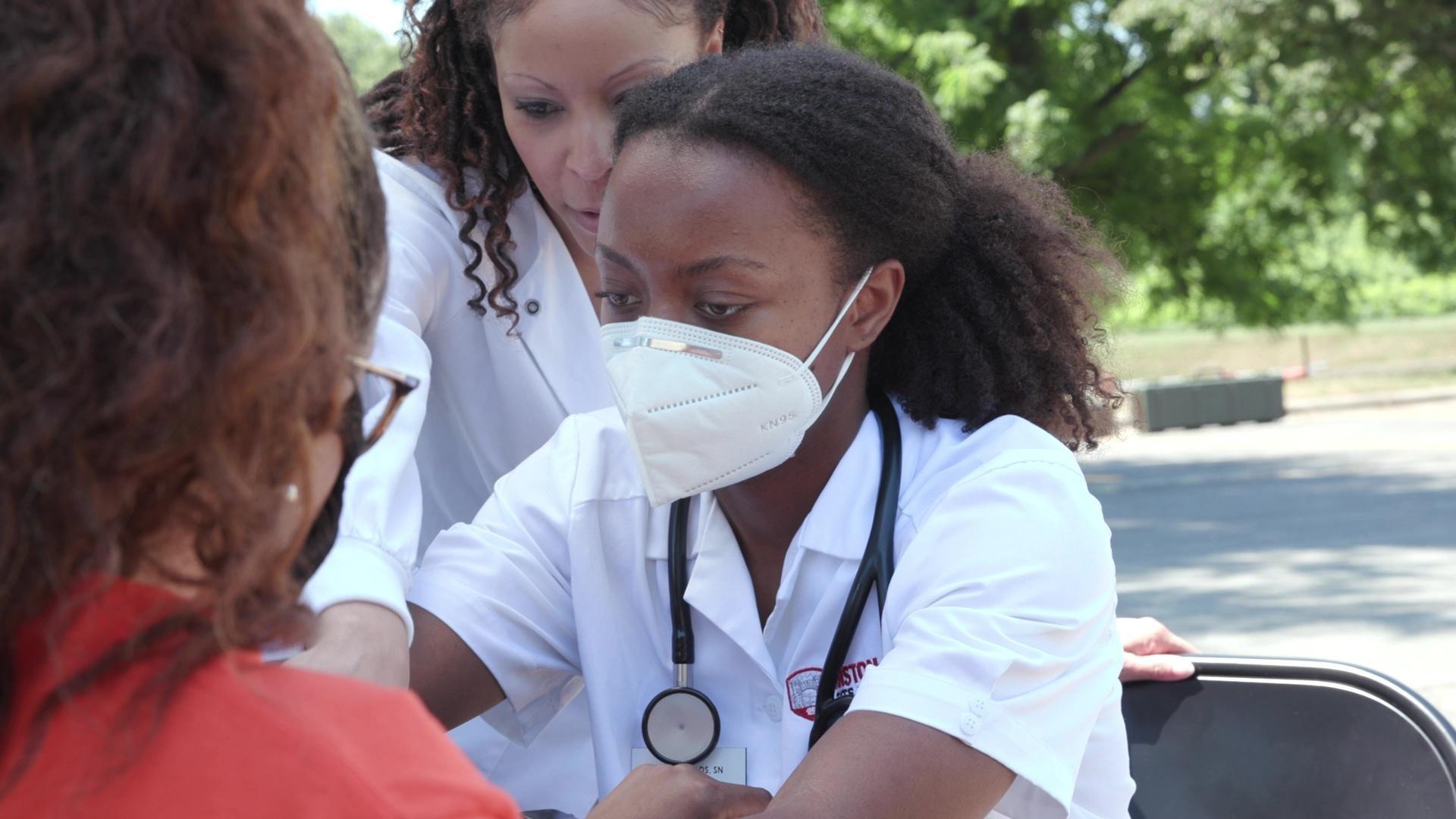 WSSU
Bringing Impact to Health Care Equity with Mobile Medicine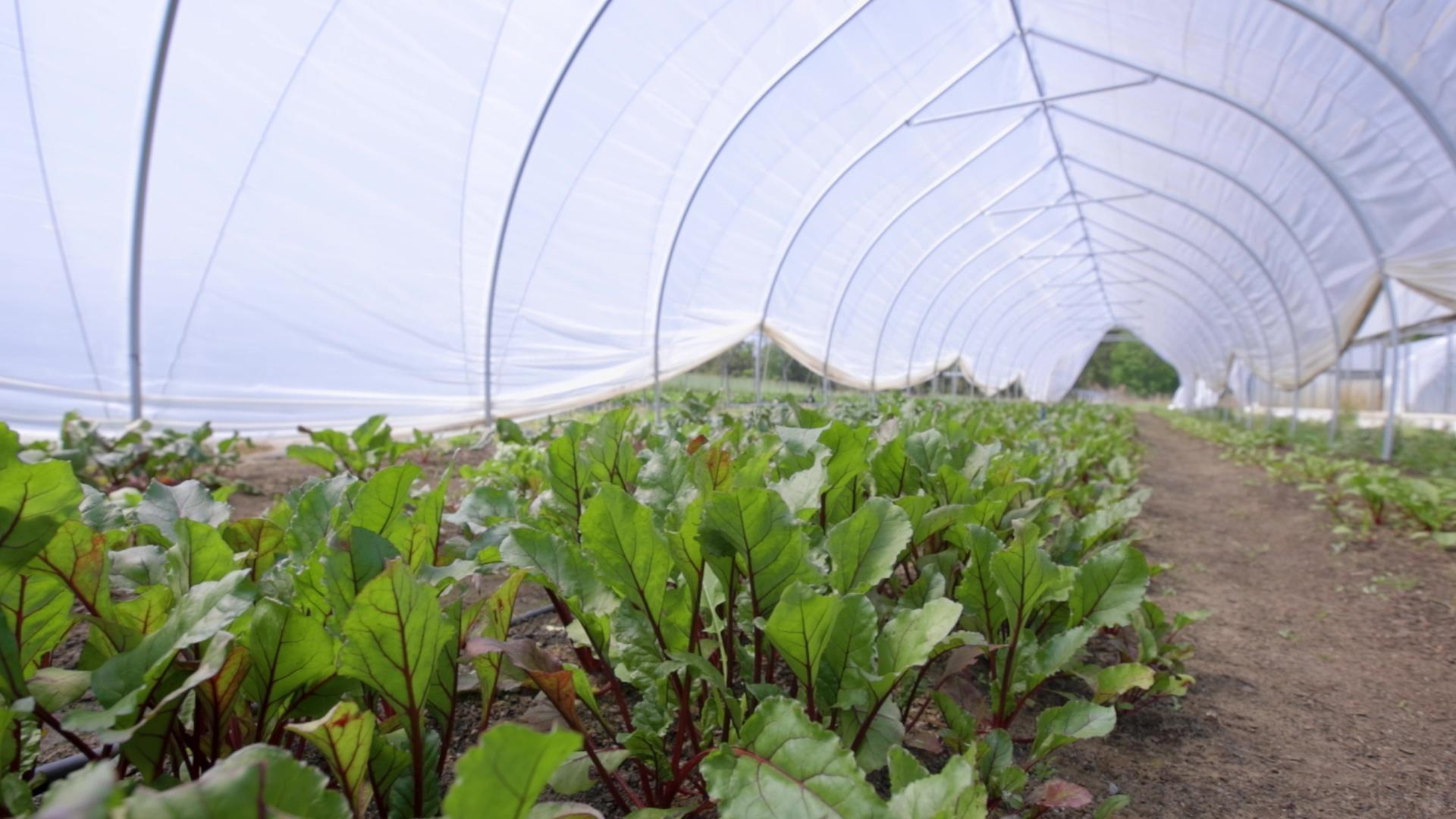 UNCP
Sustaining the Land through Smarter Agriculture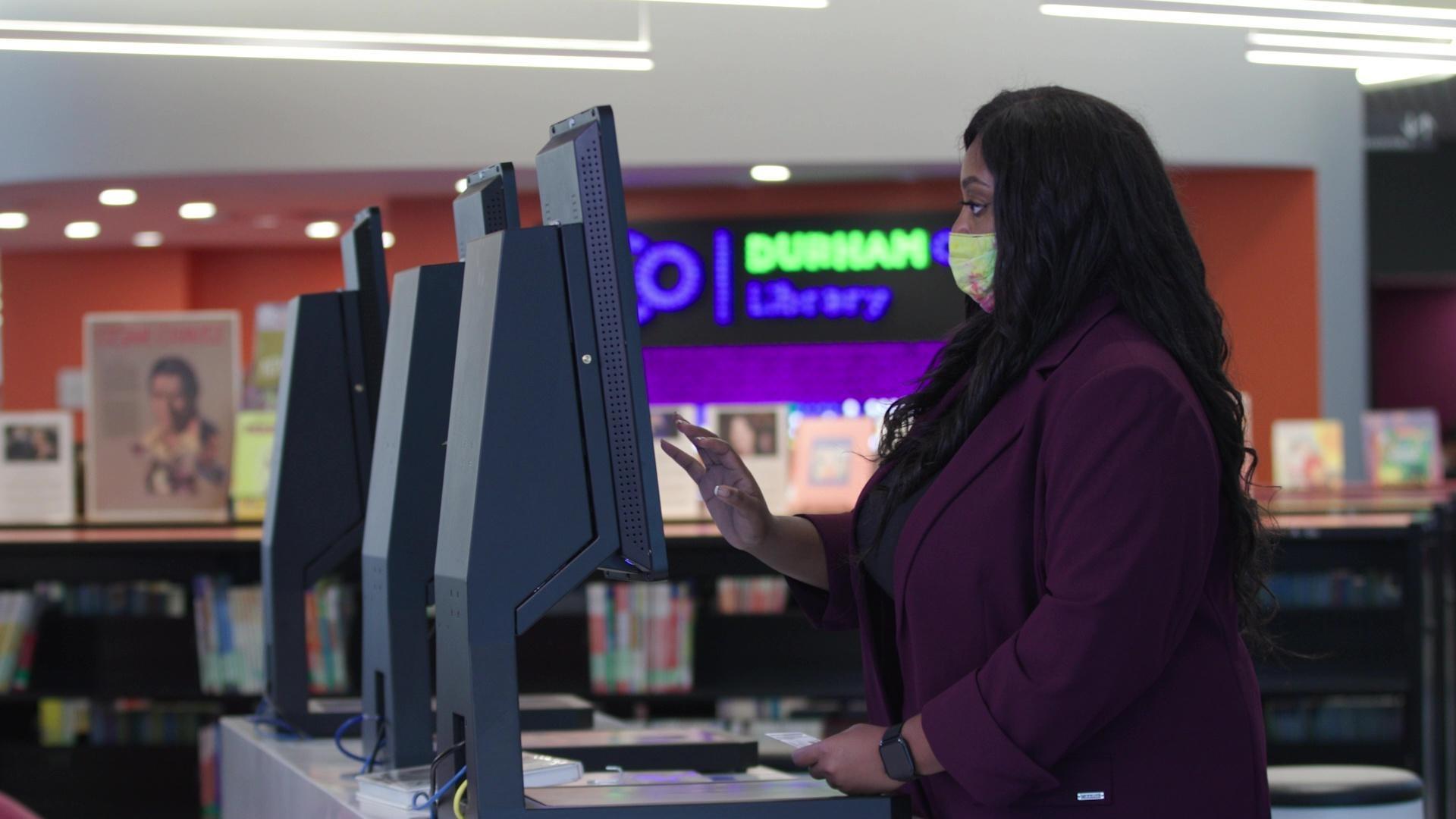 NCCU
Creating Tomorrow's Media & Communications Leaders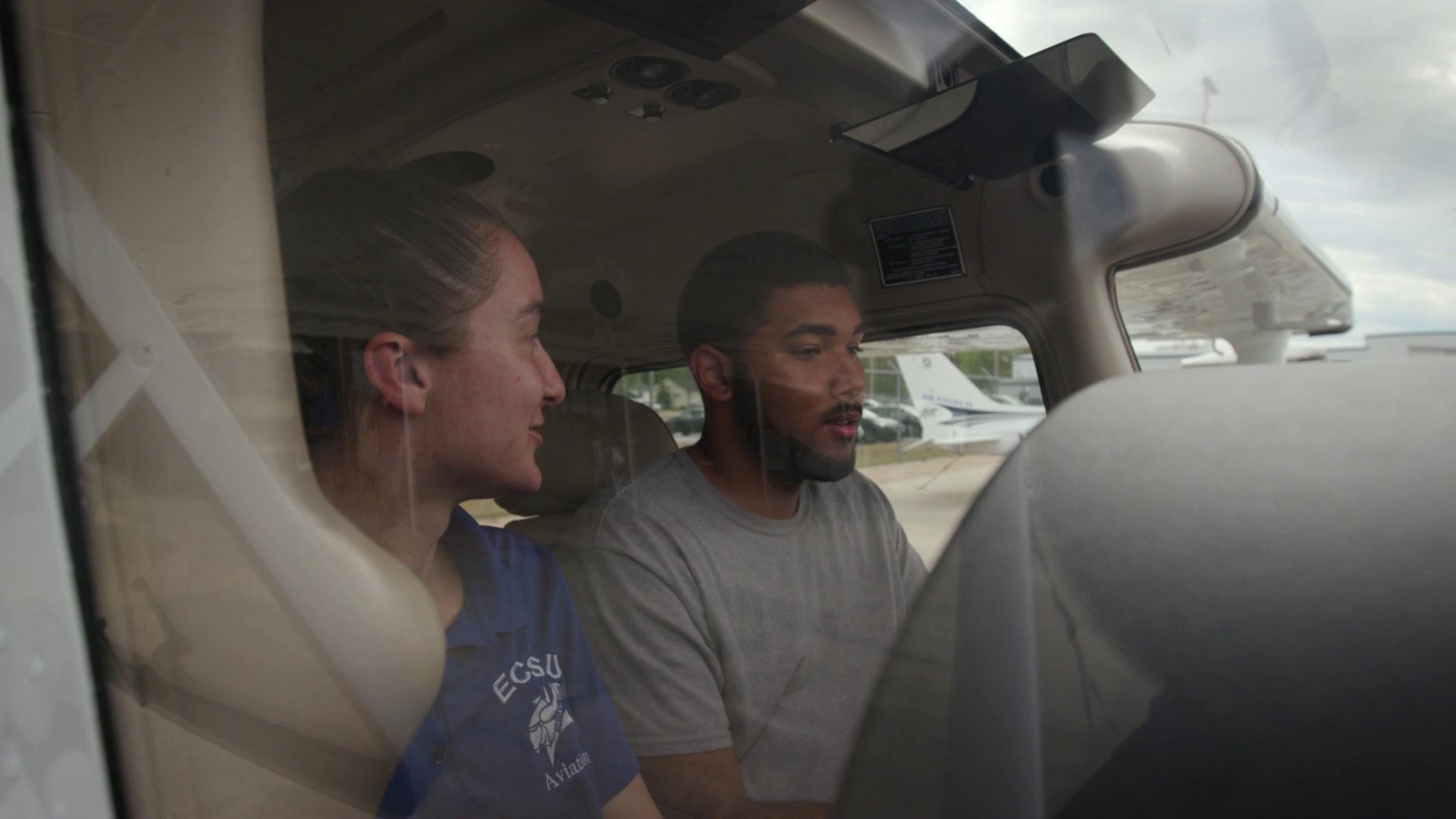 ECSU
Take to the Skies: Helping Aviation Students Fly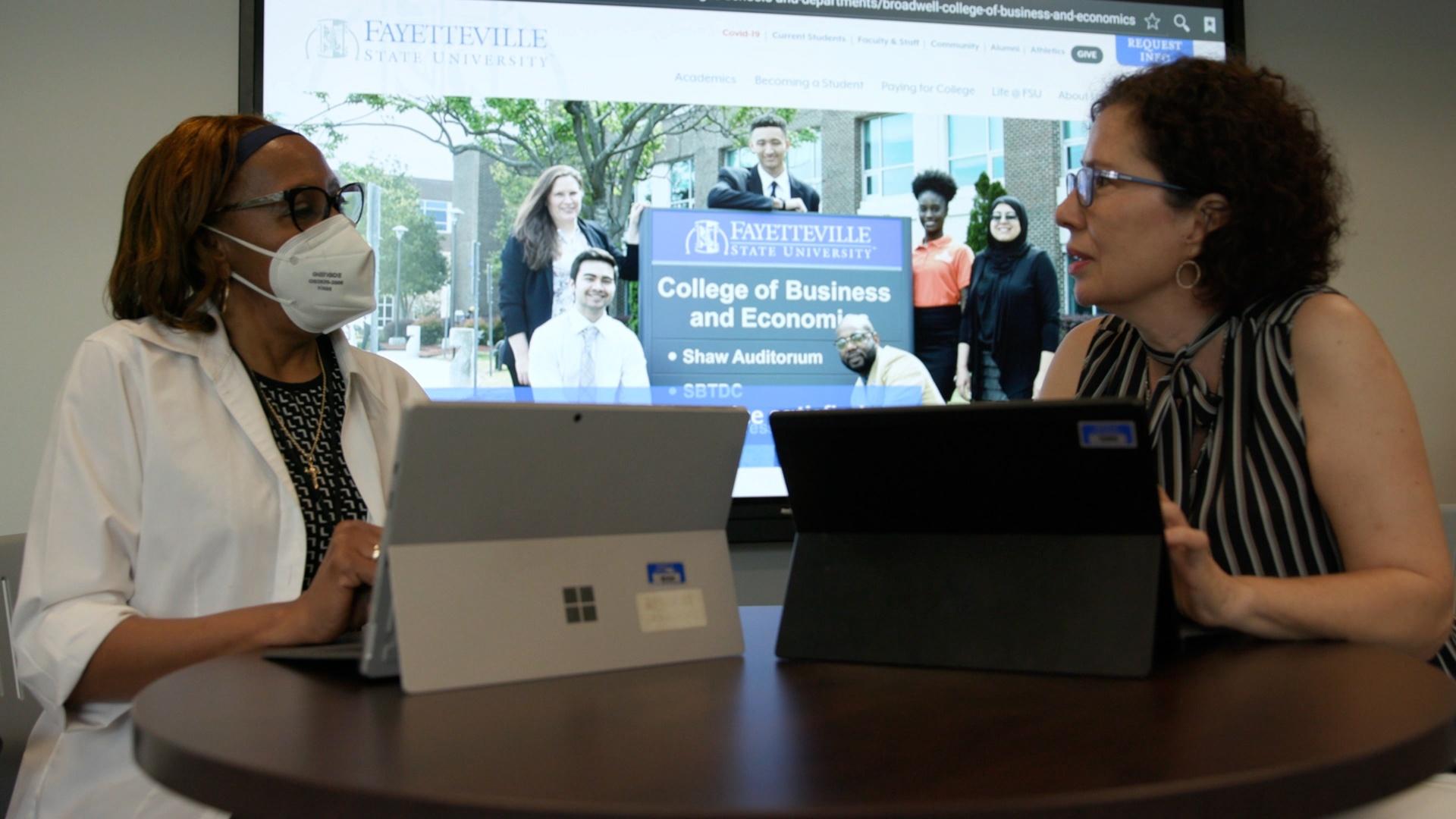 FSU
Earning an MBA While Earning a Living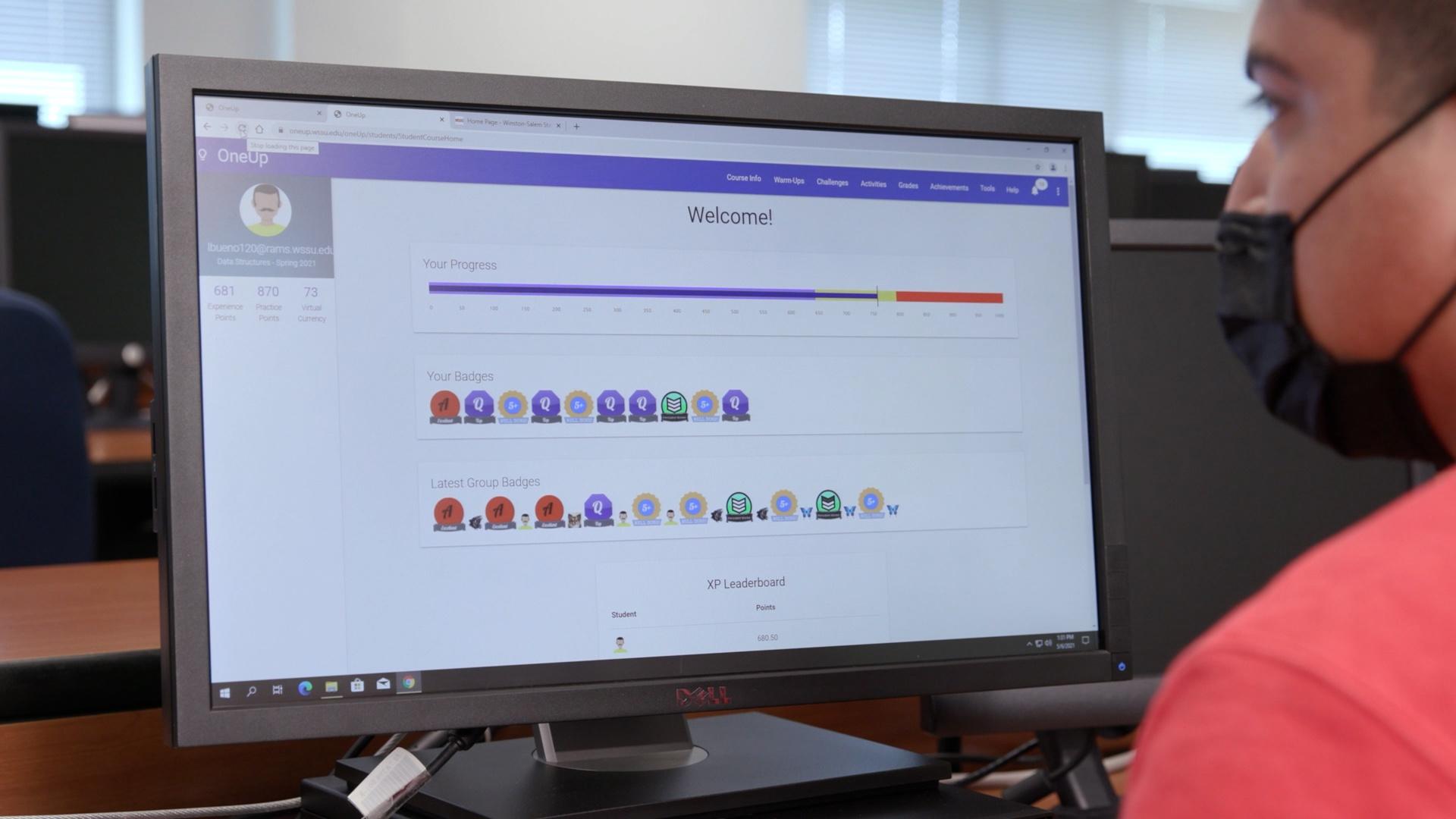 WSSU
Solving Complex Challenges Using Gamification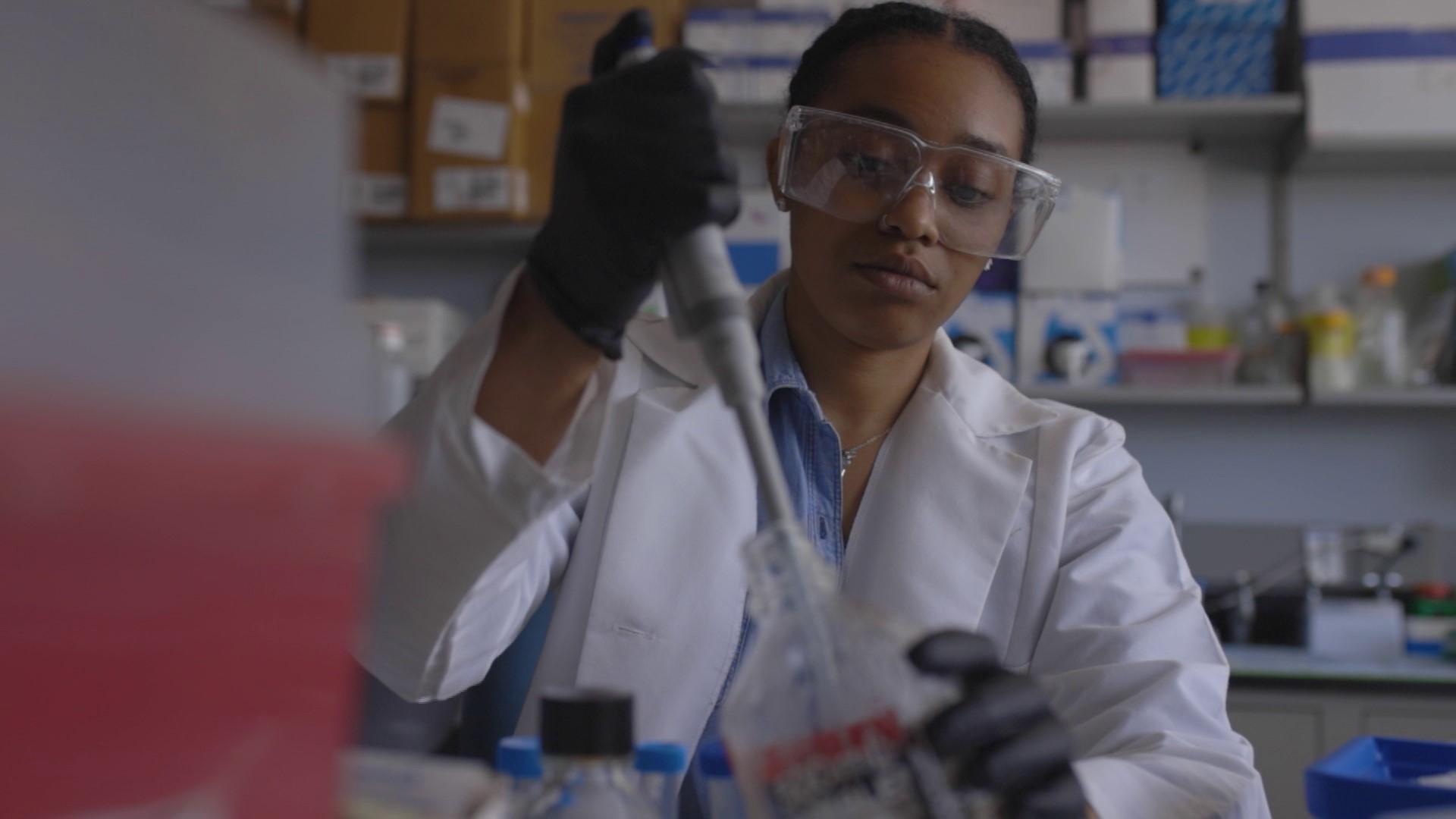 NCCU
A Unique Solution for Health Disparities
UNC Pembroke
The Clinic on Wheels: Meeting Local Health Care Challenges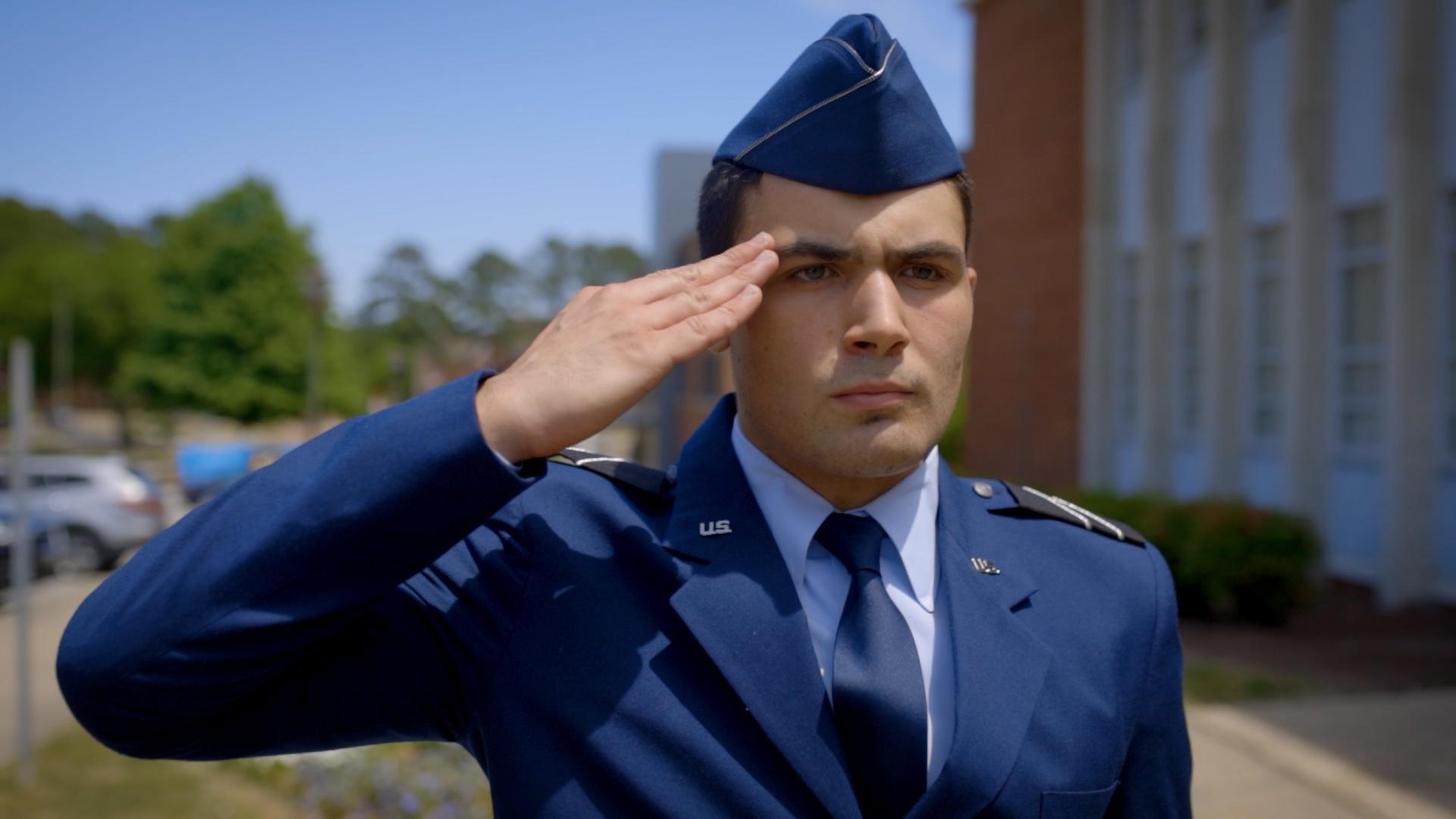 FSU
Creating the Next Generation of Military Leaders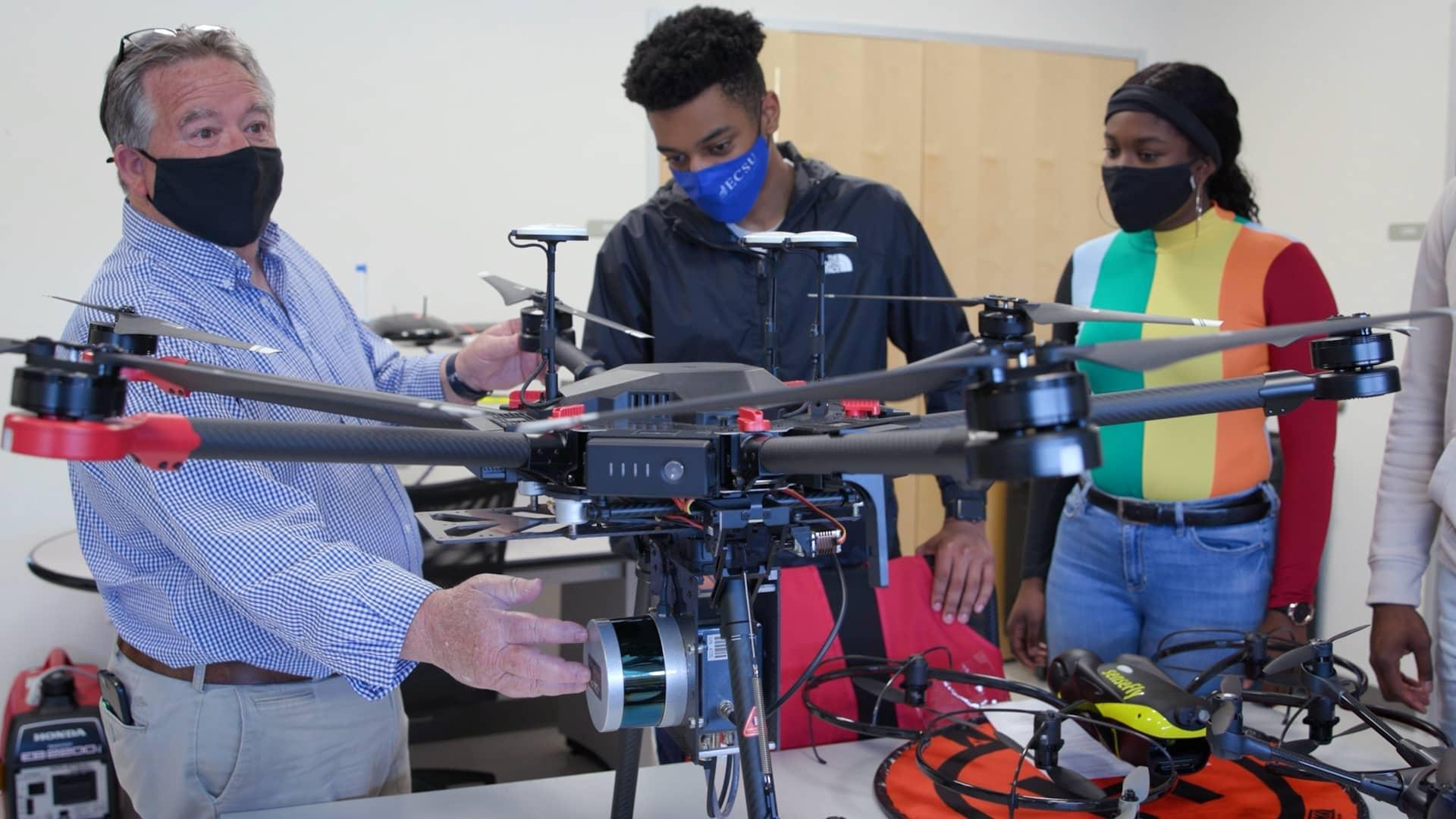 ECSU
Powering a Future in Unmanned Flight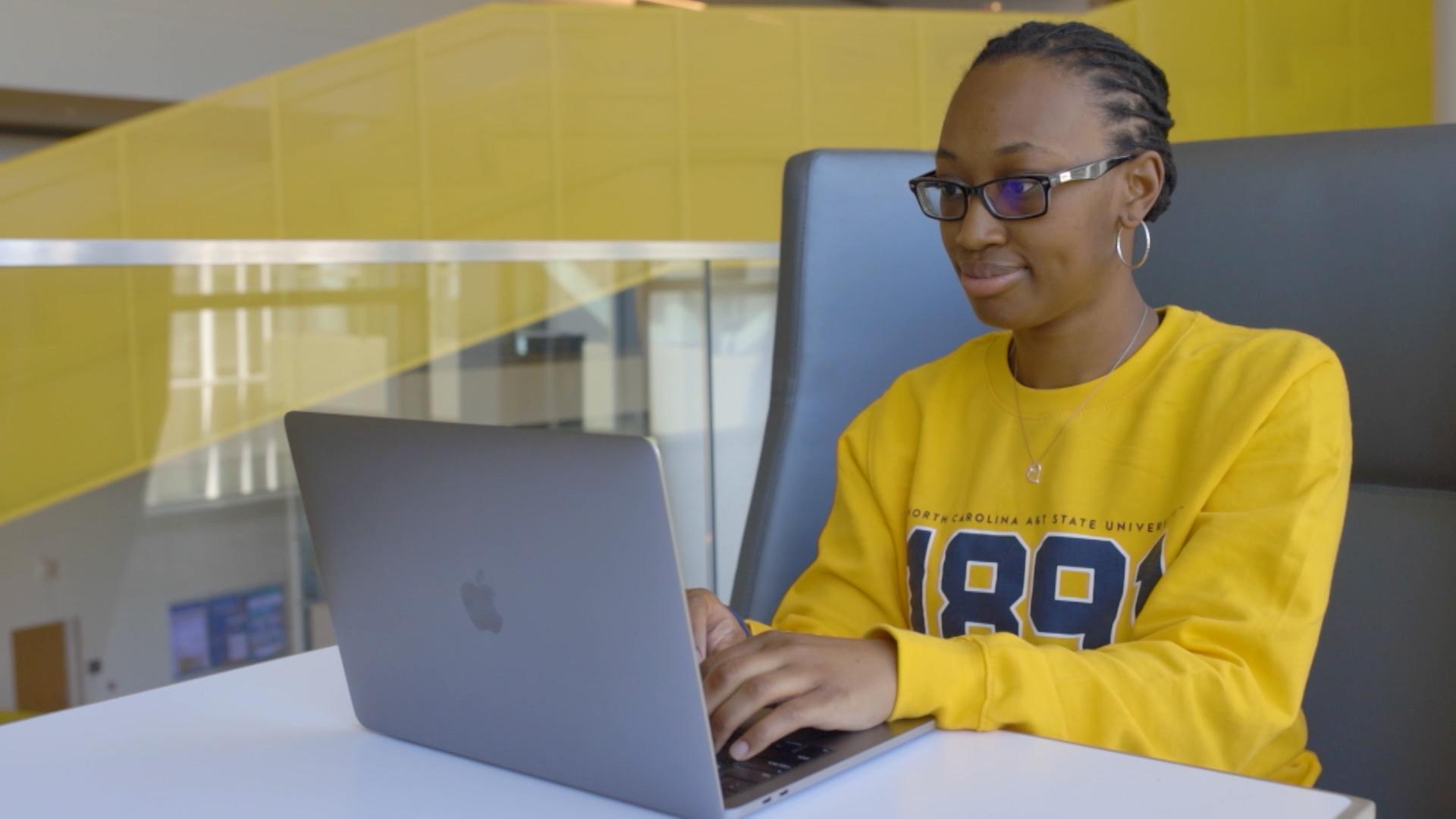 N.C. A&T
Safety Online: Taking a Byte Out of Cyber Crime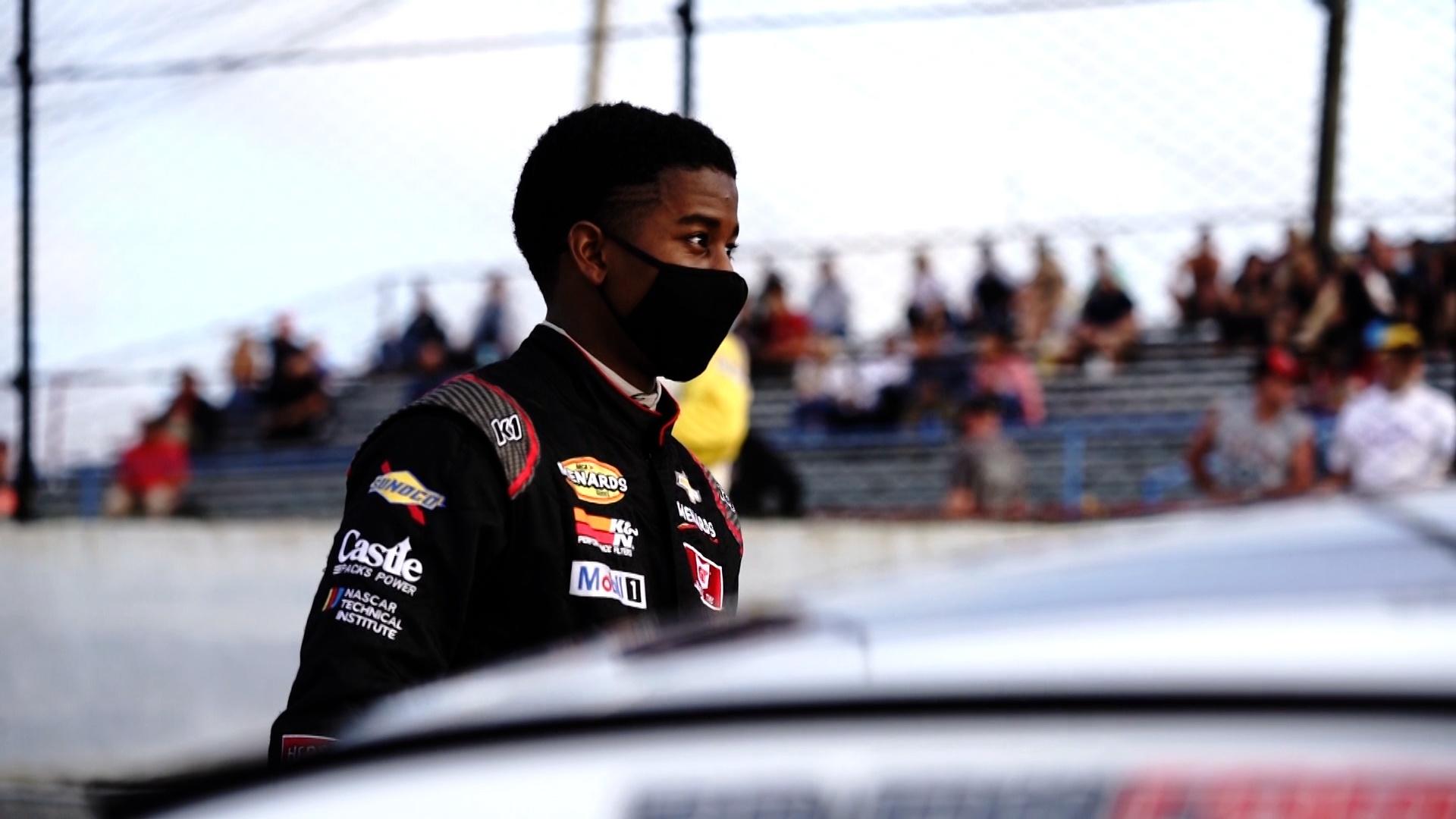 WSSU
From Campus to the Racetrack: Motorsports Management
Learn More about NC's Historically Black & American Indian Universities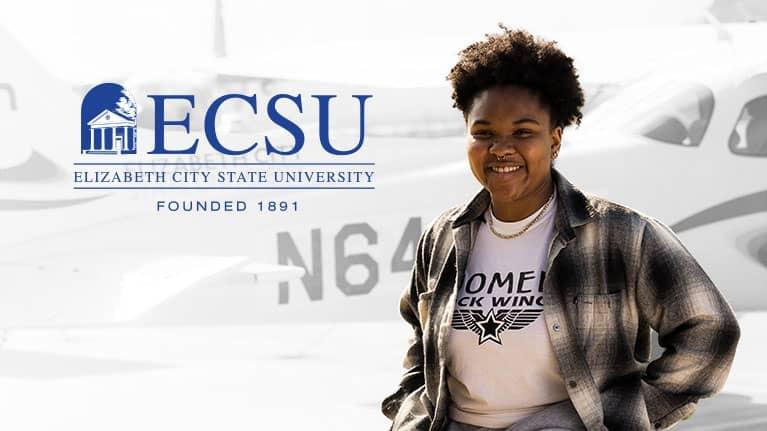 Elizabeth City State University
ECSU students and faculty are discovering unique ways to approach challenges in our state with transformative advancements in aviation science, unmanned aircraft and emergency management. Taking to the skies, the Aviation Science program prepares the next generation of pilots with the only four-year aviation degree in the state. Students can earn their private, commercial and flight instructor pilot's licenses, and the skills required to meet the needs of a global industry. Building upon a 30-year legacy of aviation innovation, students in the Unmanned Aircraft Systems (UAS) program are developing drone skills and operations using industry-standard equipment and hands-on field experiences with the only four-year UAS degree in the state. Emergencies aren't expected, but ECSU is training future leaders through its four-year Emergency Management program to respond when quick decision-making is necessary to save lives in high stakes, disaster situations.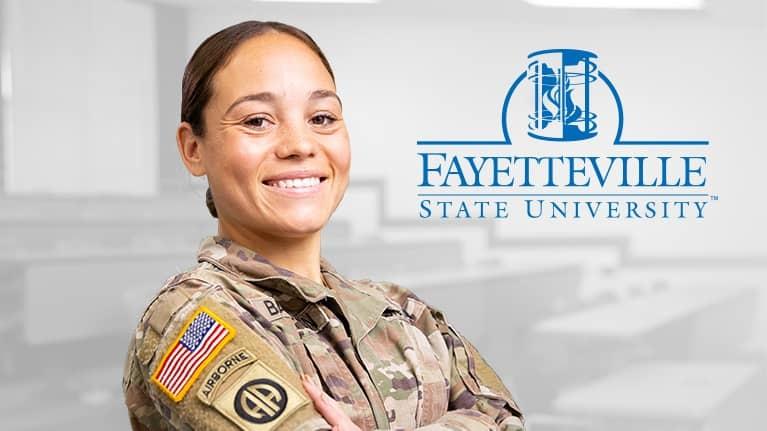 Fayetteville State University
FSU is dedicated to educating and empowering the 10% of North Carolinians in the military and to serving their family members. From the only Center for Defense and Homeland Security at an HBCU in North Carolina, to its nationally acclaimed ROTC program, FSU utilizes its research capabilities and partnerships with local, state and federal agencies to prepare military leaders for service and civilian world impact. The MBA@FayState program provides a flexible and affordable opportunity to advance careers and strengthen leadership ties between the private sector and military community. In another collaboration between veterans, the School of Nursing and its community partners increase access to health care and improve health outcomes in Cumberland County by training military veterans in post-service nursing careers.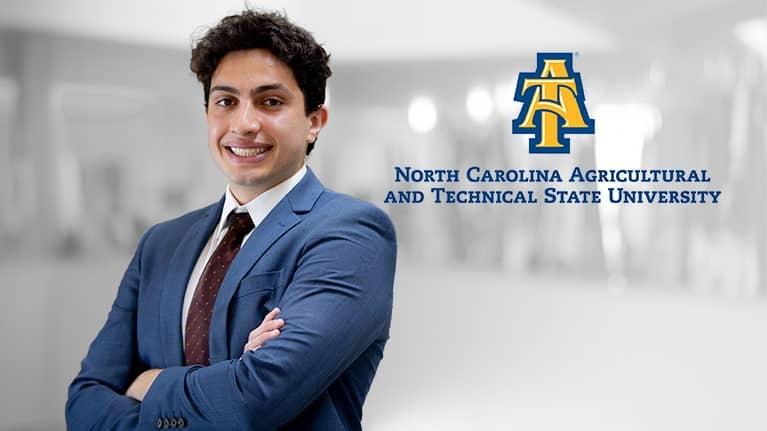 North Carolina Agricultural & Technical State University
N.C. A&T is preparing the next generation for the workforce with state-of-the-art academic programs focused on autonomous vehicles, cyber security and artificial intelligence (A.I.) in computer science and engineering. An interdisciplinary research team of students, faculty and auto industry leaders are developing cutting-edge solutions for safer, driver-less vehicles. As "smart" devices multiply, cyber-criminals grow smarter. N.C. A&T is helping us stay ahead of the curve with creative and nimble approaches to cyber security, including clinics to help eliminate stalkerware from cell phones. Artificial intelligence is here to stay, and N.C. A&T is closing the gap in A.I. research, preparing software engineering students to lead as A.I. becomes prevalent in corporate, industrial and private decision making.
Learn more about North Carolina Agricultural & Technical State University.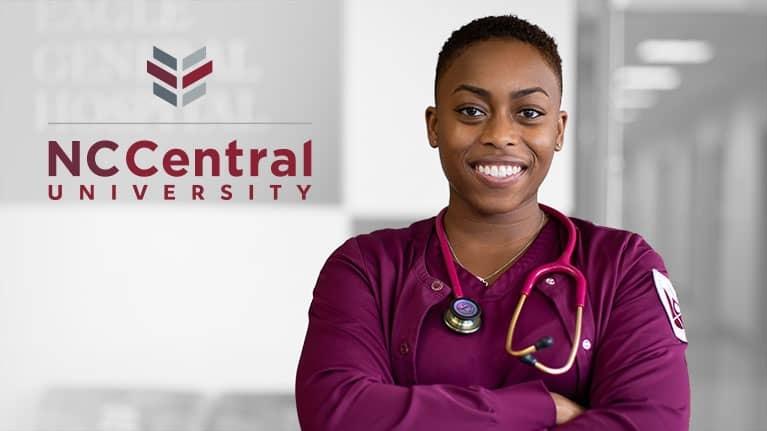 NC Central University
With a 111-year legacy of innovation, excellence and public service, NCCU develops leaders in the sciences, health care, education, law, business and many other fields. Through its unique combination of scholarship and hands-on training in state-of-the-art learning environments, the university educates diverse individuals across North Carolina to contribute in emerging and critical workforce areas. The institution's advancements in information sciences, nursing, biotechnology and more are helping to solve todays' most complex problems, improve overall quality of life, and move us forward toward a safer, more sustainable world. NCCU is a leader in scientific study that focuses on health issues that disproportionately affect minority and underserved populations. Through two major research institutes that focus on biotechnology and biomanufacturing on campus, students work alongside faculty conducting multidisciplinary and inter-institutional research on cardio-metabolic disease, cancer, neuroscience, human nutrition and COVID-19.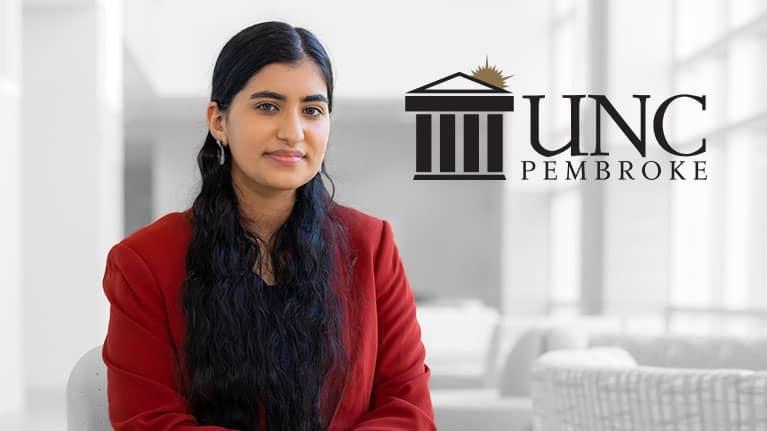 UNC Pembroke
UNC Pembroke has a rich tradition of service to the southeastern North Carolina region, answering the call in health care, economic transformation, educational access and research. Situated in a community that is 40% American Indian, NC's only Historically American Indian University offers unique pathways for students to enhance the lives of their neighbors through advancements in health care, agri-business and agricultural sciences and Alzheimer's/Traumatic Brain Injury research. Through innovative partnerships between the local hospital, community leaders and UNCP, students from the College of Health Sciences travel throughout the community with a mobile clinic to meet critical health care challenges, including COVID-19 vaccine distribution, screening and health education. Groundbreaking research at UNCP is uncovering remarkable findings on the impact of traumatic brain injury on the rate of developing neurological disorders and possible pathways for the next generation of scientists to discover new cures. Sustainability, heritage and community drive agricultural research and agri-business programs as students and local farmers work collaboratively to improve business practices and profitability in the state's agricultural sector while creating tomorrow's workforce supporting our food systems.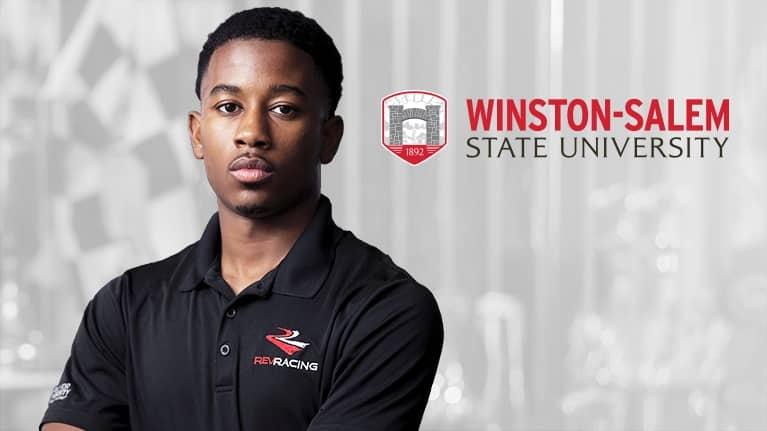 Winston-Salem State University
Technology and innovation intersect at WSSU as part of high-impact educational opportunities in motorsports, gamification and health sciences. As a leading university in gamification research, WSSU has built a platform to apply game design principles to computer science and physics education, helping conquer complex challenges and improve engagement with learning. From the campus to the racetrack, the motorsports management program, the only of its kind at an HBCU, is creating a next-level talent pipeline to fuel North Carolina's six-billion-dollar motorsport industry. Bringing impact to health care equity, the School of Health Sciences' student and faculty leverage cutting edge technology, research and service to reduce health disparities with the Rams Know H.O.W Mobile Unit.
The Innovators: The Transformative Power of NC's Historically Black & American Indian Universities is a production of PBS North Carolina and The University of North Carolina System, in partnership with Elizabeth City State University, Fayetteville State University, North Carolina A&T, North Carolina Central University, the University of North Carolina at Pembroke and Winston-Salem State University.