Introducing Family Pictures USA...Exploring Communities Through Personal Photos & Stories.
If you love history and mystery, you'll definitely love Family Pictures USA, a new PBS television series that invites community members to share family images as a means of revealing their history as well as the story of place.

Learn more about this engaging new series below!
Family Pictures USA Is Here!
Family Pictures USA
kicked off Monday, August 12, with
North Carolina
, an engaging episode about local ties to the land, people and economy brought to life through irreplaceable images and first-person stories. Additional episodes premiered Tuesday, August 13, with
Detroit
, at 8 PM, and
Southwest Florida
, at 9 PM.
After series host Thomas Allen Harris traveled around our state last fall, collecting family photographs and the stories that accompanied them, he returned this summer to reunite with some of the characters featured in the
North Carolina
episode. Learn how their lives changed and what new stories they have by watching
Family Pictures North Carolina
!
You Ought To Be in Pictures!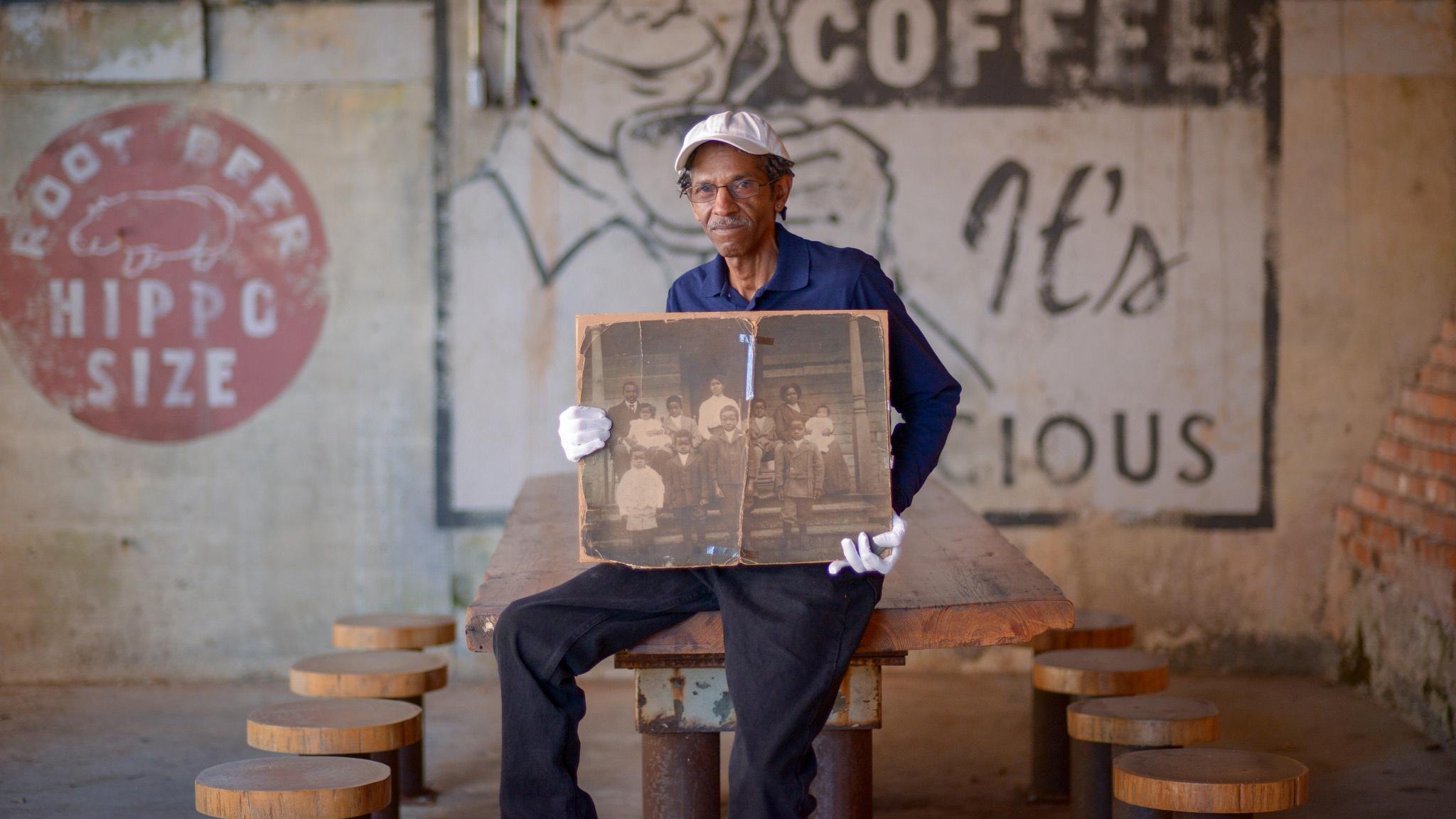 "Once you see America through family pictures, you will never see our country the same way again."
—Family Pictures USA Host Thomas Allen Harris
Uncover Your Family History
As Americans discover images boxed up in dusty attics and damp basements, saved on old floppy disks and stashed on new smartphones, they're finding fascinating clues to their family histories and that of their communities.

Family Pictures USA, a new national PBS series hosted by Thomas Allen Harris and starring everyday people and their pictures, mines this treasure trove of personal narratives to reveal roots, connections and provocative parallels that enlarge understanding of our history, diversity and shared values.
Family Pictures USA in North Carolina
Family Pictures USA
spent part of last year in North Carolina collecting images and stories from interesting folks across our state. Through lively photo-sharing events in Rocky Mount and Durham, producers met families, learned about communities and created on-camera stories of people and place.
Be sure to tune in to
Family Pictures USA
for a look at compelling stories from
North Carolina
, as well as
Detroit
and
Southwest Florida
.
Discover Historical & Hysterical Stories from Folks Like You.
Family Pictures USA: Stories
Family Pictures USA
Independence Day with Family Pictures USA (2019)
Family Pictures USA
Family Pictures USA (2019) | DJ Mike and Mom disc
Family Pictures USA
Family Pictures USA (2019) | The Best Gift I Can
Family Pictures USA
Family Pictures USA (2019) | Quilt Tells Triumpha
Family Pictures USA
Family Pictures USA (2019) | Mother's Day founder