My Future NC
My Future NC: Margaret Spellings Opening Remarks
11:56
Published: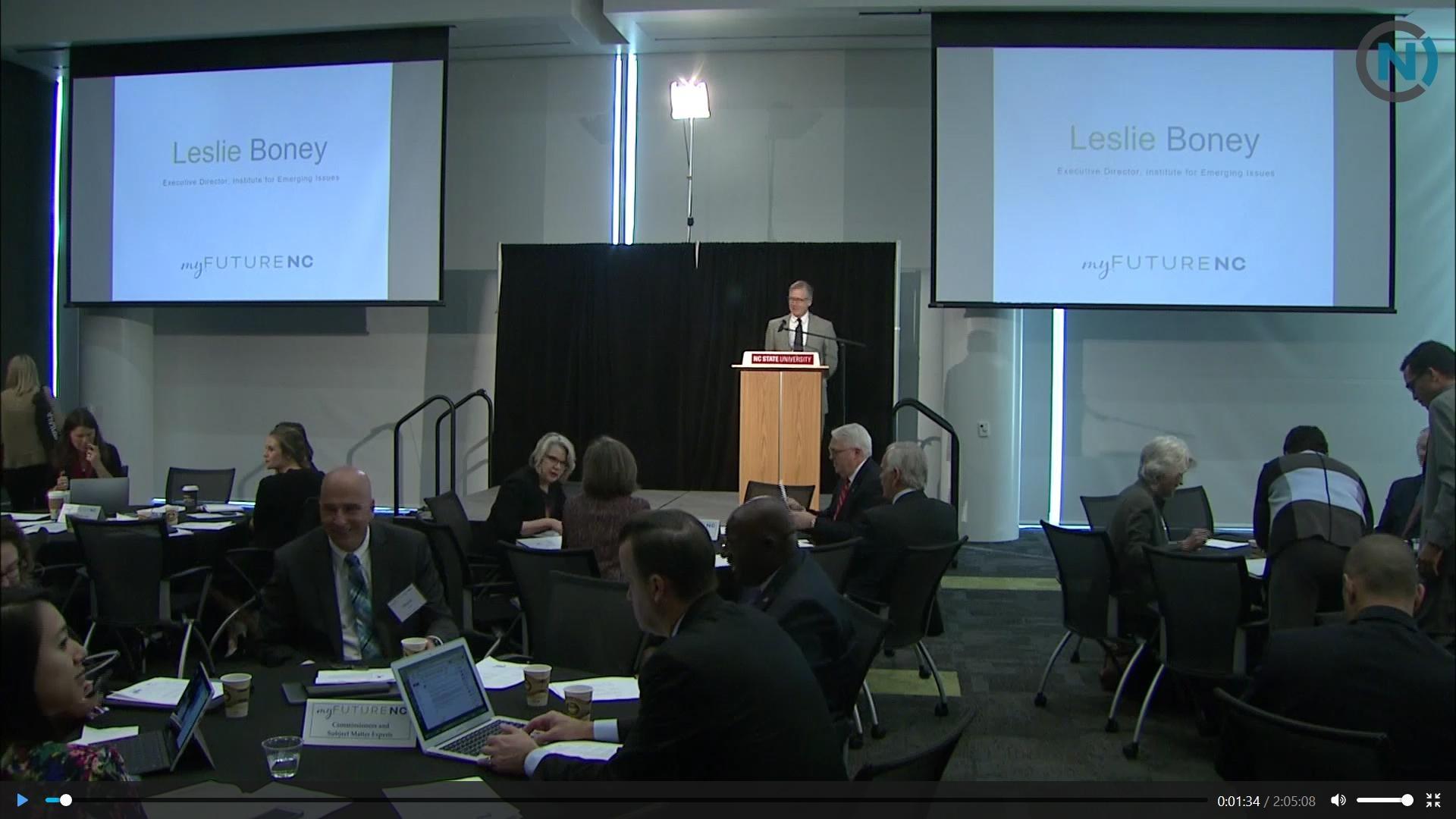 About "My Future NC"

The leaders of NC's public education systems have partnered to create a new commission on educational attainment.

North Carolina has a growing economy, population, and one of the finest public postsecondary education systems in the country. But that hasn't translated into broad opportunity for all citizens. Our state's per-capita income ranks in the bottom third nationally, the chance that a child born poor can eventually reach the middle class is markedly lower in North Carolina than in other statess to achieve over the next year and a half. Recorded at North Carolina State University.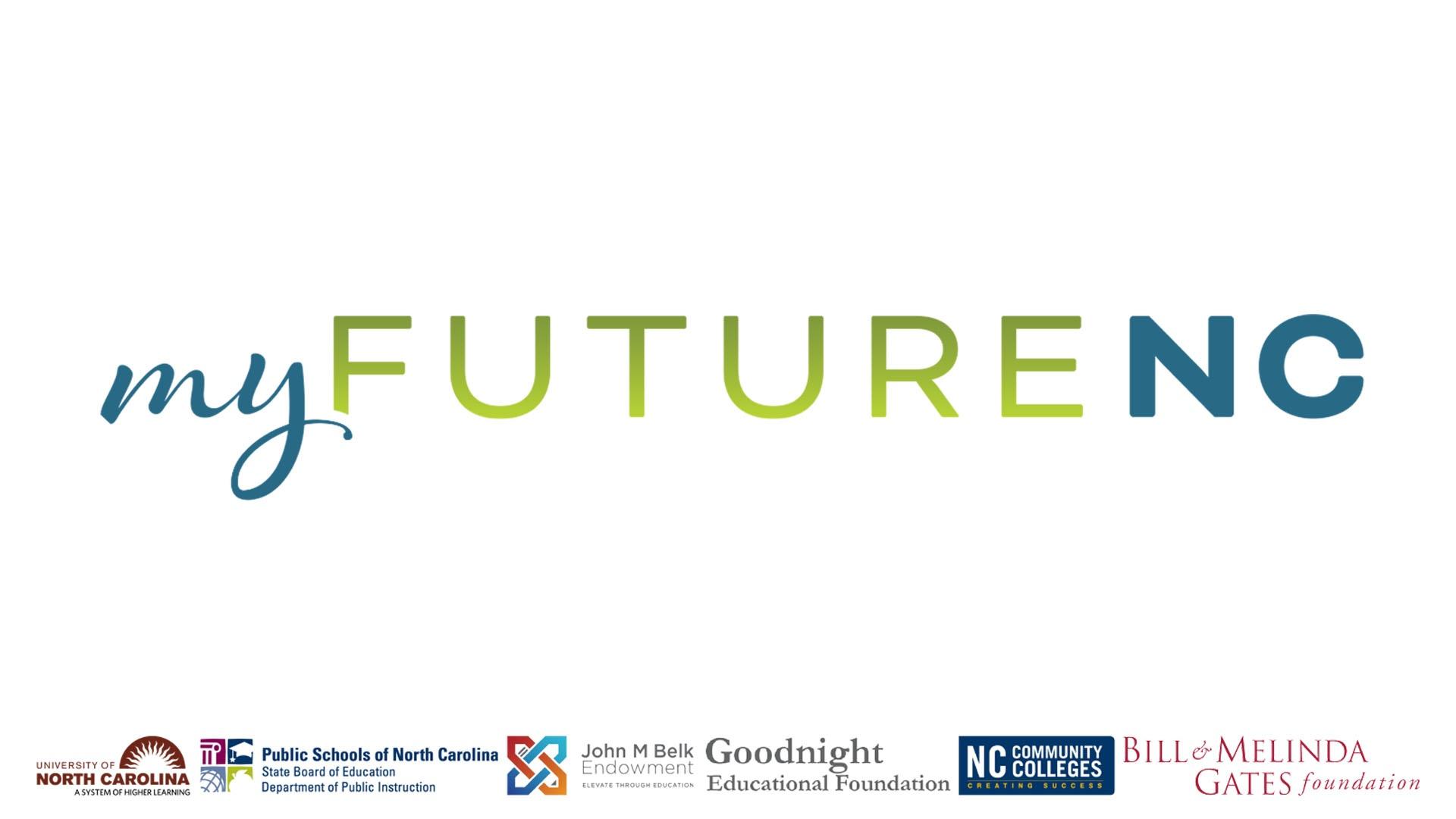 COMMISSION COMPOSITION

The effort will be led by a team of co-chairs — Dale Jenkins, Chief Executive Officer of Medical Mutual Holdings, Andrea Smith, Chief Administrative Officer of Bank of America, and Margaret Spellings, President of the University of North Carolina. The Commission will rely on a steering committee cochaired by Ann Goodnight of the Goodnight Education Foundation, Acting President Jennifer Haygood of the North Carolina Community College System, State Superintendent Mark Johnson, Anna Spangler Nelson of the UNC Board of Governors, and MC Belk Pilon of the John M. Belk Endowment.