Watch NC Broadcast Legends Tuesdays at 8:30 PM on the North Carolina Channel
All Episodes Streaming Now on the PBS Video App
Nearly a Century of Electronic Communications
The history of broadcasting in North Carolina starts with experiments by engineers at NC State University in early 1922, but in April of that year, Charlotte's WBT Radio became the state's first commercial radio station. In 1949, its television counterpart, WBTV, and Greensboro's WFMY launched. Both of television channels were then owned by NC-based Jefferson Standard Life Insurance Company (which became Jefferson-Pilot Corporation and is now Lincoln Financial Group). WUNC came on the air in 1955 as the state's first public television station and grew into the statewide PBS network of PBS North Carolina.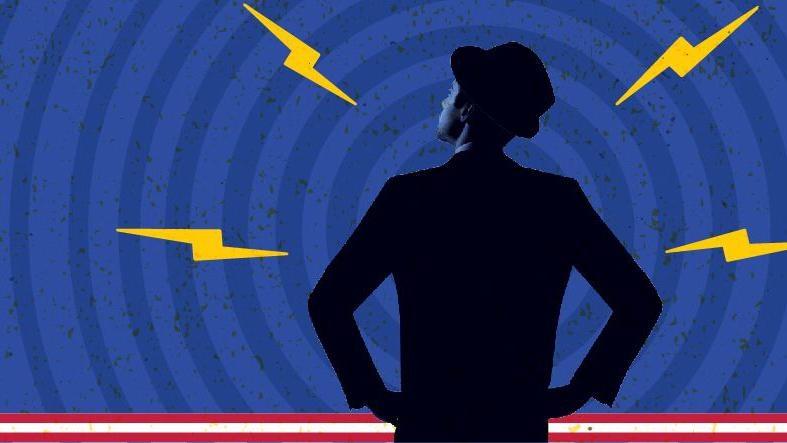 Powered by Innovative Leaders
Over the last century, leaders, with deep roots from the mountains to the coast, have powered NC's broadcast industry with their commitment to storytelling, technology, innovation and public service. The first generation of these radio and television pioneers has passed, but many of those who followed are still here. Join award-winning broadcast veteran Mike Weeks as he captures and shares stories of NC Broadcast Legends.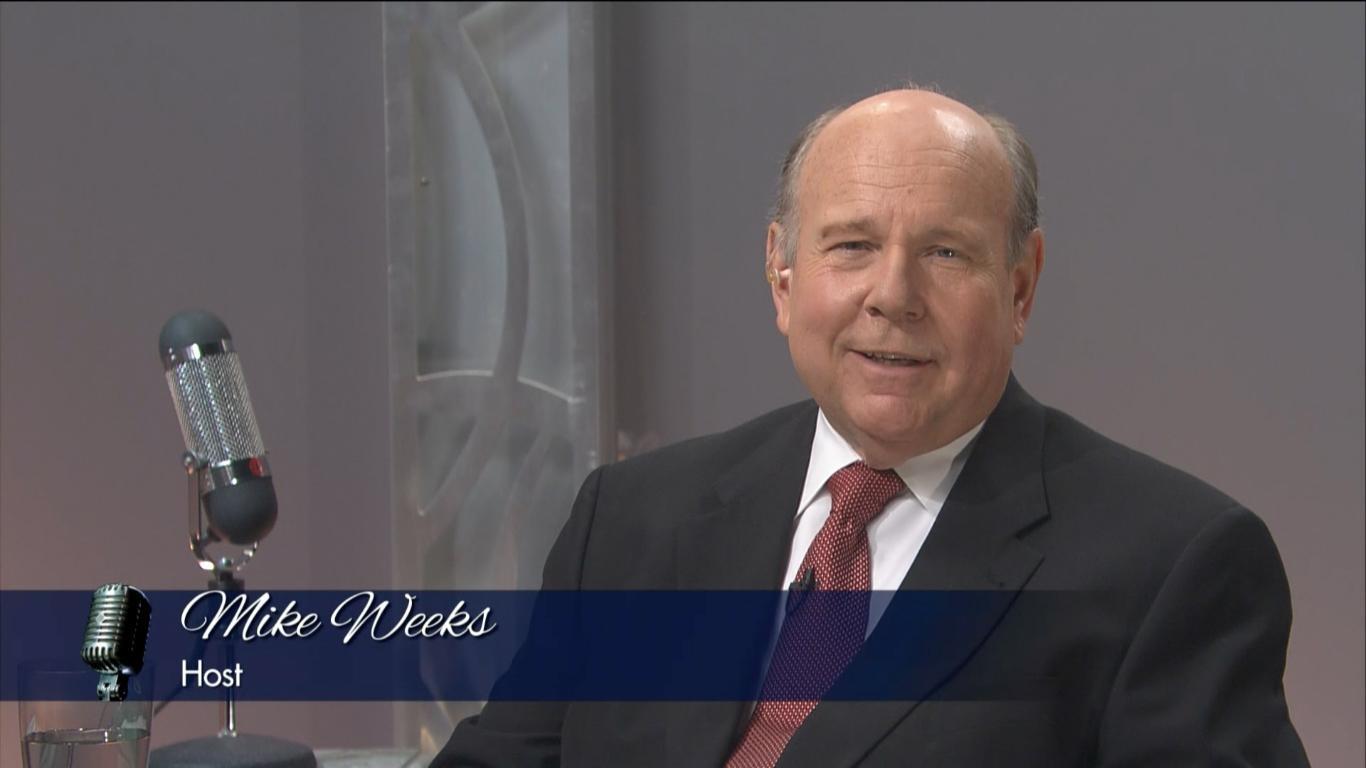 Mike Weeks—NC Broadcast Legends Executive Producer and Host
Michael D. "Mike" Weeks is a marketing and advertising professional with over 30 years experience in writing, creating and executing marketing campaigns. Prior to starting his own firm, Weeks spent 15 years in executive management with WITN-TV, ultimately serving as general manager and president. In addition to his communications work, Weeks is a retail entrepreneur. He served on the Pitt Community College Community Foundation Board for several years and is a past president of the North Carolina Association of Broadcasters, which awarded Weeks with its Distinguished Service Award. He was also named to the Order of the Longleaf Pine, one of the state's highest honors. Weeks shares his passion for broadcasting and deeply held commitment to documenting these first-person stories of NC Broadcast Legends.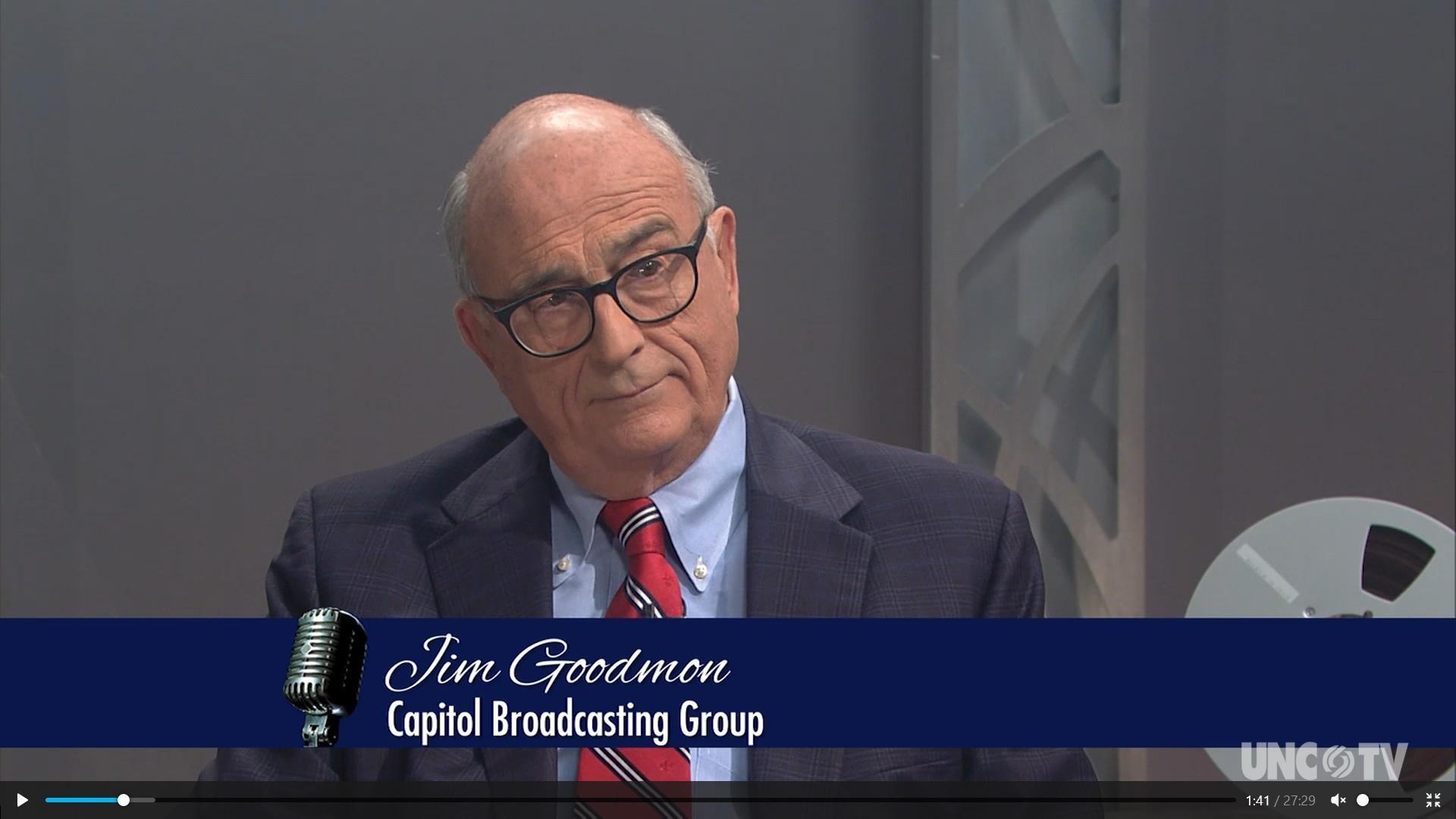 JIM GOODMON
Goodmon, chairman and chief executive officer of Capitol Broadcasting Company, was only a teenager when his grandfather, A.J. Fletcher, won a hard-fought battle for the license of WRAL-TV. During Goodmon's 45-plus year career, he has guided the explosive growth of Capitol Broadcasting with its flagship, WRAL-TV, to become what many consider, the greatest locally owned television station in the country.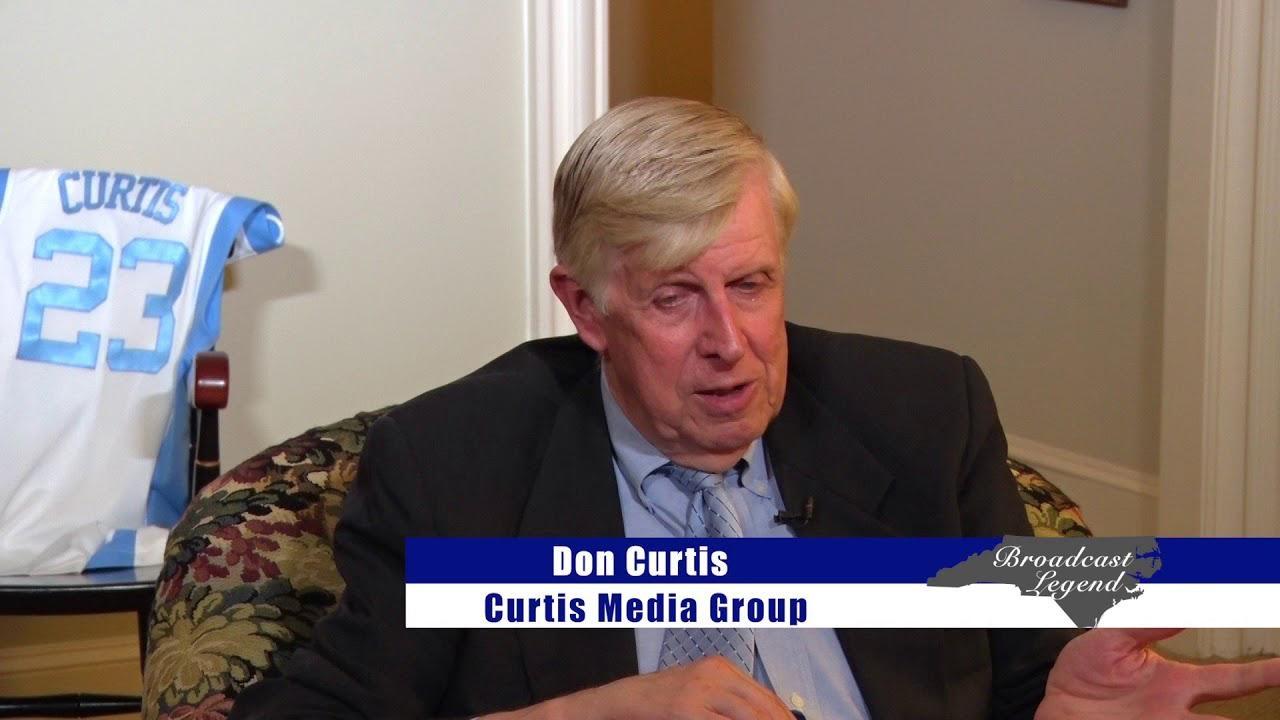 DON CURTIS
Curtis, chairman and chief executive officer of Curtis Media Group, owns and operates 62 AM and FM radio signals across North Carolina. This broadcast pioneer got his start as radio disc jockey in Kings Mountain, NC, and after more than 50 years in broadcasting, he still loves the business and looks forward to the next 50 years with great delight.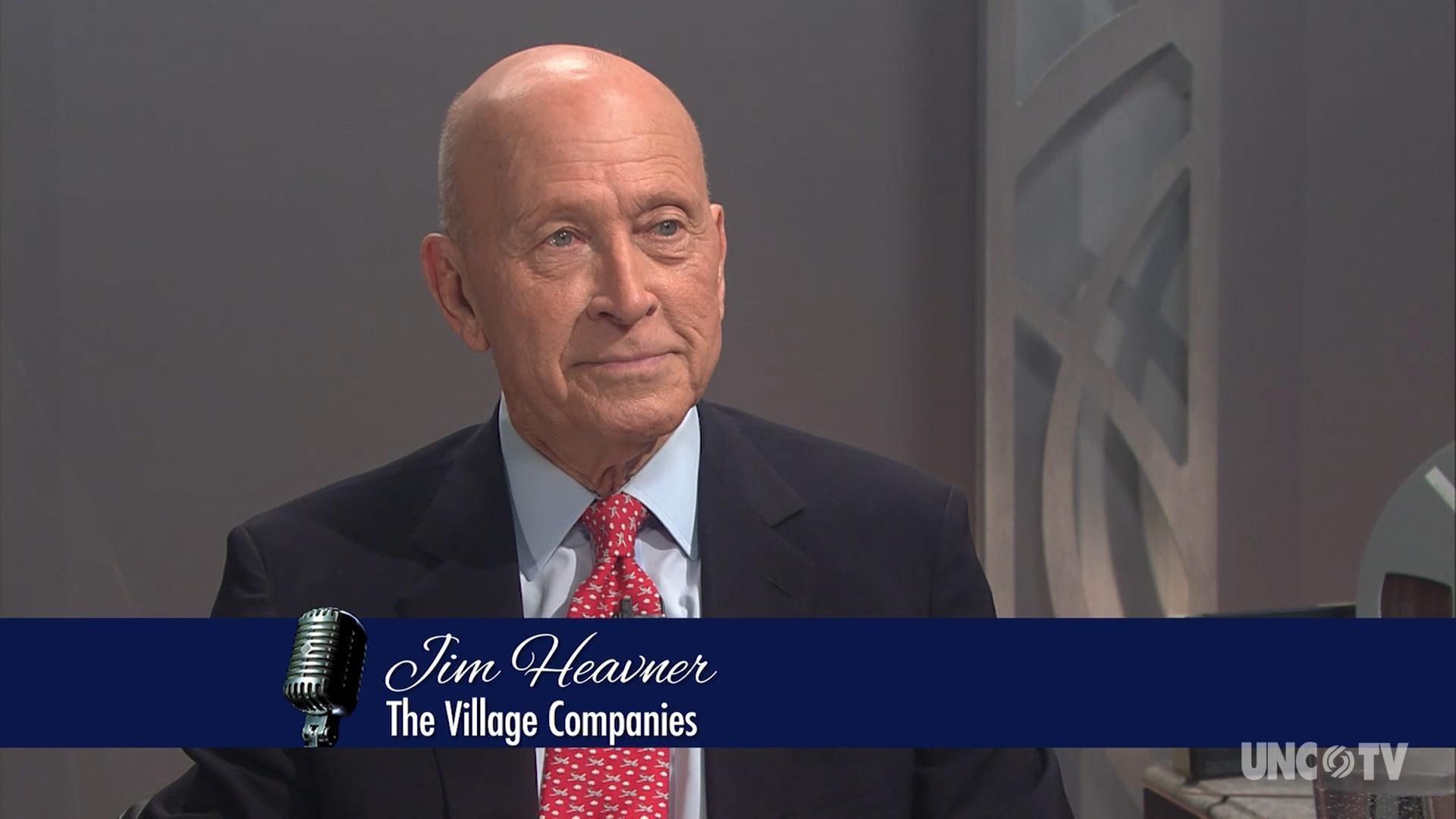 JIM HEAVNER
Heavner, founder of The Village Companies/Tar Heel Sports Network, started his journalism career in high school as the Charlotte Observer's Cleveland County correspondent. A lifelong interest in sports and longtime friendship with legendary UNC basketball coach Dean Smith inspired Heavner to launch the Tar Heel Sports Network. His vision and determination grew into The Village Companies with media interests and operations affecting the lives of Americans in every state.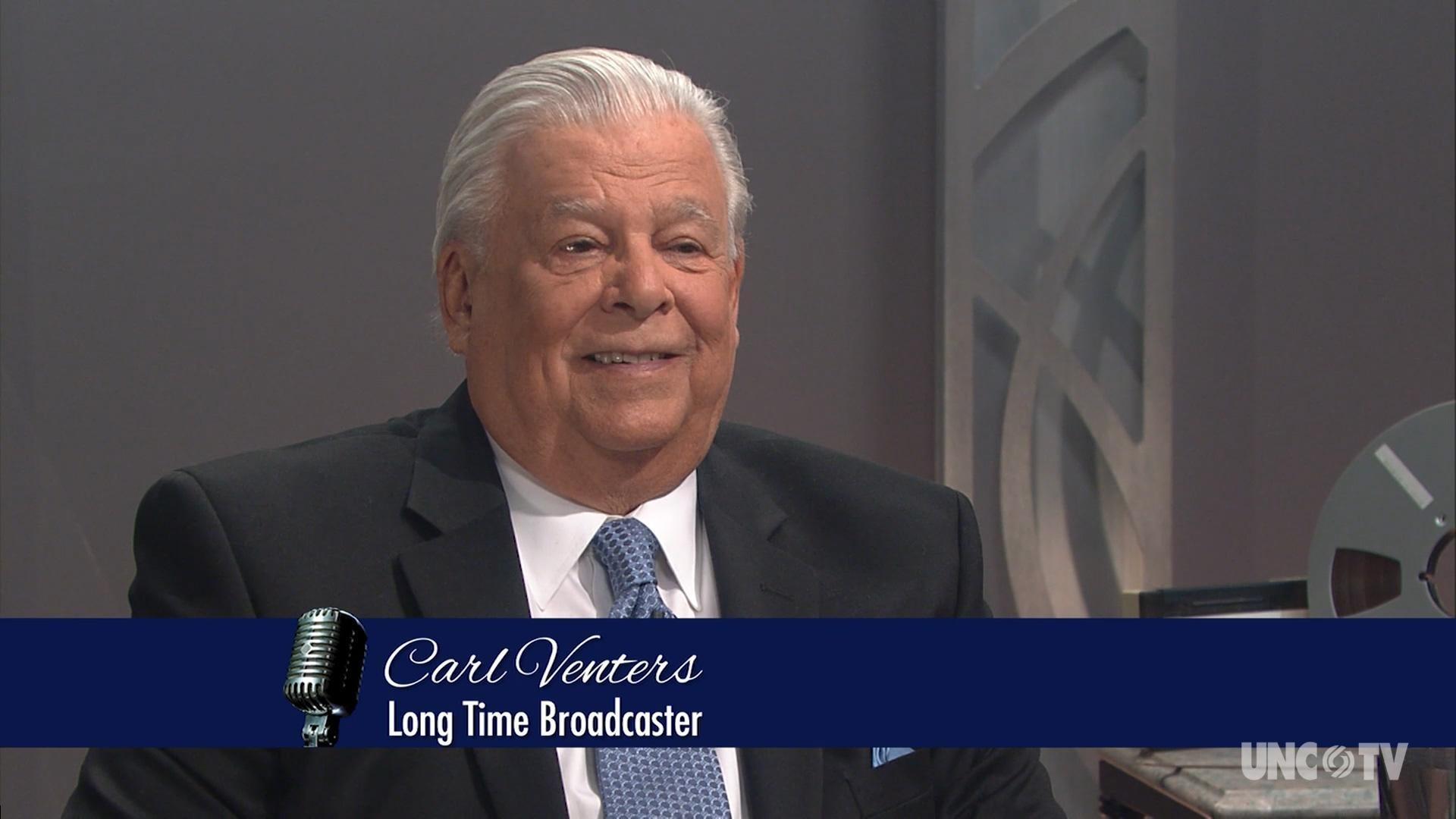 CARL VENTERS
Venters, a broadcast trailblazer, got an early start working at UNC-TV. In 1973, this visionary leader changed an underperforming FM radio station's call letters WQDR—which stood for Quadraphonic Rock—and launched the country's first Album Oriented Rock (AOR) format station, which soon changed the FM radio landscape forever.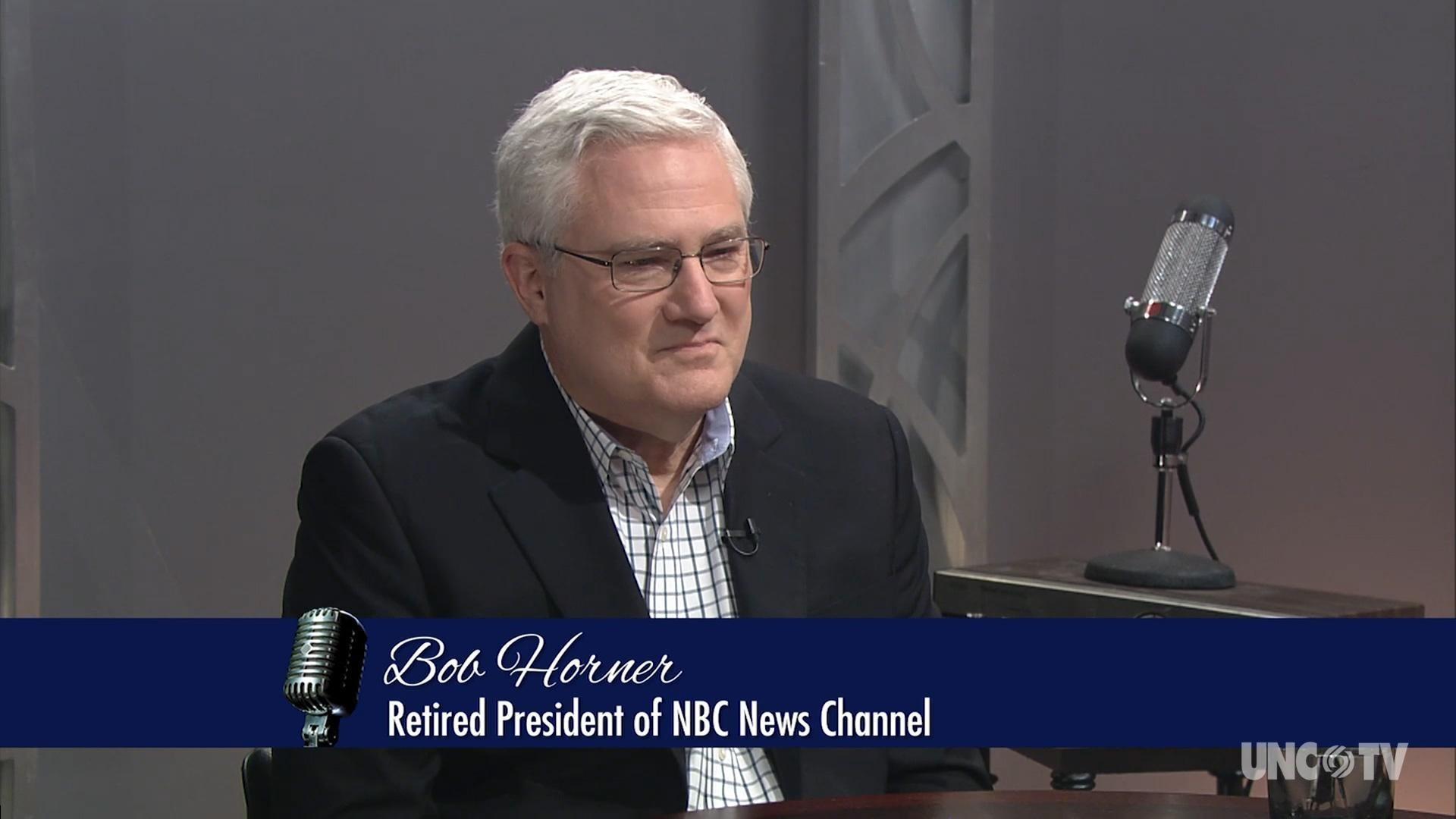 BOB HORNER
Horner, former manager of CBS News Atlanta bureau, vice president of CBS News Services and president of NBC News Channel, has seemingly done it all: from grade-school newspaper sportswriter, Army journalist stationed in Korea, part-time disc jockey in college, various jobs at television stations and networks to eventually becoming president of one of the world's largest and most trusted news gathering operations.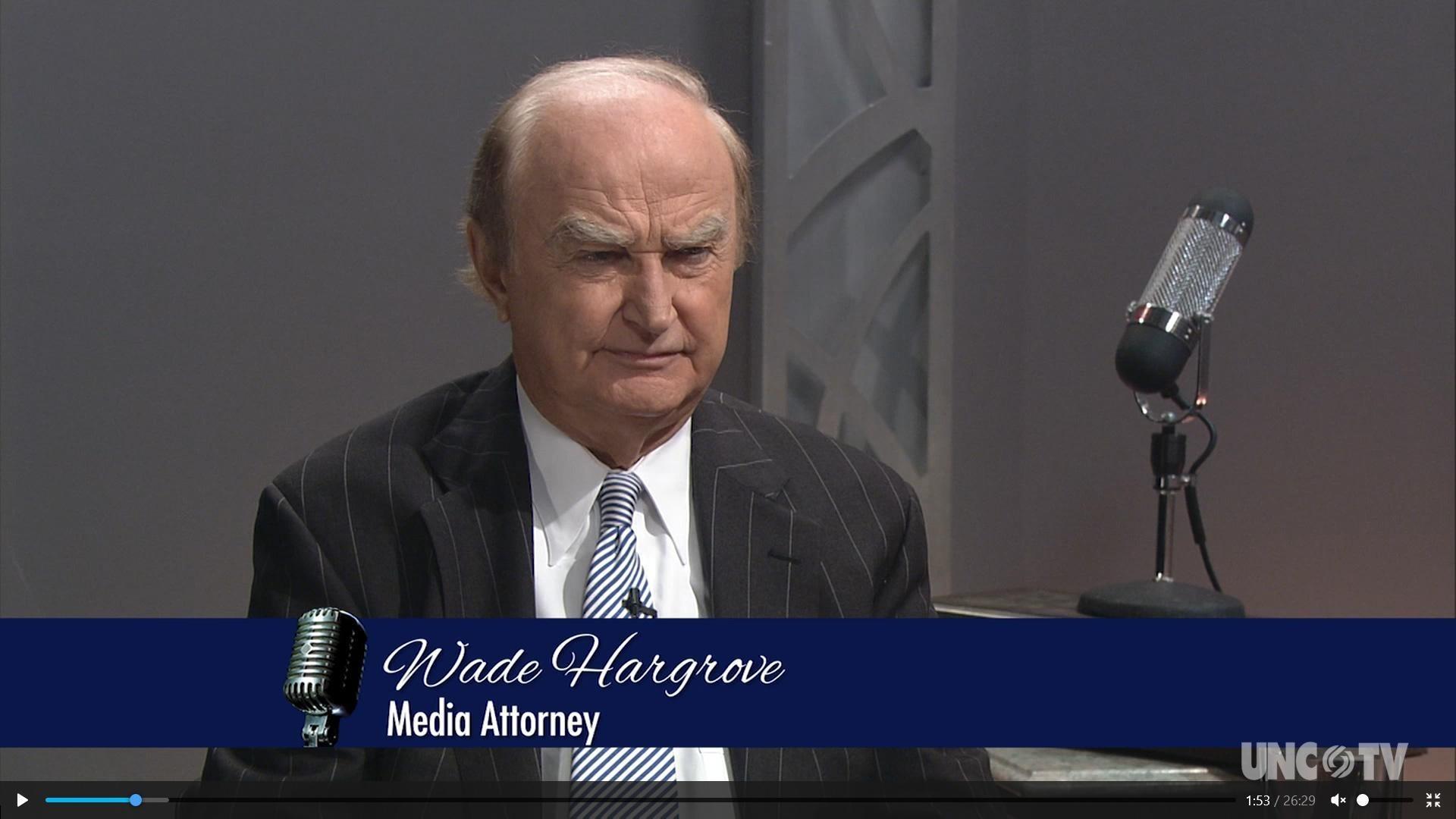 WADE HARGROVE
Hargrove, general counsel and association manager for the NC Association of Broadcasters, started out as a radio disc jockey in Clinton, NC, before staking his claim as one of the nation's most respected and influential media lawyers in the country. Early in his career, Hargrove worked at the Washington, DC law firm of Frank Fletcher, son of A.J. Fletcher, before moving back to Raleigh and defending journalism and the broadcast industry for more than 50 years.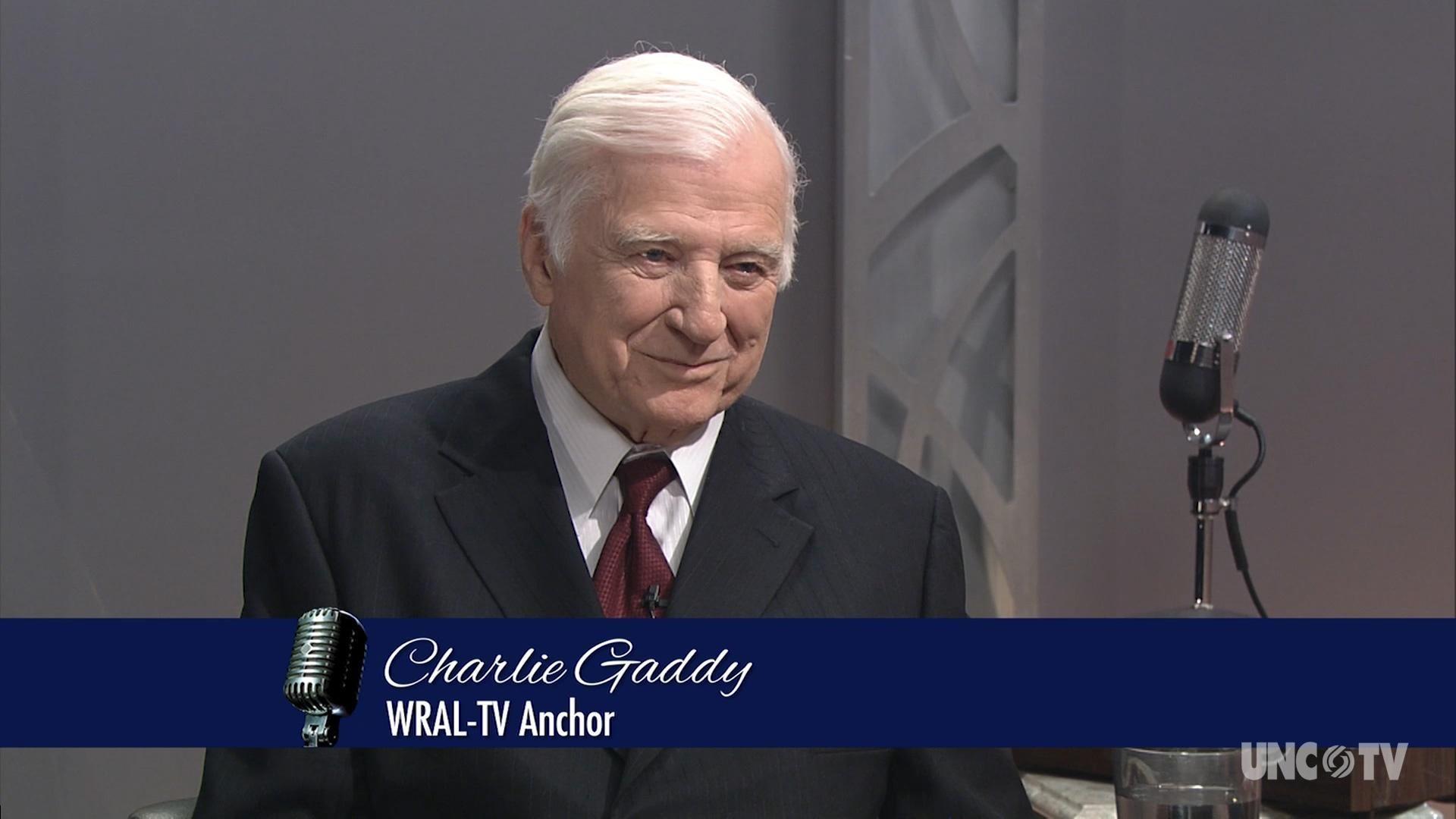 CHARLIE GADDY
Gaddy, retired longtime television news anchor with WRAL-TV, left little Biscoe, NC, and broke into broadcasting by serving as an NBC page in Washington, DC. Following his stint at NBC, where he was once wrestled to the ground by KGB agents, Gaddy returned to NC to host a daily radio call-in program on Raleigh's powerhouse station WPTF-AM. Mrs. A. J. Fletcher's became a fan of Gaddy and told her husband to have their grandson, Jim Goodmon, hire Gaddy at WRAL-TV, where he became one of the most respected and beloved television news anchors in the state.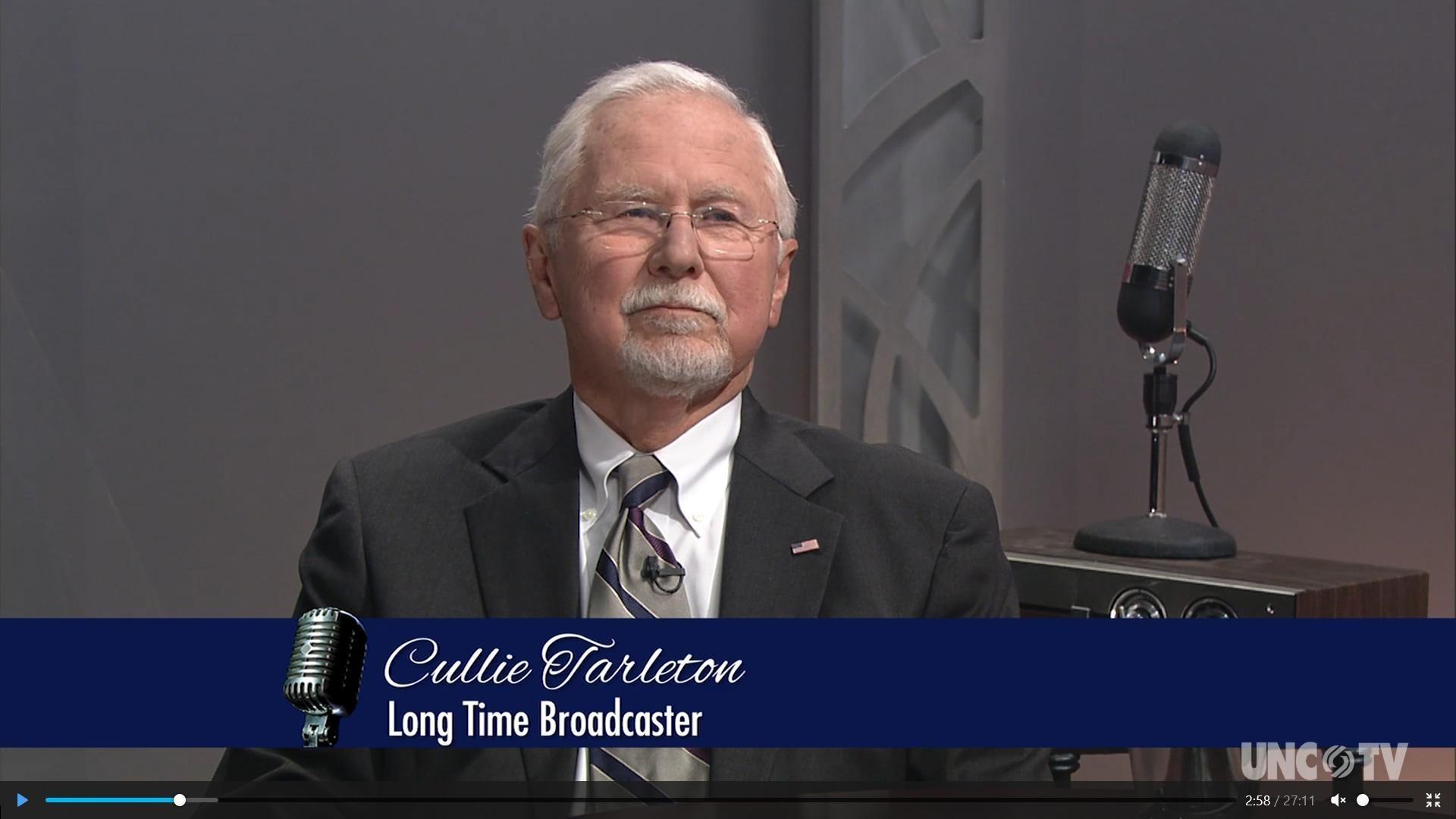 CULLIE TARLETON
Tarleton, retired general manager of WBT Radio and WBTV television, served in the NC House of Representatives followed by assignments on the NC Department of Transportation (DOT) Board of Directors and was an active member of the UNC TV Board of Trustees. From his career managing two powerhouse broadcasting operations in NC to prominent accomplishments at both the state and national levels, Tarleton continues to lend his skills and experience for the benefit of our state.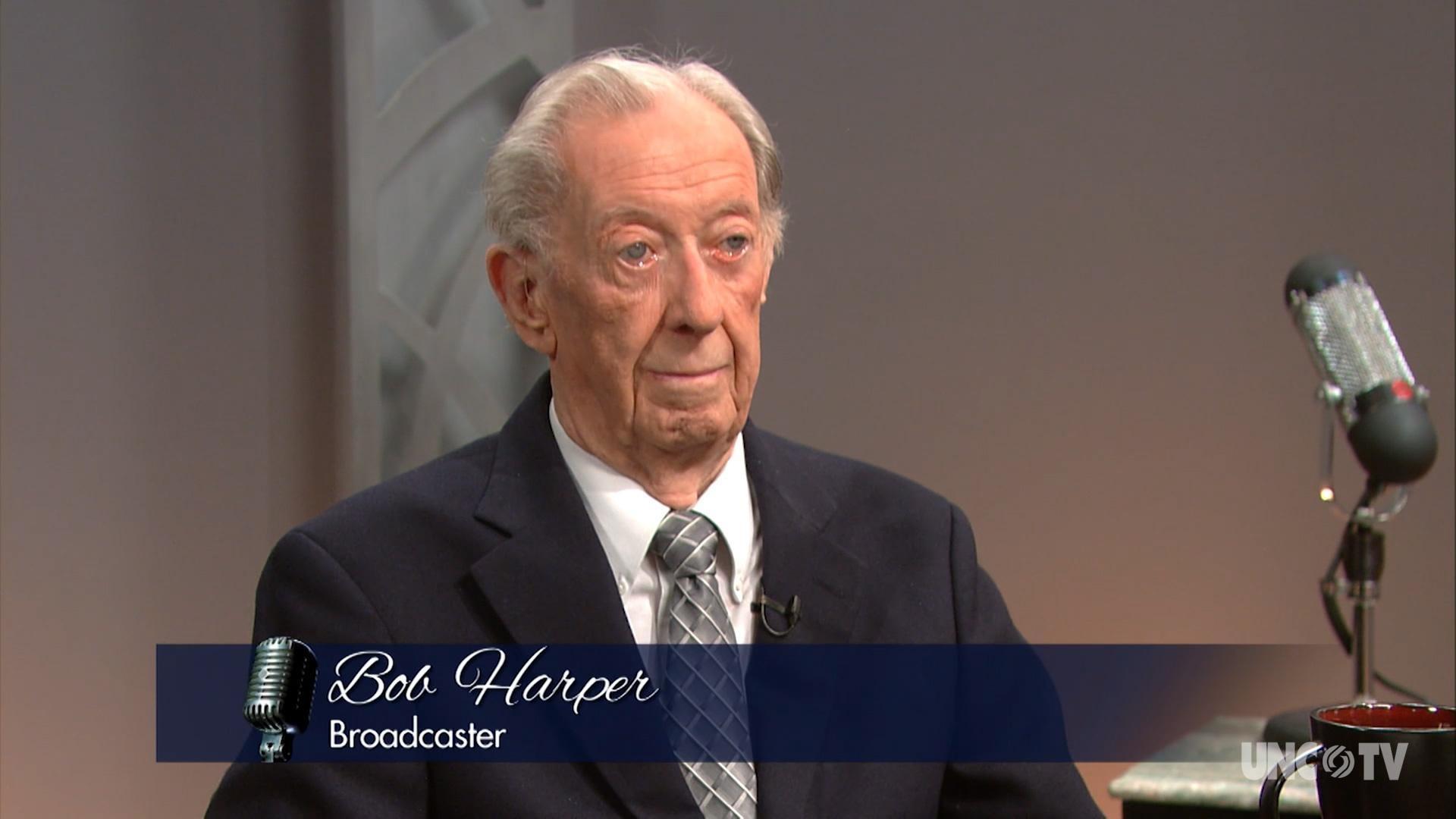 BOB HARPER
Harper, president and chief operating officer of Coastal Plains Broadcasting Company, grew interested in broadcasting after recording an acetate message to send back to family while in the Army on deployment in Japan. Harper's military bunk mates heard it and told him he had a voice for radio. Returning home, Harper got a job as a part-time college deejay and continued his broadcasting career working in radio sales and management.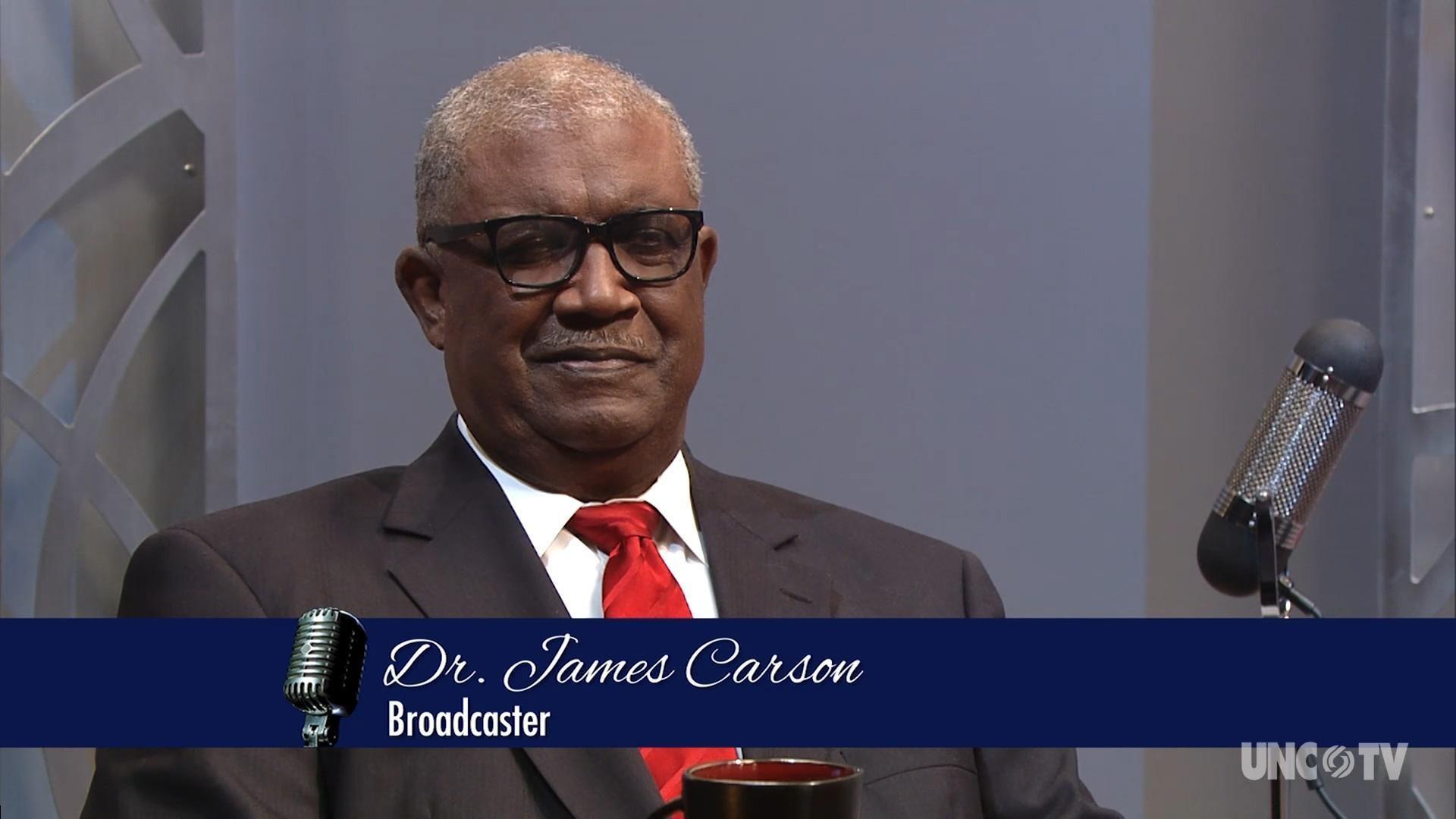 DR. JAMES CARSON
Dr. Carson, owner WCCG-FM and former vice chancellor Fayetteville State University, started in radio while in high school when he helped produce a weekly, live 15-minute radio show for a local funeral home. While at FSU, Dr. Carson helped put the college's public radio station on the air, then embarked on a quest to launch his own radio station. Following a hard-fought battle with the FCC and financial institutions, WCCG 104.5 FM station signed on the air in 1997 and Dr. Carson emerged as NC's most successful minority broadcast owner.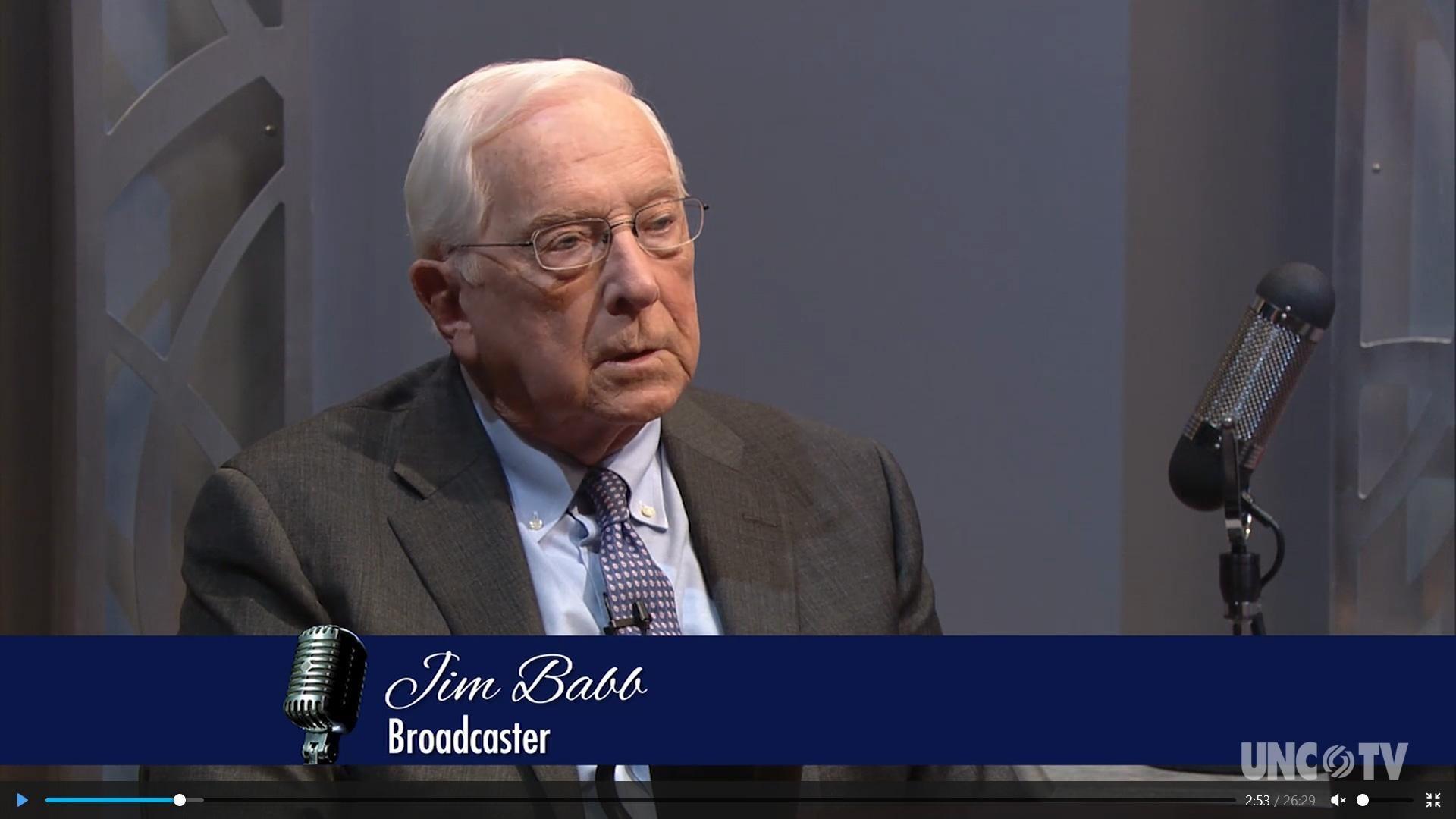 JIM BABB
Babb, former president and chief executive officer of Jefferson-Pilot Communications and executive vice president for Television for Bahakel Communications, has held a number of key positions in the broadcasting industry for more than six decades. In industry leadership, Babb has also served as chairman of the board of the Television Bureau of Advertising, chairman of the CBS Television Network Affiliates Advisory Board, chairman of the NAB's Television Board and chairman of the board of BMI. Additionally, Babb is a former member of the Board of Governors of the University of North Carolina.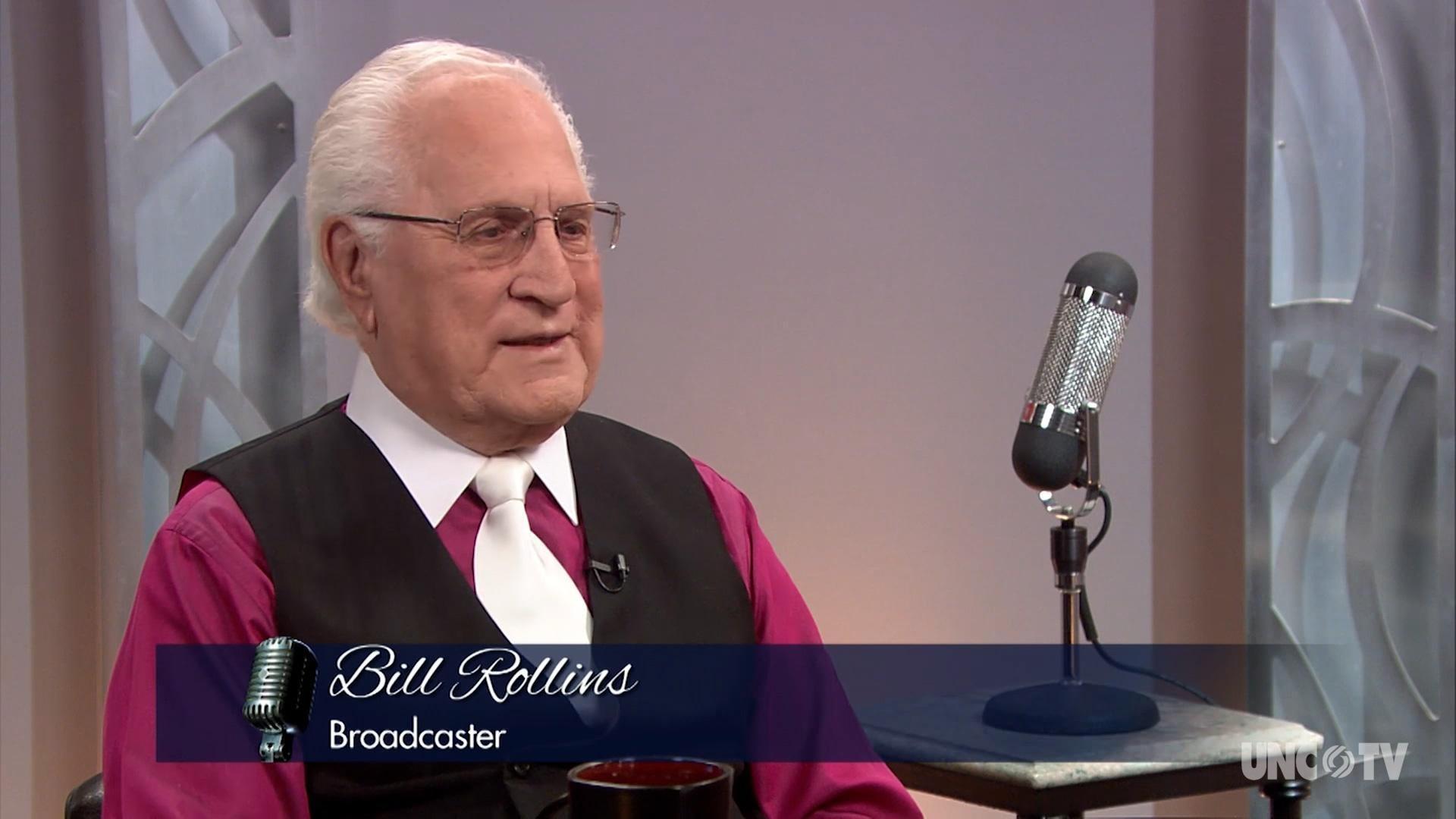 BILL ROLLINS
Rollins, former chairman and chief operating officer of the Suburban Radio Group, launched his career by hanging around a radio station while in high school. After serving in the Army, Rollins was hired by another NC broadcast legend, the late Bob Hilker, Suburban Radio Group founder, as an announcer/salesman at WCGC in Belmont. Rollins became a visionary industry leader, who served as chairman of the National Association of Broadcasters small market radio committee and president of the North Carolina Association of Broadcasters. Under Rollins' leadership, the NCAB initiated the state's first live radio and television Senatorial campaign debates in the fall of 1976 .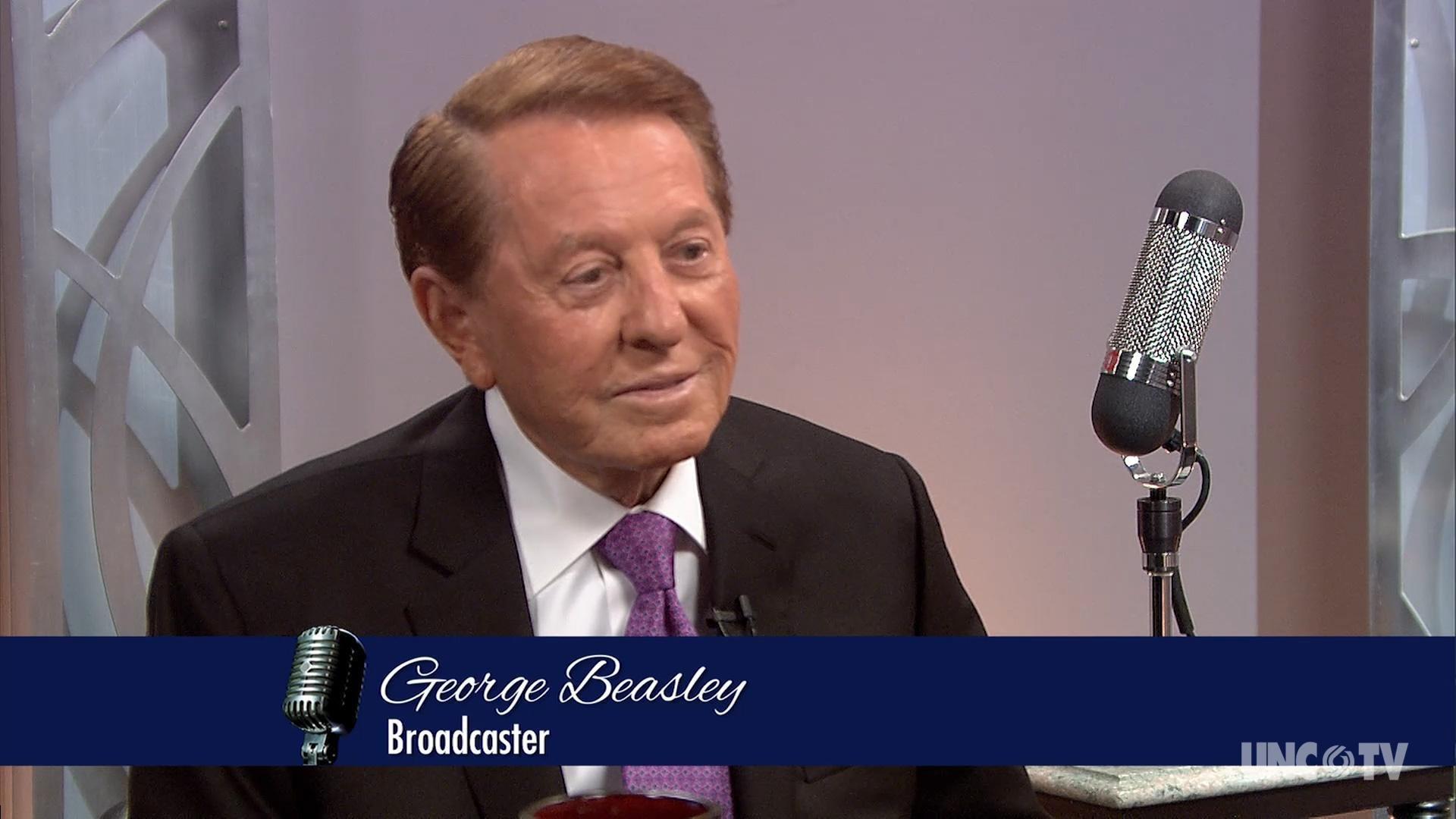 GEORGE BEASLEY
Beasley, founder, chief executive officer and chairman of the board of Beasley Broadcast Group, put his first AM radio station on the air in 1961 while working as an assistant principal; he would go on to build one of the country's largest family-owned radio station groups. The George G. Beasley Media Complex at Appalachian State University stands as a promise that future generations of ASU students will also have the opportunity to pursue their entrepreneurial dreams in broadcasting.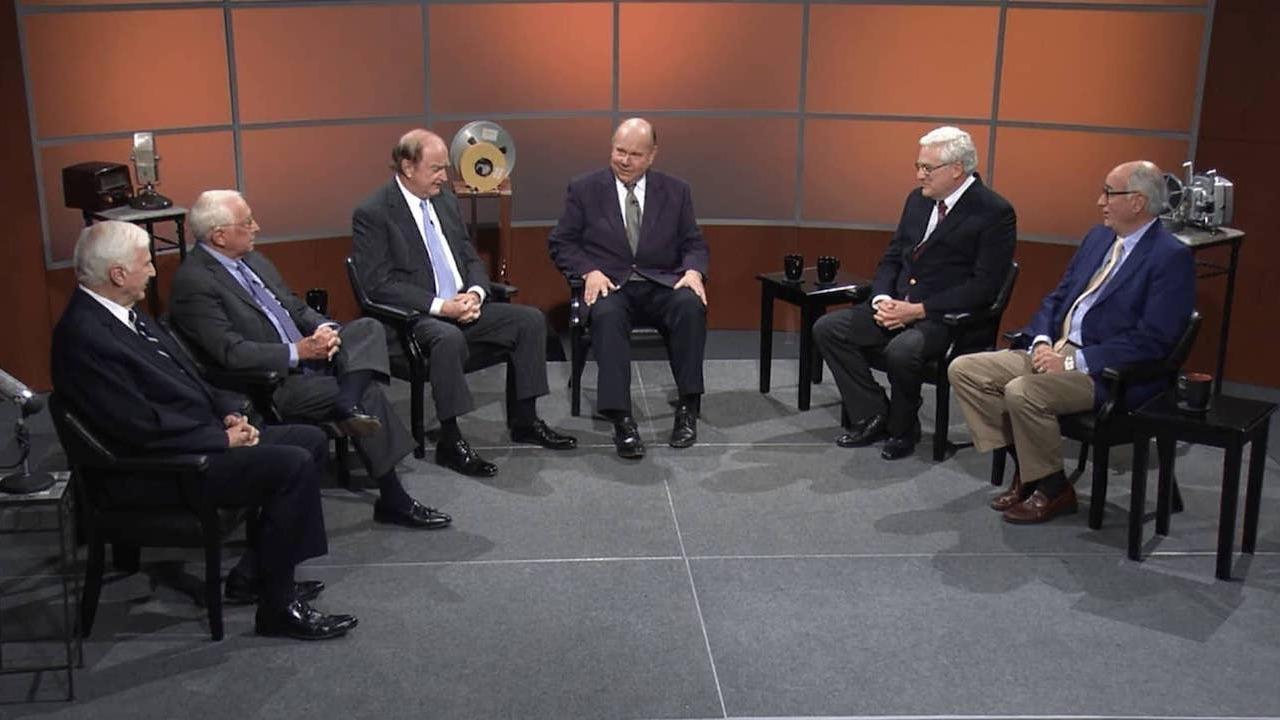 TELEVISION LEADERS
This special hour-long program features a one-of-a-kind roundtable discussion with stories and facts from some of North Carolina's most influential television broadcast industry leaders.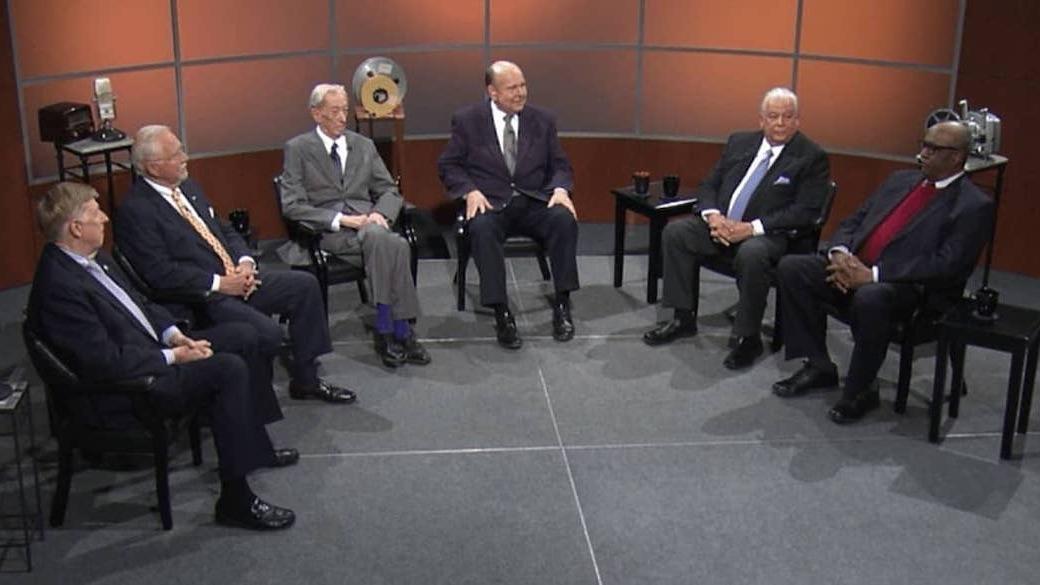 RADIO LEADERS
This special hour-long program features a one-of-a-kind roundtable discussion with stories and facts from some of North Carolina's most influential radio broadcast industry leaders.
The North Carolina Broadcast Legends Production Fund was made possible by these generous contributors.