Gold Fever and the Bechtler Mint
Using Raw Gold for Bartering
Experts discuss how raw gold was used in bartering for merchandise during the 1800s.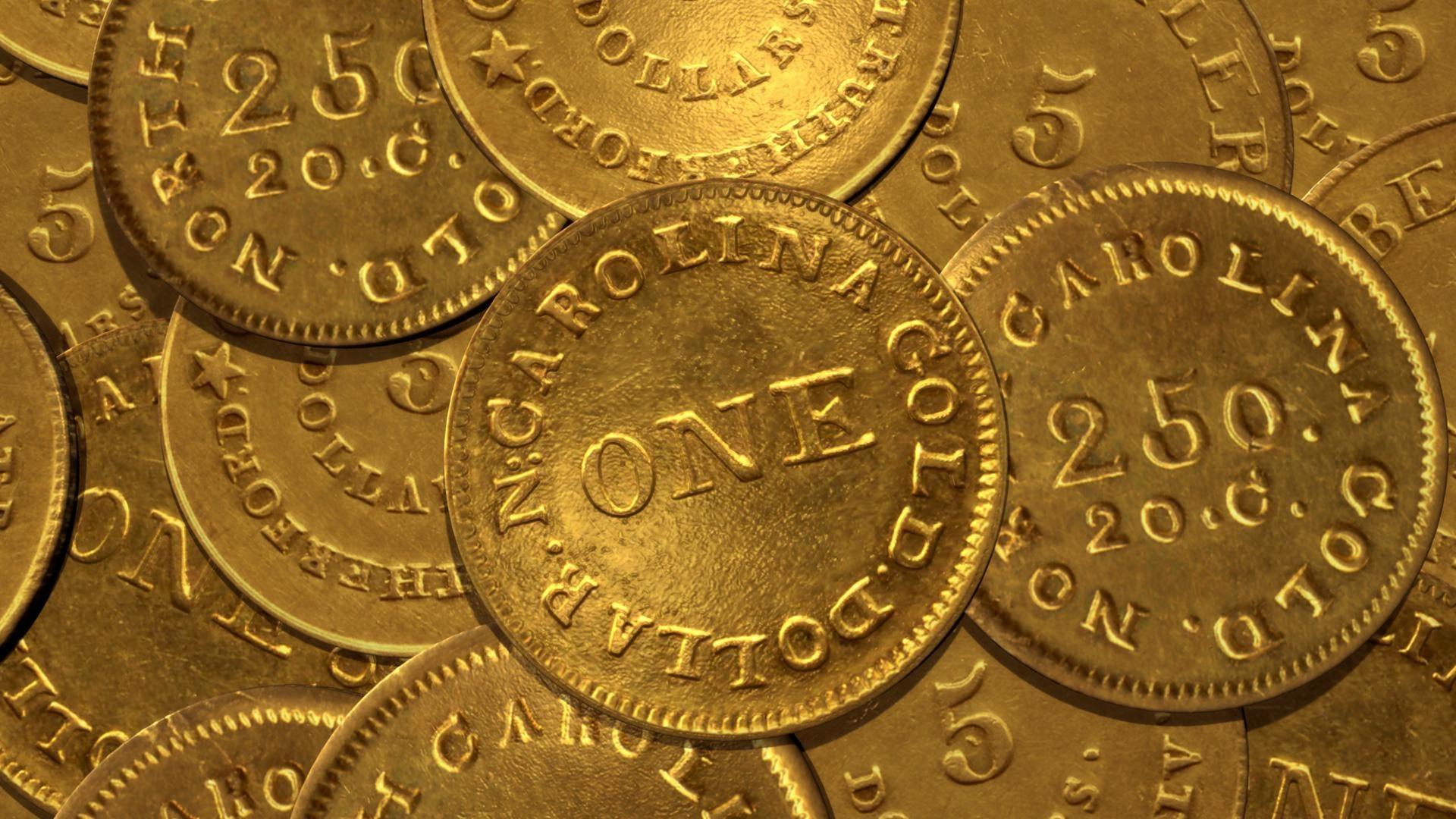 About Gold Fever and the Bechtler Mint
For many it is a surprising story: that North Carolina was the site of America's first gold rush, and that a German immigrant living in the small mountain town of Rutherfordton in Rutherford County created a successful private mint that produced the first $1 gold coin in American history. Now, a new documentary, Gold Fever and The Bechtler Mint, explores the story of North Carolina's gold rush and tells how one talented, determined man filled a need and transformed an entire region by changing the economy, and instilling a pride that is still evident to this day.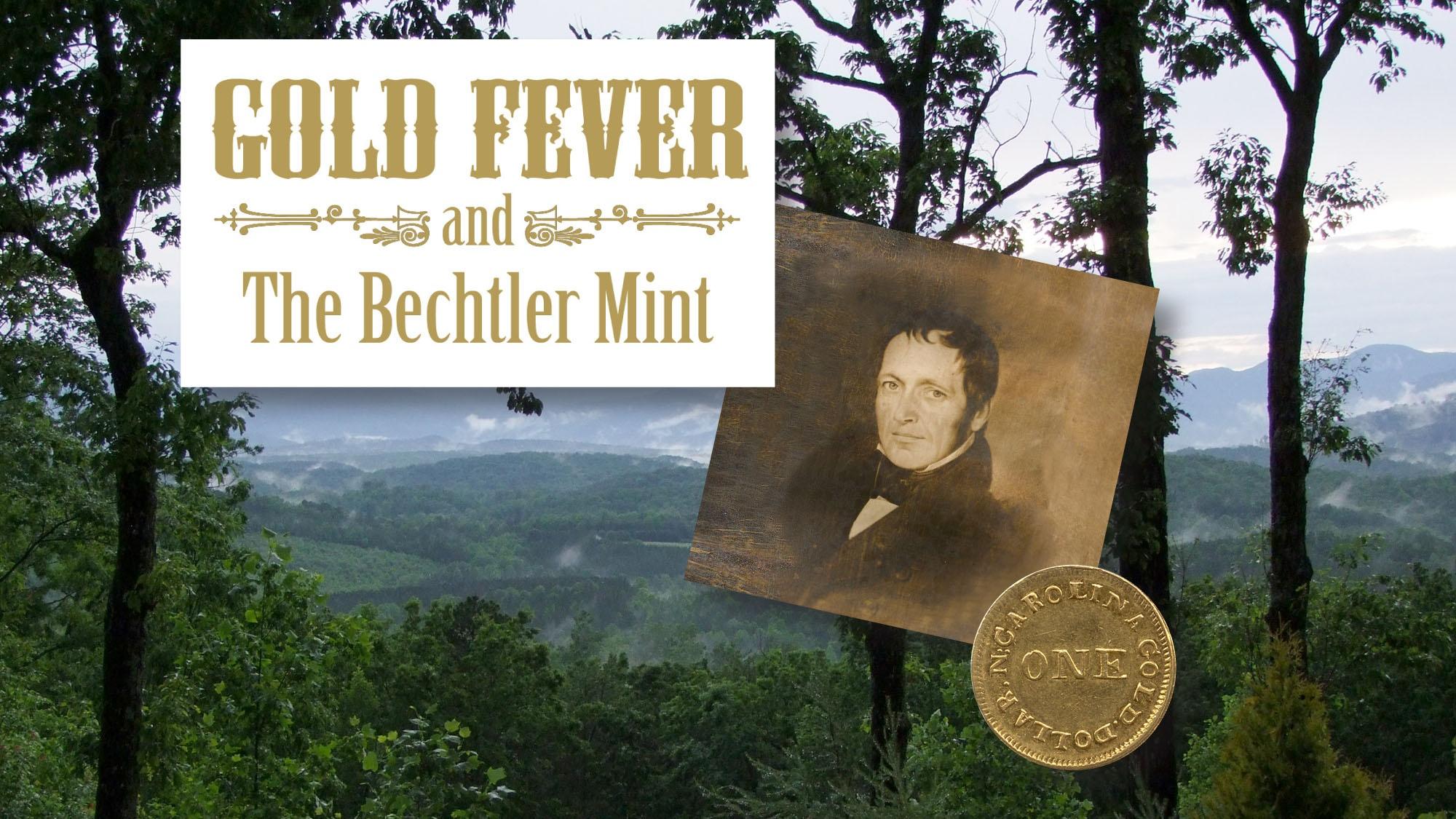 The discovery of gold in North Carolina in the early 1800s set off America's first gold rush and provided a German immigrant named Christopher Bechtler the opportunity to create a successful family-owned mint that produced nearly two and a quarter million dollars worth of gold coins, including the country's first $1.00 gold coin. Shot on location in Rutherford County and the Blue Ridge Mountains.

Frequently Asked Questions
Why was it legal for the Bechtlers to mint their own coins?
The Bechtlers never represented their coinage as legal tender. They issued coins with the same amount of gold as the U.S. government coins of the same denominations, but their coins were marked with the quantity of gold in grams and the name Bechtler and/or the location: North Carolina, Rutherfordton or Rutherford.

Where were the Bechtlers buried?
No one knows. At the time that they died in the early 1840s, Christopher Sr., and his sons Augustus and Charles were apparently buried on the property where the mint was located approximately 3 miles north of Rutherfordton. No graves have been found there during archaeological explorations and none were visible during a site visit in 1905 by a grandson of the English geologist Featherstonhaugh. A gravestone for Chas. C. Bachtler (1790-1878) and his wife Anna Fleck Bachtler (1805-1887) is in Elmwood Cemetery, Charlotte, NC. The dates make it likely that this is Carl Christ Bechtler (also known as Christopher Bechtler Jr.)
Click Here for more FAQ.
Print Resources
Rodney Barfield and Keith Strawn, The Bechtlers and their Coinage: North Carolina Mint Masters of Pioneer Gold, 65 pages. North Carolina Museum of History, Division of Archives and History. 1980. A comprehensive catalog of the Bechtler coinage.

P. Albert Carpenter, III, Gold in North Carolina. 52 pages. North Carolina Geological Survey Information Circular 29, 1993, Reprinted 1995, 1999. A technical survey of the geology of gold-bearing rock formations, the history of mining in each region and details on specific (subsurface) mines.

Richard F. Knapp and Brent D. Glass, Gold Mining in North Carolina. A Bicentennial History. 192 pages. Division of Archives and History, North Carolina Department of Cultural Resources. 1999. The primary focus of this book is on the development of industrial scale mining at the Reed Gold Mine, Gold Hill Mining District and other subsurface mining enterprises east of Charlotte.

Robin S. Lattimore, Gold and Glory: North Carolina Gold and the Bechtler Heritage, 44 pages. Hilltop Publications, 2007.