North Carolina Rising
NC Rising: Tar Heel Made
Tar Heel Grown looks at how farmers are finding new crops to help revitalize communities.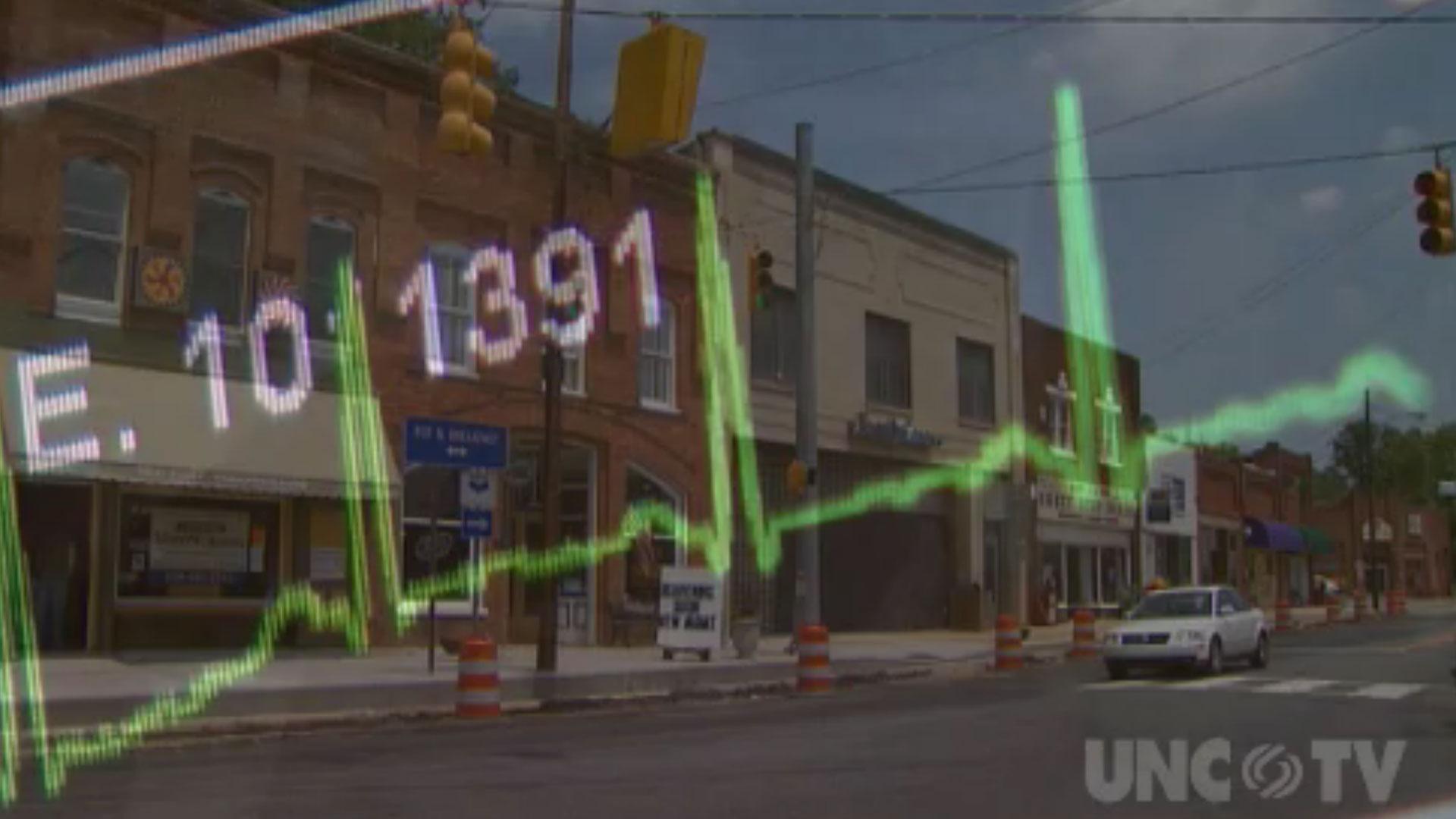 About "NC Rising"
North Carolina Rising identifies and highlights the many success stories of North Carolina's rural areas that once thrived on crops such as tobacco but are now transitioning into a new global economy. This in-depth project has spanned several years. In August 2010 UNC-TV began a weekly series of reports on North Carolina Now, UNC-TV's flagship public affairs series. The reports feature unique economic development projects happening across the state and seek to raise awareness of effective revitalization efforts so that they might be replicated in other areas of the state and beyond.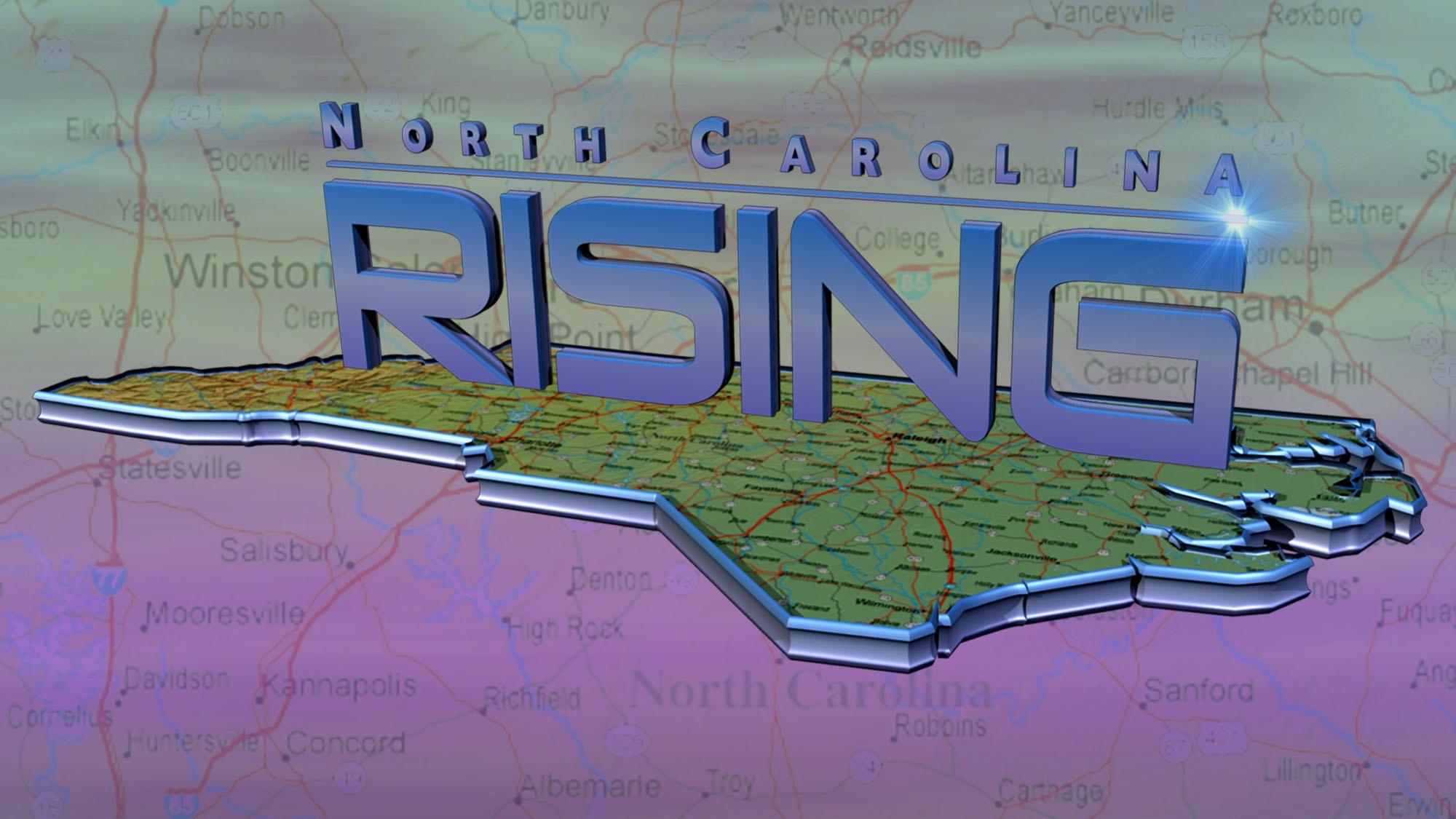 This project is funded by the Golden LEAF Foundation, a nonprofit corporation created in 1999 to receive one-half of the funds coming to North Carolina from a master settlement agreement with cigarette manufacturers. In turn, the Foundation is helping North Carolinians make the transition from a tobacco-dependent economy through grants and investments that will positively affect the long-term economic advancement of the state. Golden LEAF gives priority in its grantmaking to tobacco-dependent and economically distressed counties.


voca Farms
Avoca, Inc. - Divisions - Pharmachem Laboratories, Inc.
Avoca, Inc. is the world's premier botanical extraction company - a custom developer and manufacturer of extraction products and services. Part art and part science, they blend, extract, concentrate, crystallize purify and isolate unique products for our customers, based upon their specifications.
Northeast North Carolina Commission for Economic Development
North Carolina's Northeast Commission promotes economic development and travel and tourism in the sixteen northeastern North Carolina counties.
Bertie County Government
Official site provides news, budget information, meetings and events, departments, county office directory, and photographs.
The Vernon G. James Research and Extension Center
The Vernon G. James Center is located on the NCDA Tidewater Research Station. Operated by North Carolina State University, the 32,000 square foot facility is one of the off-campus centers which provides a focal point for activities in regions removed from the main campus at Raleigh. Research and Extension goals are primarily associated with agriculture and natural resource topics. Activities conducted at both Tidewater Research Station and the James Center are designed to enhance the agricultural enterprises, natural resources and environment in Northeastern North Carolina.
General
Asset-Based Community Development Institute (ABCD)
The Asset-Based Community Development Institute (ABCD) is at the center of a large and growing movement that considers local assets as the primary building blocks of sustainable community development. Building on the skills of local residents, the power of local associations, and the supportive functions of local institutions, asset-based community development draws upon existing community strengths to build stronger, more sustainable communities for the future.
"Building Communities from the Inside Out: A Path Toward Finding and Mobilizing a Community's Assets," (Introduction) by John P. Kretzmann and John L. McKnight
This is a guide about rebuilding troubled communities. It is meant to be simple, basic and usable. Whatever wisdom it contains flows directly out of the experience of courageous and creative neighborhood leaders from across the country.
Center for Collaborative Planning
For more than a decade, the Center for Collaborative Planning, a center of the Public Health Institute, has worked throughout California to promote health and well-being by engaging the capacity of local communities to act based on their own solutions.NC Biotechnology Center
Randall Johnson, Director, Southeastern Office
Since 1984 North Carolina has invested more than $187 million in biotechnology infrastructure through the Biotechnology Center. That investment includes a range of grants and loans for young companies and education training programs.
PHASE I Resources
Preserving Coastal Traditions
Ocracoke Village.com
Brought to you by the Ocracoke Civic and Business Association, the official site of Ocracoke Island, North Carolina, provides an island calendar of events, history, weather and safety information, as well as links to accommodations, restaurants, and other community services.
Ocracoke Working Watermen's Association
A community-driven non-profit preserving our maritime heritage, this Web site features the OWWA's Fish House News, providing the latest in Ocrakoke Island's fishing news and community updates.
Revitalizing Small Towns
North Carolina Rural Economic Development Center
The Rural Center is North Carolina's leading resource for rural people and communities. The organization's Web site provides links to rural policy initiatives, capacity building programs, and other research and information tools.
Building Eco-TourismThe Sylvan Heights Waterfowl Park and Eco Center
The idea for Sylvan Heights Waterfowl Park and Eco-Center was born of the important work performed at the Sylvan Heights Waterfowl Breeding Center. Through its captive breeding programs, the Breeding Center has made significant contributions to the survival and expansion of many threatened species. Today, this Halifax County park offers a family-friendly outdoor experience with many of the world's rarest and most exotic birds.