Showcase

PBS North Carolina Impact Report
We begin with YOU
Every day we wake up with you—the people of North Carolina— on our minds. You're the heart of every story we tell, every resource we develop and every partnership we make. Your spirit guides us as we uphold our mission to educate, inspire, inform and entertain the diverse communities that make up our great state. We exist because of you, our viewers, supporters and partners. With you, we've expanded our reach beyond the broadcast signal to better serve all North Carolinians, amplifying more voices and connecting more people along the way. As PBS North Carolina's new CEO and general manager, I proudly stand with you as we work to ensure that our statewide public media network continues to shine as a trusted beacon for all who call North Carolina their home.
—David Crabtree, CEO & General Manager
The future of North Carolina depends upon the cognitive, physical and social-emotional well-being of our children and adolescents. In collaboration with statewide and local partners, PBS North Carolina delivers powerful resources and experiences designed to support effective teaching and inspire lifelong learning for North Carolinians of all ages.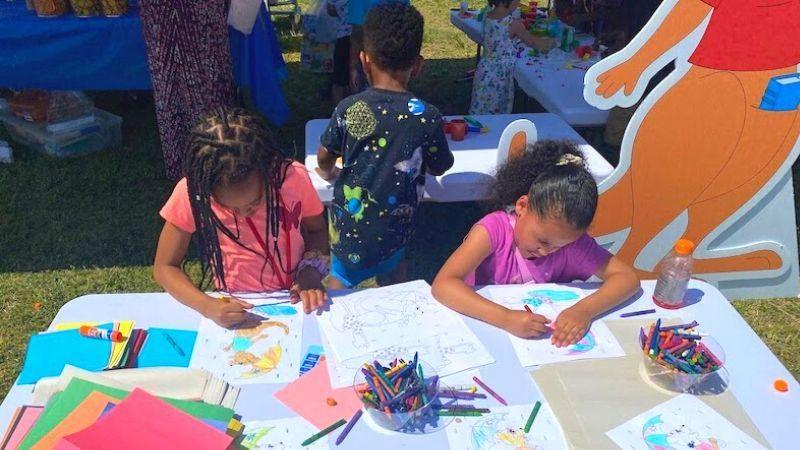 Rootle Roadster Tour
Designed for smaller rural and underserved communities, our Rootle Roadster Tour is tailored to suit the unique needs of residents across NC. This family-friendly event engages community partners with caregivers, educators and partners who support a child's early development. The tour builds awareness of resources and services for early learners (birth to age 5).
Utilizing the popularity of PBS KIDS educational programs and lovable characters, we offer purposeful, engaging learning experiences, plus educational resources that families can take home with them. Each tour stop features playful learning activities, games and takeaways from Rootle, our 24/7 PBS KIDS channel, as well as local community agencies.
Supported by: NC Department of Health and Human Services Division of Child Development and Early Education
100 local community agencies and organizations engaged
4,000 families empowered with knowledge, resources & tools to support young learners
5,000 children served through bilingual Bright by Text subscriptions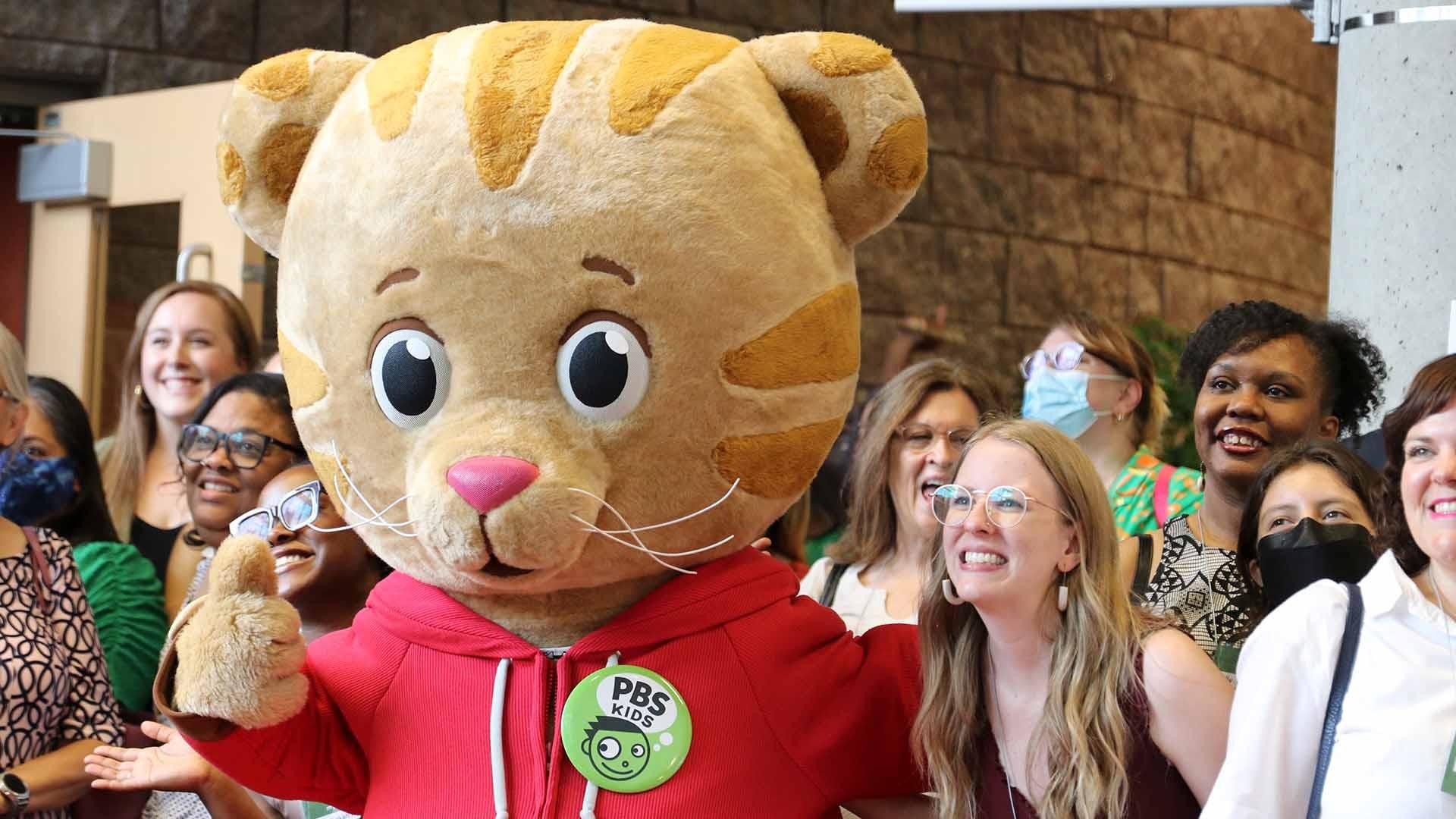 Rootle Ambassadors
Understanding that communities know their individual strengths and needs, we launched the Rootle Ambassador Program, selecting members from within communities to identify and customize resources to the needs of their neighborhoods. The inaugural cohort of Ambassadors was selected from 16 counties. Ambassadors serve as leaders, connecting PBS KIDS and early learning resources to the unique needs of their communities. Equipped with tools that enrich learning for all children, they provide valuable training and experiences and create a community network for early childhood educators and families.
Over the course of five years, the Rootle Ambassador Program will expand to all 100 counties, bringing trusted early childhood content, resources and connections to communities across North Carolina.
Supported by: The William R. Kenan, Jr. Charitable Trust, NC Partnership for Children, State Library of NC, Triple P Parenting, Friday Institute for Educational Innovation, NC Department of Natural and Cultural Resources
31 in-person or virtual events
40+ organizations engaged
10,000+ early learners, caregivers, educators & community members engaged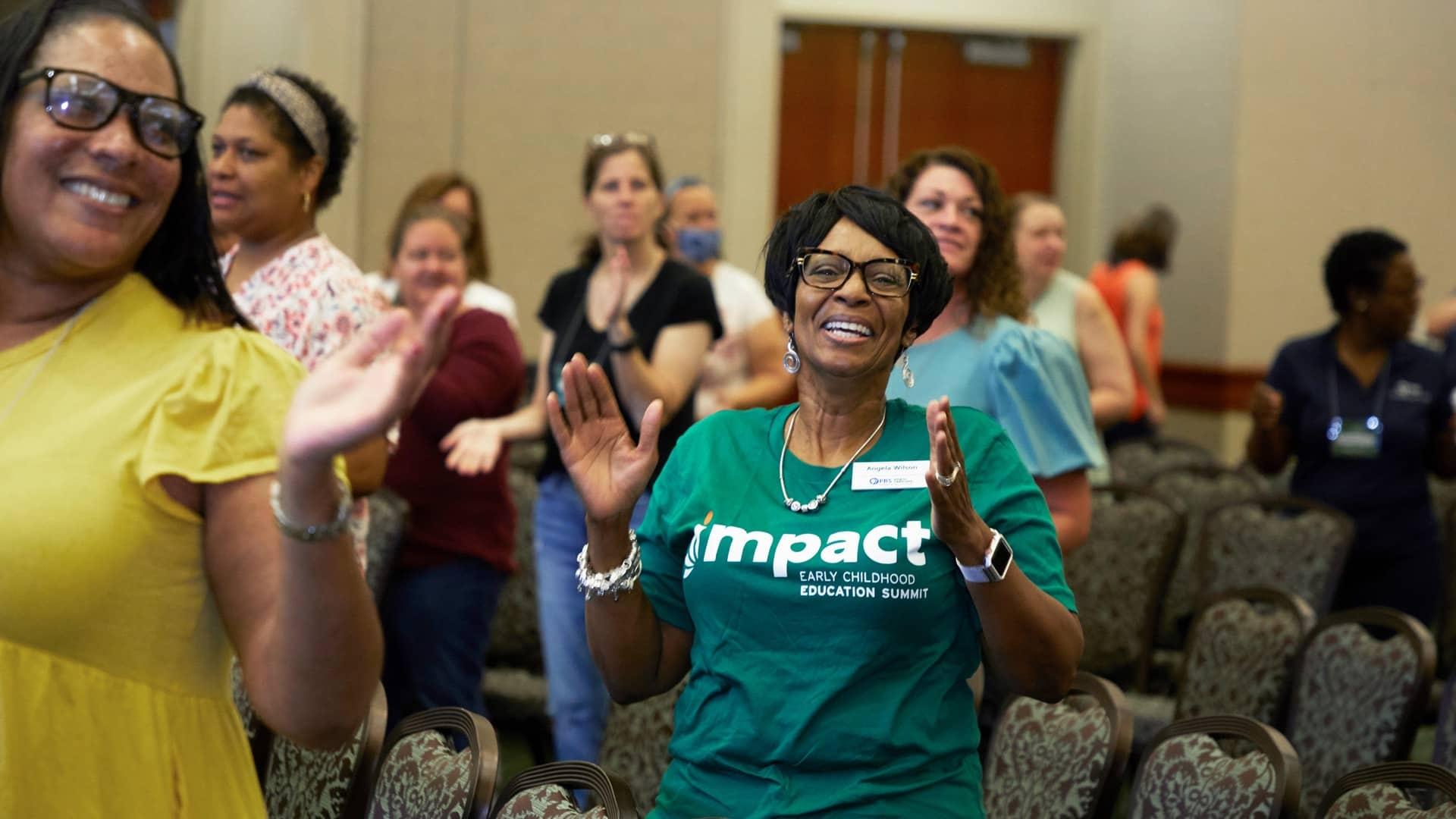 100% of teachers surveyed responded that the resources and tools improved their classroom curriculum and approach
100% parents & caregivers surveyed responded that the resources and strategies helped increase their involvement in their child's development in education
The human spirit yearns for inspiration and is drawn to the prospect of curiosity and what is beyond our comfortable spaces and knowledge. At PBS North Carolina, we believe in stoking that curious spirit in each of our neighbors with stories and experiences that enlighten minds, enhance lives and foster our well-being and understanding of each other in the world.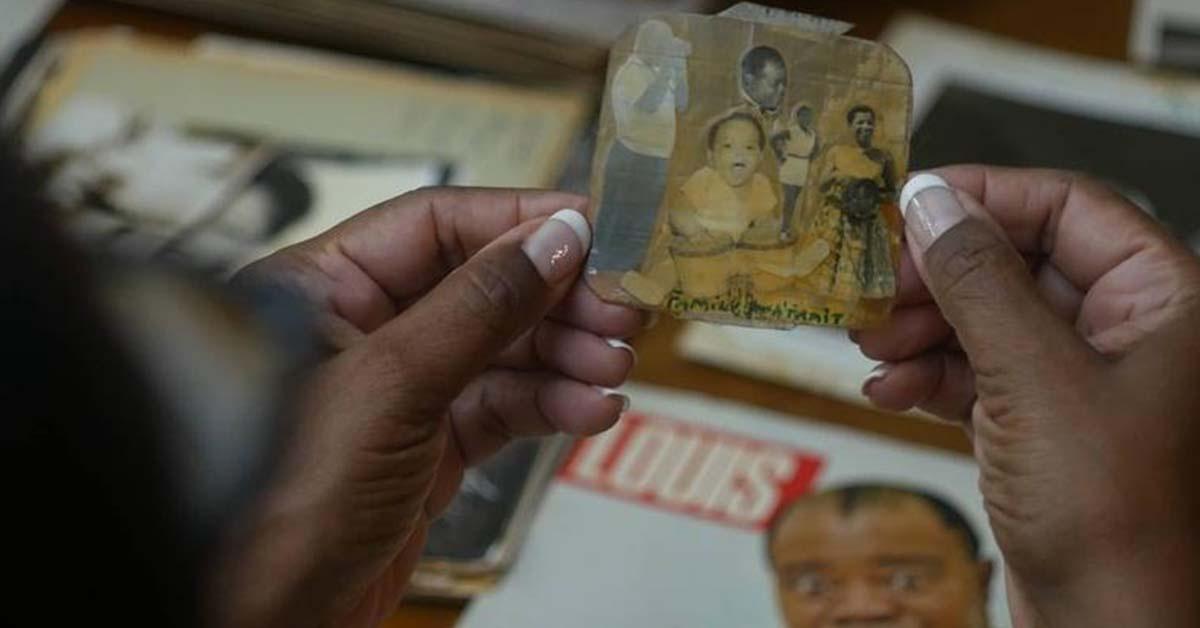 Reel South
Reel South reveals the South's proud yet complicated heritage, as told by a diversity of voices and perspectives, through the curation and distribution of feature-length and short documentaries. Reel South is a PBS documentary series proudly co-produced by PBS North Carolina, South Carolina ETV and Louisiana Public Broadcasting, and produced in association with Alabama Public Television, Arkansas PBS, Texas PBS, Tennessee Public Television Council and VPM. Most significantly, it is a platform for and a service to nonfiction filmmakers in the American South. This year, Reel South licensed and/or published 16 new films, including 7 features and 9 short films.
Supported by: National Endowment for the Arts, South Arts, Center for Asian American Media
50% of filmmakers come from traditionally underrepresented racial and ethnic backgrounds
50% of filmmakers are women, reaching gender parity behind the camera
50% of films featured a female-driven perspective & 25% feature a rural community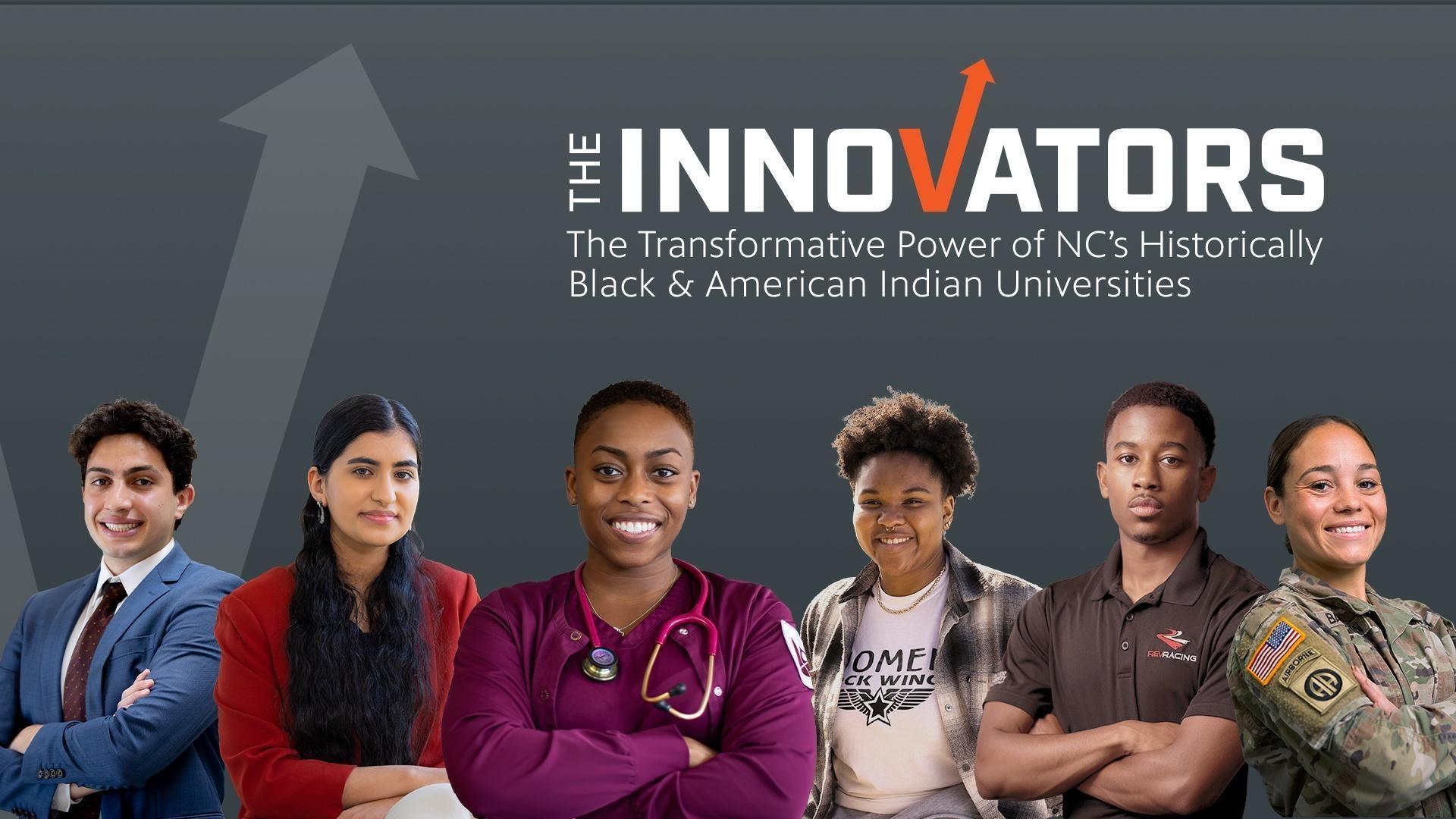 The Innovators
The PBS NC original series, The Innovators, celebrates stories of impact and the transformative power of North Carolina's Historically Minority-Serving Institutions (HMSIs). Featuring faculty, students and alumni from each institution, the series documents student aspirations and motivations, introducing the educators mentoring our next class of trailblazers and showcasing the institutions' positive impact that will resonate for generations to come.
The series highlights the powerful effect these institutions have on NC communities and beyond, from transformative advances in aviation through an aviation science program, preparation programs for military leaders, AI research and cyber security innovation and scientific study on health issues impacting under-resourced populations.
Supported by: UNC System and the Board of Governors Committee on Historically Minority-Serving Institutions (HMSI)
22,559 total broadcast impressions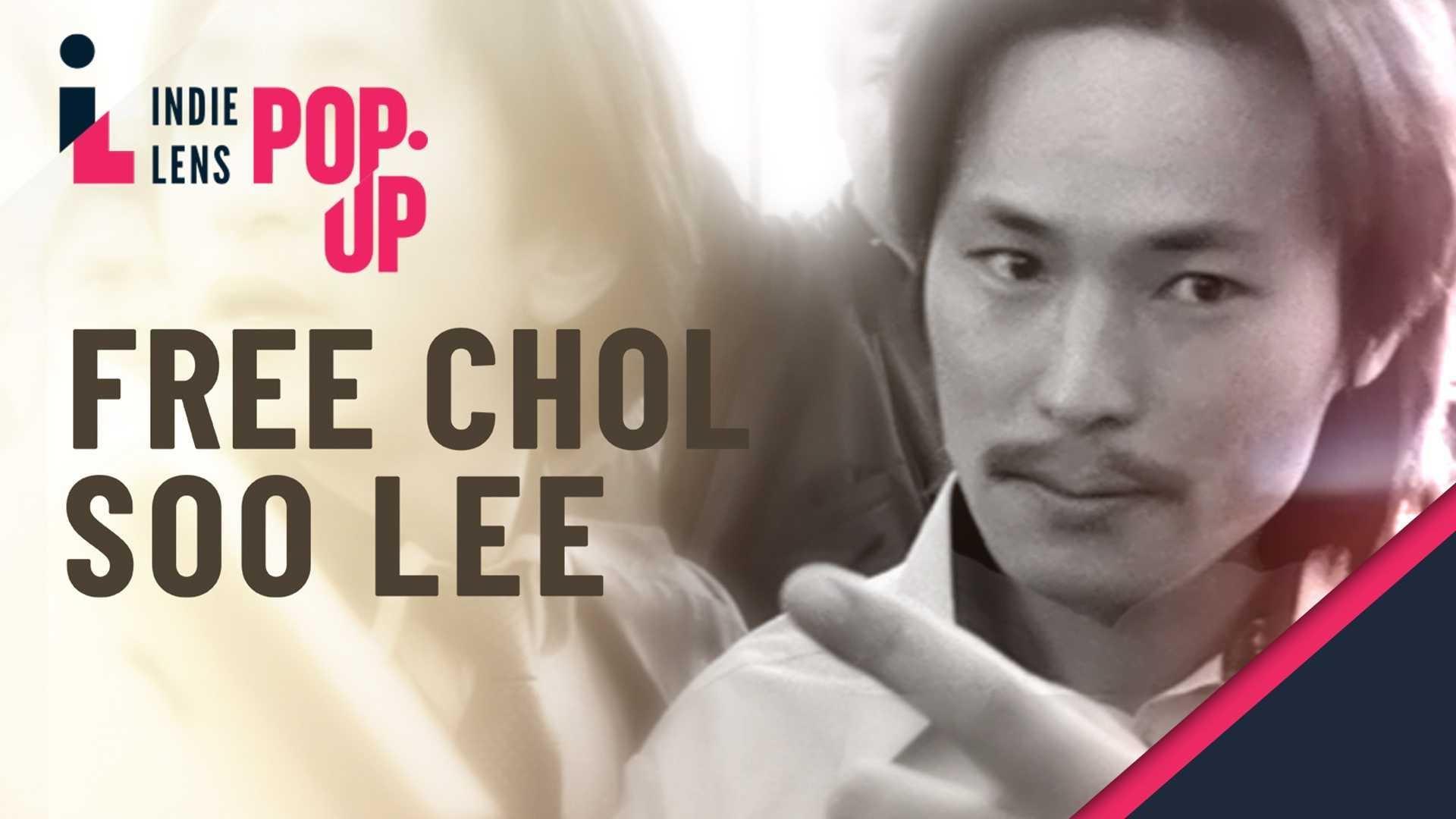 Independent Lens Pop-Up Series
Indie Lens Pop-Up is a neighborhood series that brings people together—virtually and in person—for film screenings and community-driven conversations. Featuring films from the acclaimed documentary series Independent Lens, Indie Lens Pop-Up draws local residents, leaders and organizations to discuss newsworthy topics, social issues, and family and community relationships.
We created dynamic locally centric discussions around each screening that included the Immigration and Refugee Rights Project/NC Justice Center, Student Action with Farmworkers, The Center for Women, Carolina Asian Americans Together and North Carolina School of Science and Mathematics.
Supported by: Independent Television Service (ITVS) and River Run Film Festival
226 virtual chat engagements
Through our content and initiatives, we seek to share trustworthy perspectives that empower our communities and broaden perspectives. We celebrate what's happening in our own backyard and share North Carolina insight and innovation with the world.
PBS North Carolina is also a critical communications provider for the state through a powerful partnership with the NC Department of Public Safety, Emergency Management and the Office of the Governor. We provide live broadcasts and streaming in English and Spanish from the NC Emergency Operations Center before, during and after events to keep North Carolinians safe and informed.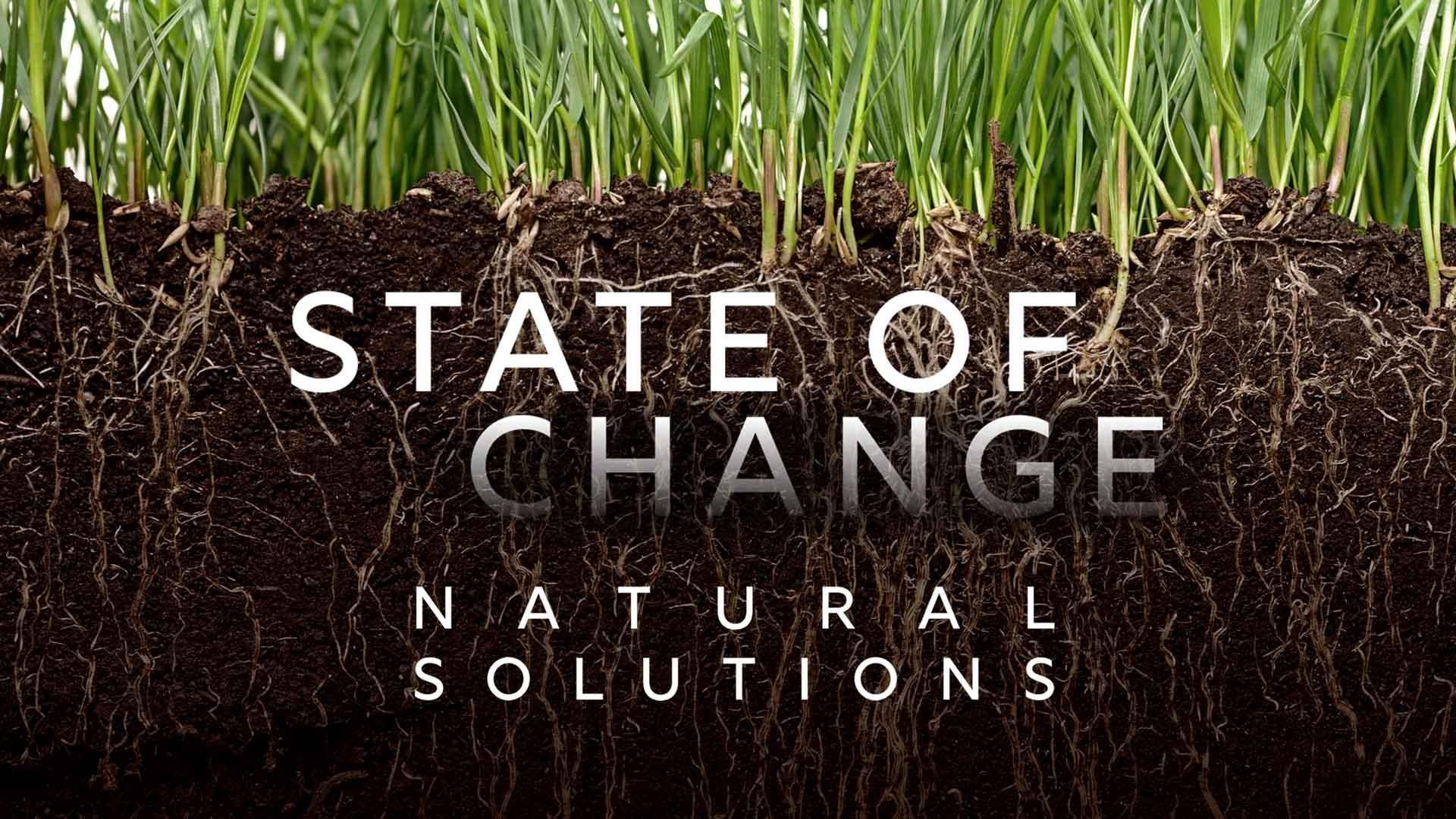 State of Change
Sea level rise and coastal erosion are directly impacting the NC coastline, and extreme weather events bring the impacts of climate change inland. State of Change hears from North Carolinians directly about the effects of climate change in their communities and the innovative solutions they're pioneering to build a more resilient state. This multi-platform project included a one-hour broadcast special and hybrid community screening event, digital stories, a dedicated website and a middle-school lesson plan examining water as a renewable resource.
Supported by: NC Department of Natural and Cultural Resources, Pulitzer Center Connected Coastlines Reporting Initiative
26,000 broadcast viewers of the premiere
1,400 streams on PBS video platforms
365 RSVPs to the virtual event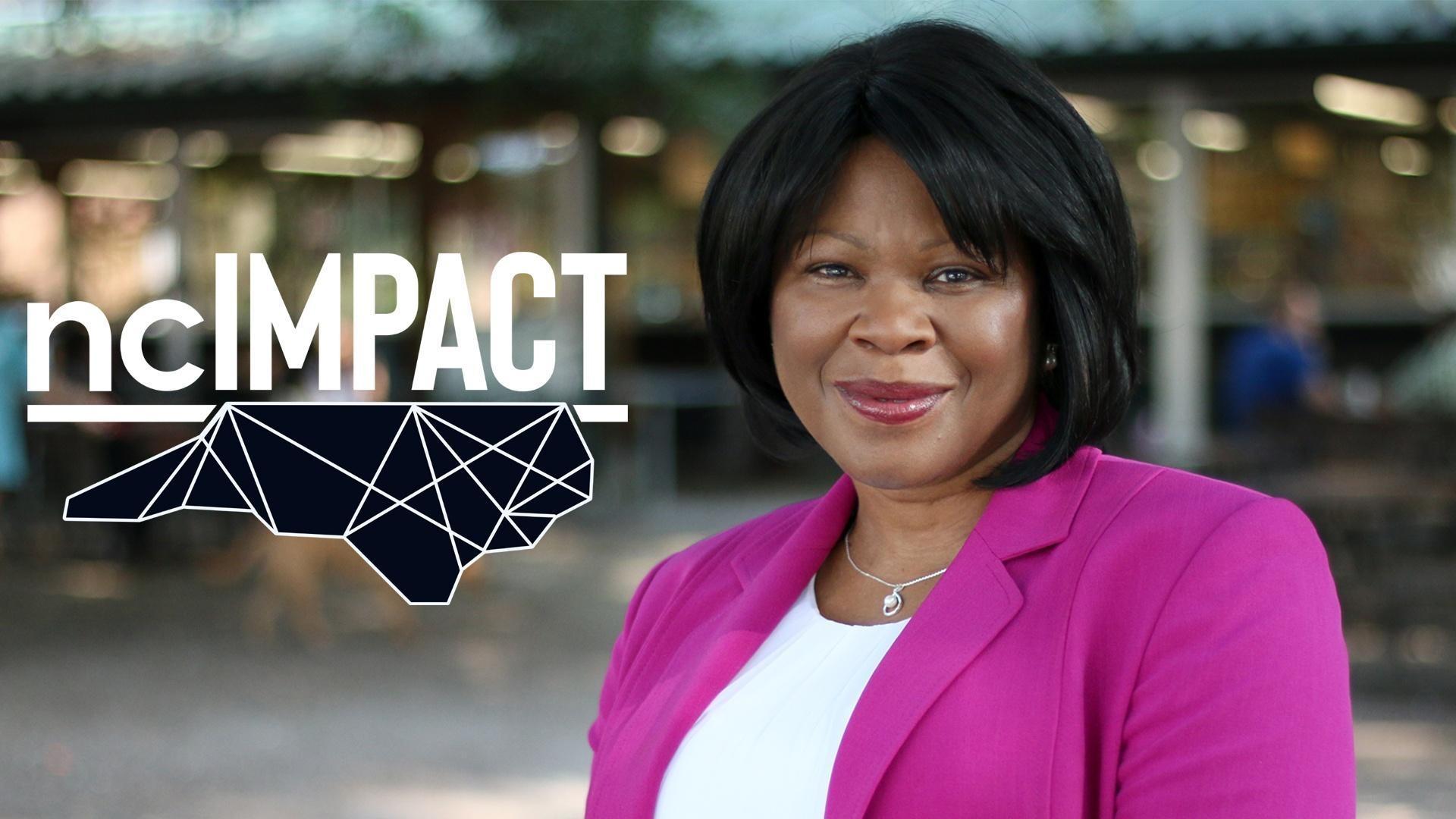 ncIMPACT
The multiplatform series ncIMPACT examines issues around our state including education, jobs, healthcare and more. Host Anita Brown-Graham and her team from the UNC School of Government listen, learn and lead in generating conversations and going into the communities that are tackling these problems head on.
Talking to the people on the ground, Brown-Graham identifies ways in which they are positively affecting others and making changes, while exploring ways these innovative solutions can be applied in other communities across the state.
Supported by: UNC School of Government and UNC Health
2 million impressions covering digital distribution, broadcast viewership and promotional outreach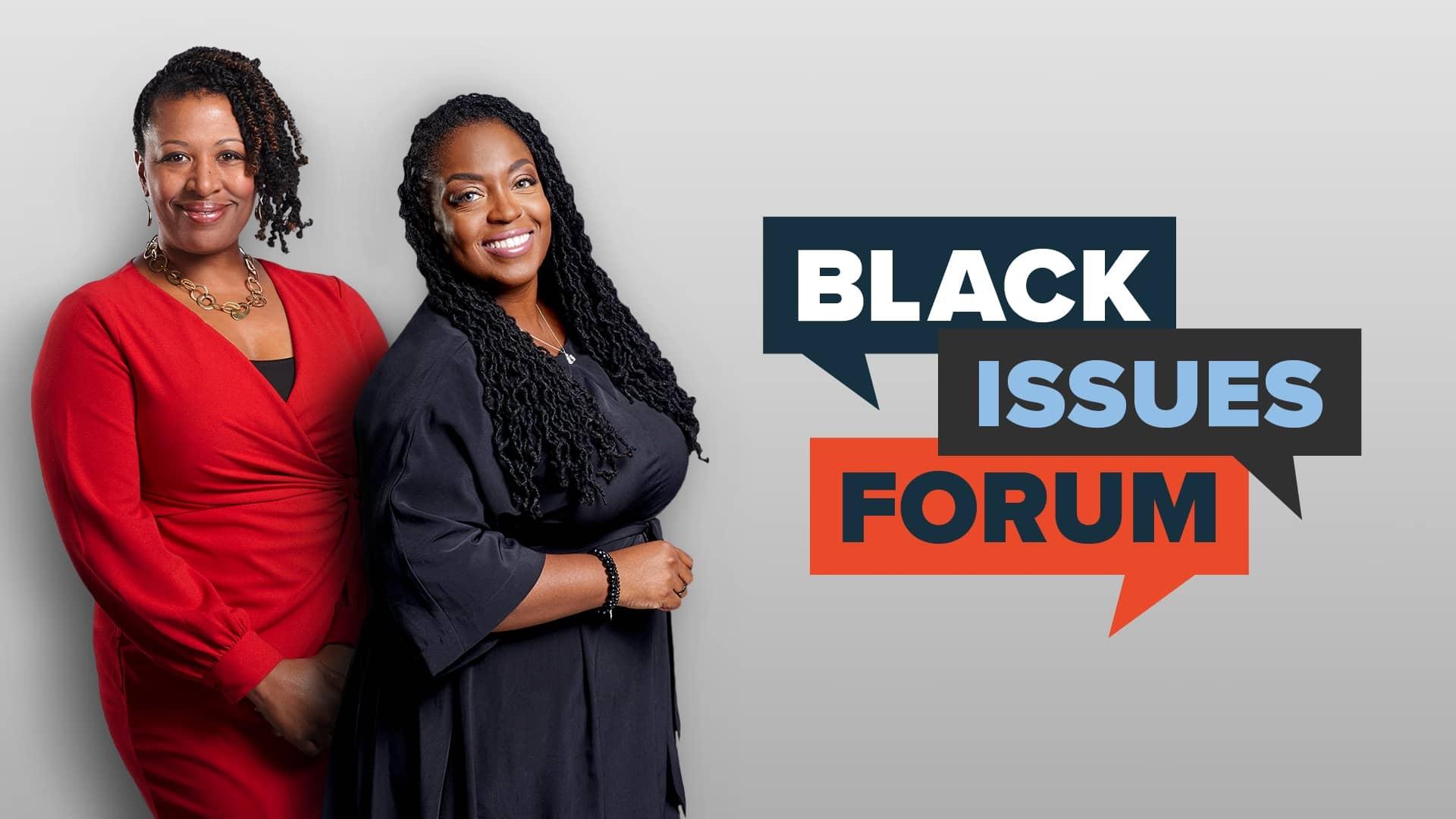 Black Issues Forum
A dynamic platform for Black voices in North Carolina, Black Issues Forum is our longest running public affairs program. For more than 35 years, it has earned the reputation as a trusted space for dialogue and engagement around issues critical to the Black community.
Led by a seasoned team of producers, Black Issues Forum considers global, national and local issues through an African American lens. Every week guests, who range from scholars, policy analysts and educators to government officials, community leaders and activists, offer honest, thoughtful perspectives around matters of equity, dignity, fairness and justice. Black Issues Forum has seen an increase in average broadcast viewership of Black, Asian and Hispanic audiences.
Supported by: Z. Smith Reynolds Foundation
315,413 social media impressions
773K+ statewide broadcast impression
One of our longtime supporters reflected, "I sat down to be entertained and ended up getting an education."
Storytellers at heart, we are driven by the art and power of creating experiences that will make you stop and think, cry or laugh out loud with joy. Sharing the gift of entertainment is one of the most powerful ways to inspire and uplift the human spirit. And here at PBS North Carolina, we like to sneak a healthy dose of learning into enjoyable content.
Visibly Speaking
Sharing the thought-provoking, meaningful and often unknown stories from communities across the state is a hallmark of PBS North Carolina. The Z. Smith Reynolds' "Inclusive Public Art Project" provided the perfect partnership and platform for PBS North Carolina to produce the compelling five-part series Visibly Speaking: NC's Inclusive Public Art Project, which follows the creation of projects that honor the often-overlooked stories of Black, Indigenous and Latinx communities. The series reached an expansive audience through broadcast, digital and live event platforms.
Supported by: NC Department of Natural and Cultural Resources, Come Hear NC and NC Museum of Art
1,572,968 impressions and reach
171,267 statewide TV impressions
639,370 impressions on Facebook, Instagram and Twitter
153,000 video views on YouTube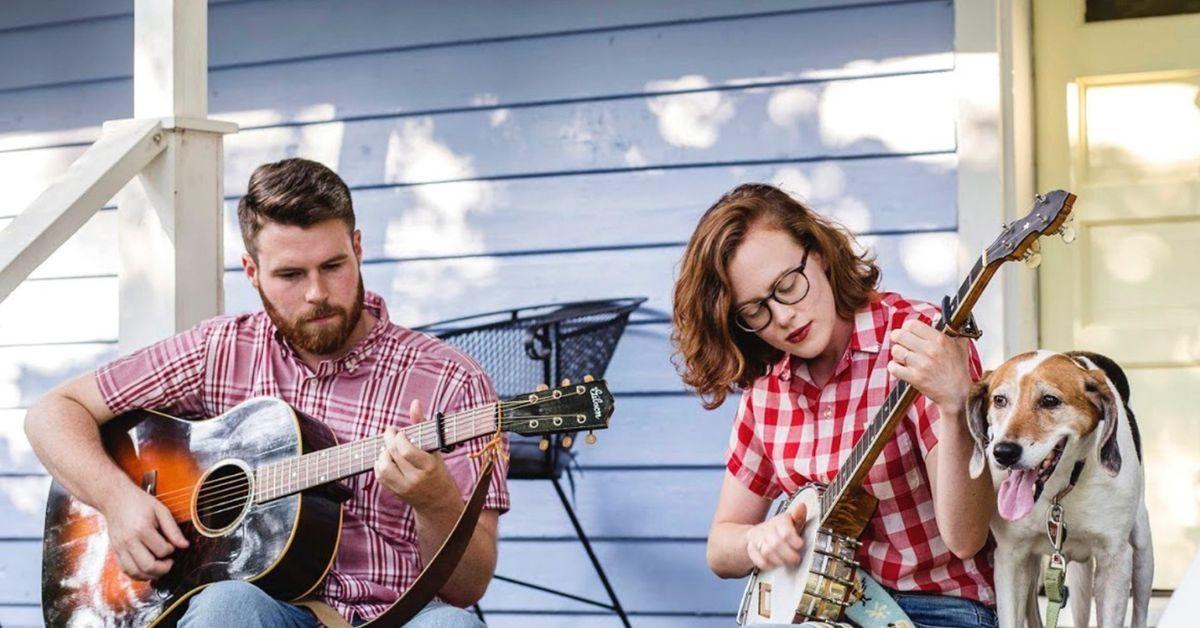 On the Road with Chatham Rabbits
This limited series shares the musical journey of Sarah and Austin McCombie of the married bluegrass duo Chatham Rabbits, whose sound harmonizes traditional folk elements with loving, convivial songwriting. On the Road with Chatham Rabbits follows the couple as they craft songs, care for their small Chatham County farm and navigate their relationship as up-and-coming musicians touring the South.
To introduce Chatham Rabbits to statewide audiences, we hosted a virtual screening with a mini-concert and community conversation with Sarah and Austin.
Supported by: NC Department of Natural and Cultural Resources
3,040,841 total impressions on social media
115,596 statewide TV impressions
Hear How PBS North Carolina Makes a Difference
Explore stories from members who share why they support public media.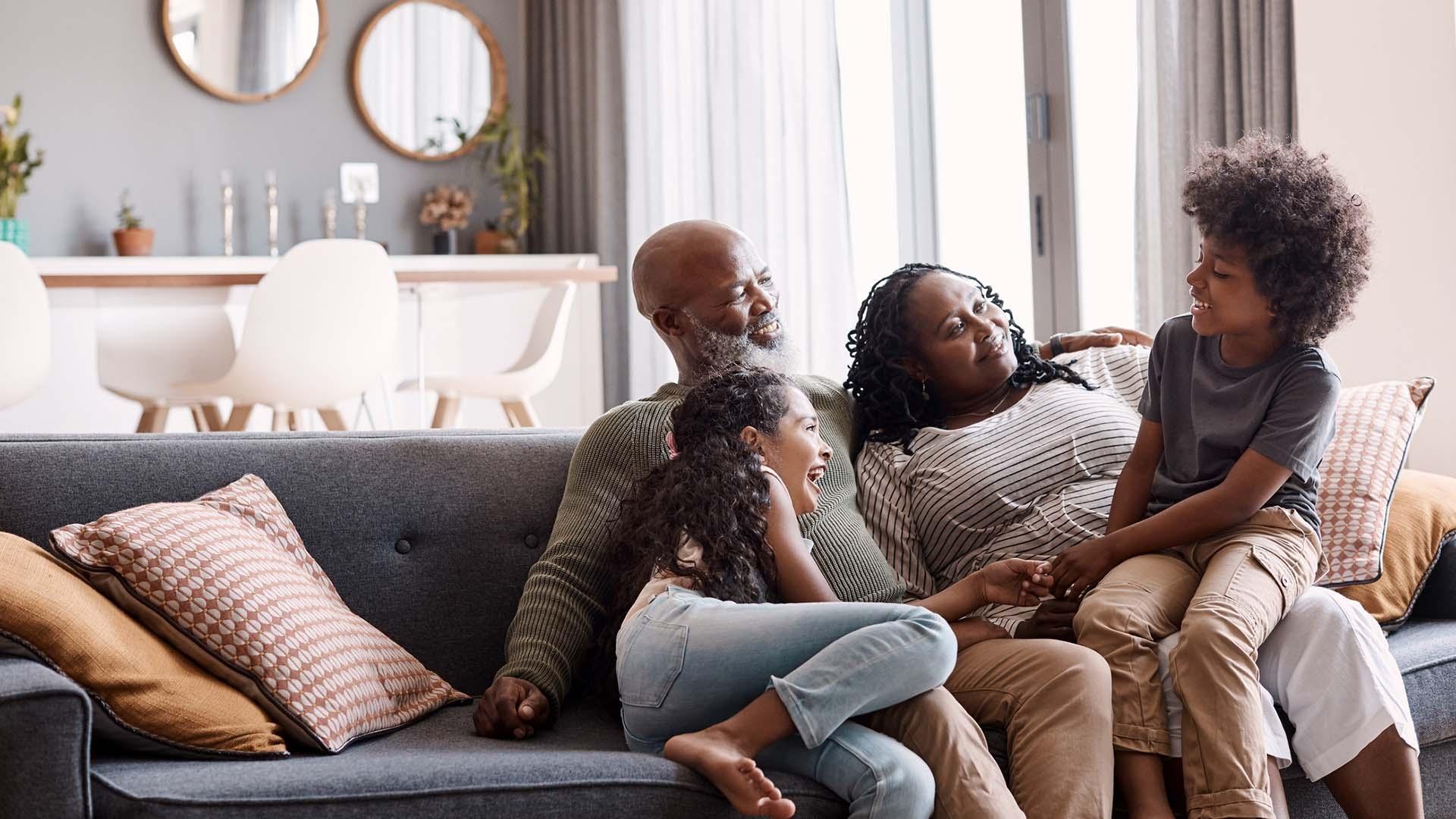 Everything we do supports lifelong learning. When North Carolinians watch or engage with us, we build a stronger society, one with more compassion and empathy for each other and communities across the state, country and world.
PBS North Carolina strives to expand and diversify revenue sources to drive sustainable growth. To do this, we are generating solicitations and campaigns informed by data but rooted in the heart. Private support remains our largest source of revenue. Individuals, corporations and foundations across North Carolina and beyond invest in the mission of PBS North Carolina.
Membership & Philanthropic Giving
In FY22 more than 95,000 individuals played a tremendous role in the public/private partnership of PBS North Carolina. Individual gifts are a cornerstone of our annual funding. They represent $13.4 million in support that directly fuels the programs, projects, initiatives and distribution of services.
Corporate Engagement
The Corporate Engagement team continued to restructure its work in fiscal year 2022 by aligning PBS North Carolina investment opportunities with the marketing and social-impact goals of corporate clients and prospects. The team also created a new Corporate Scorecard to help focus its work with companies across the state.
Compared with 2021, corporate engagement opportunities increased by 33% to 78 clients and partners, amounting to $1,710,337. The number of corporate clients with underwriting opportunities grew by 31%, totaling $462,488, with an average broadcast spot investment of $11,011.
Grants
PBS North Carolina continues to generate a healthy mix of funding from national and statewide private foundations as well as federal and state governmental granting agencies. In FY22, grants under contract exceeded $1,000,000 and supported work across the organization. Funders include the National Endowment for the Arts, the William R. Kenan Jr. Charitable Trust, Public Broadcasting System (PBS), the F.M. Kirby Foundation, the PNC Foundation, NC Department of Health and Human Services, the Corporation for Public Broadcasting, the Z. Smith Reynolds Foundation, ITVS, South Arts and the Burroughs Wellcome Fund, among others.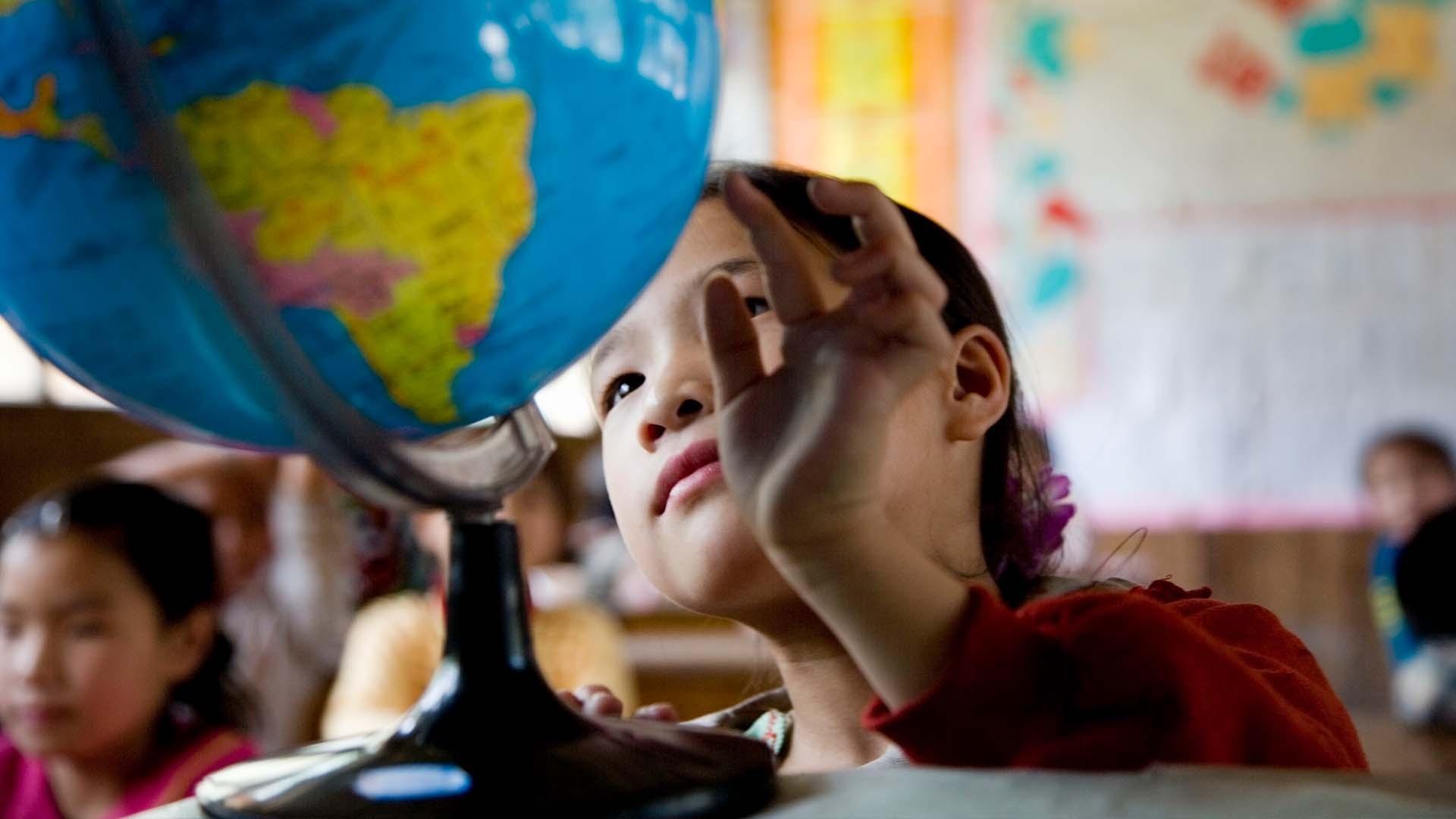 PBS North Carolina is your homebase for the best of PBS and your partner for securing a bright future for North Carolinians of all ages.

Learn more about PBS North Carolina's work and impact in the community in our full fiscal year '22 Impact Report.
What's New at PBS North Carolina