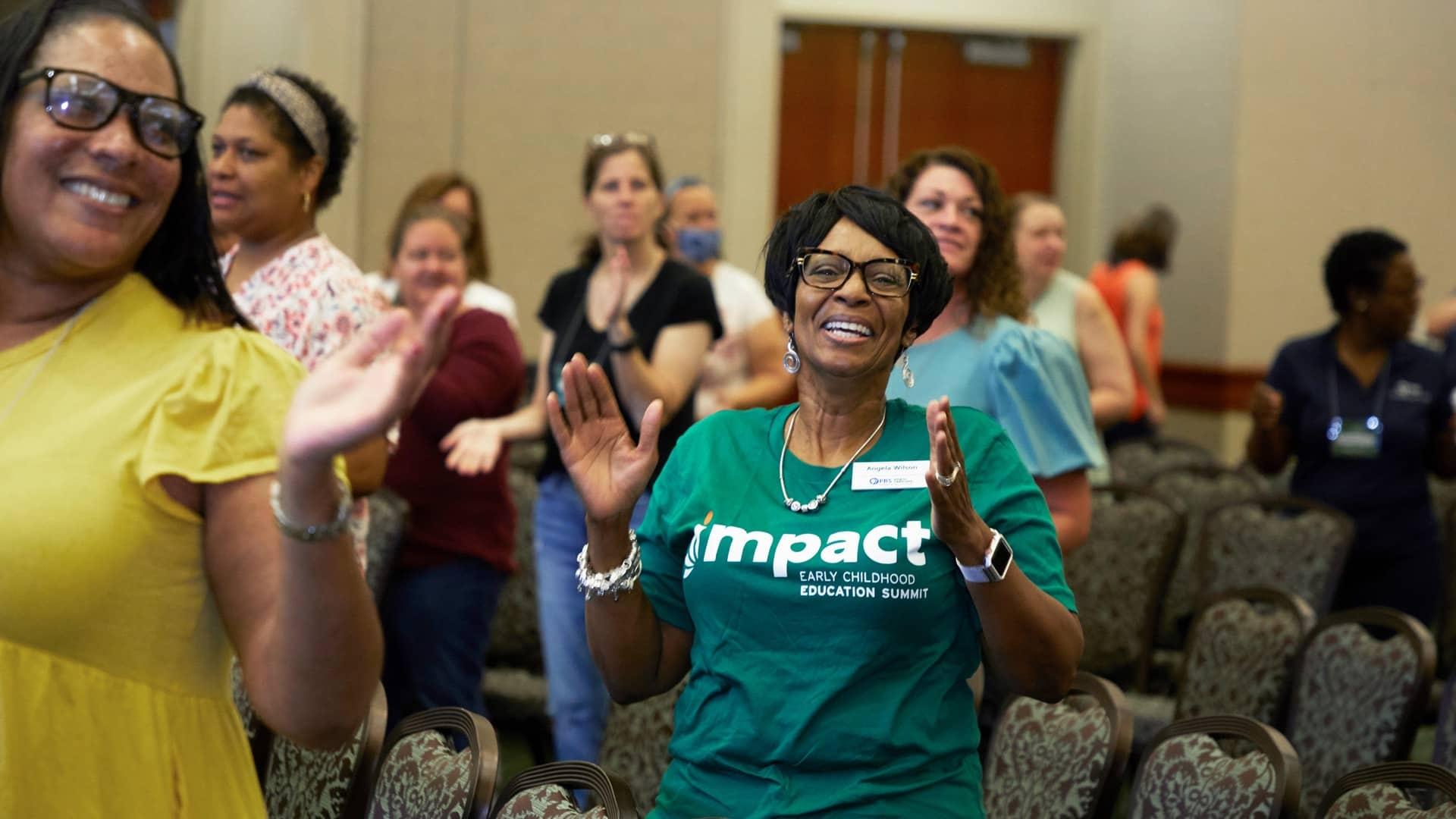 Join PBS North Carolina at our Annual Impact Early Childhood Education Summit
The Impact Early Childhood Education Summit is a gathering of Early Childhood Education Professionals, parents and caregivers aimed at celebrating and supporting those who are helping children, birth through third grade, to grow strong roots for a healthy foundation. Enjoy presentations and breakout sessions, network with colleagues and earn contact hour credits on art integration, educational media, STEM curriculum, equity in education, parenting and more.
Teachers may use this Impact Summit for Continuing Education Units.
Save the Date!
June 24, 2023
9 AM—4:30 PM
Asheville, NC
Registration details will be announced soon.
Our call for session proposals is now closed.
What is the Impact Early Childhood Education Summit?
PBS North Carolina, NC DHHS Division of Childhood Development and Early Childhood Education and the NC Department of Public Instruction have come together to deliver a full day conference for educators. What happens in the early years of a child's life shapes the rest of their lives in important ways, but too often, those who are doing the work in those early years are overlooked in professional development and parenting support events.
Discover new strategies for helping our youngest learners (birth to grade 3) grow strong roots in literacy and beyond at this daylong event for educators, parents and caregivers. Attend presentations and breakout sessions, network with colleagues and earn contact hour credits on topics ranging from art integration, educational media and STEM curriculum to equity in education and parenting.
Highlights from 2022 Impact Summit
On June 18, 2022, the team from PBS North Carolina Education along with our many partners, hosted an in-person conference at UNC Charlotte. On June 25, 2022, the PBS North Carolina Education team hosted a virtual conference.
Photos from the 2022 Impact Summit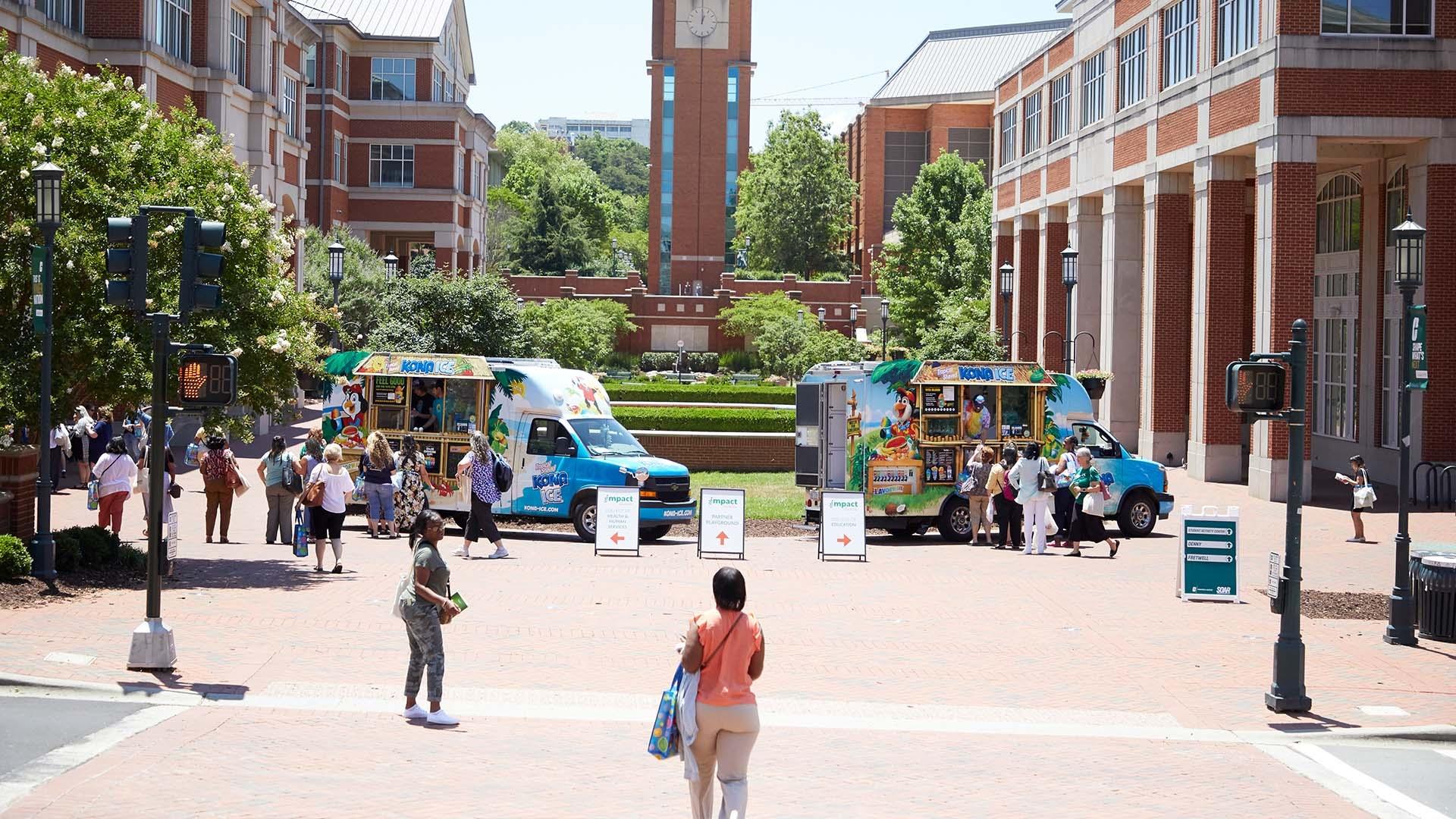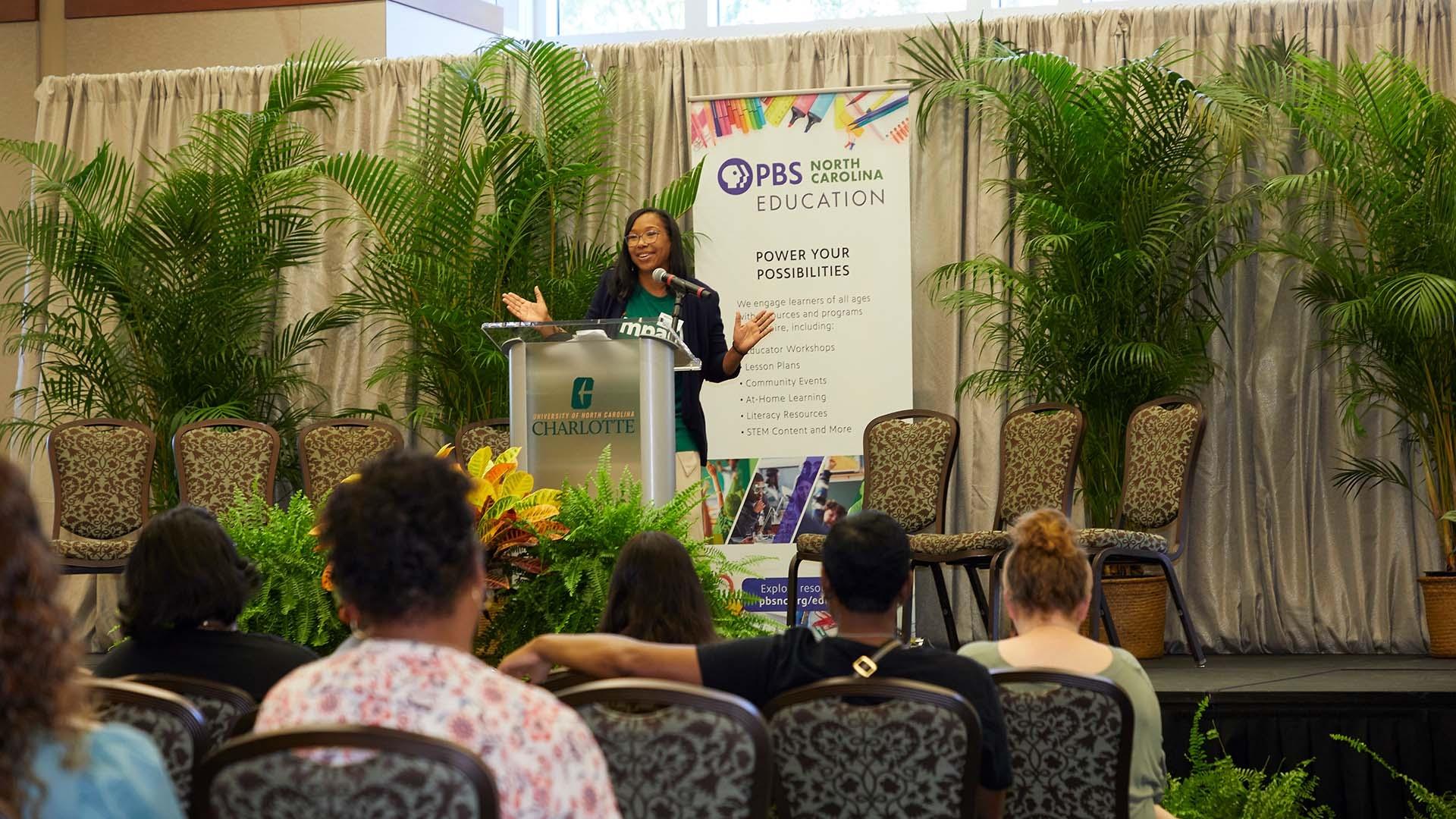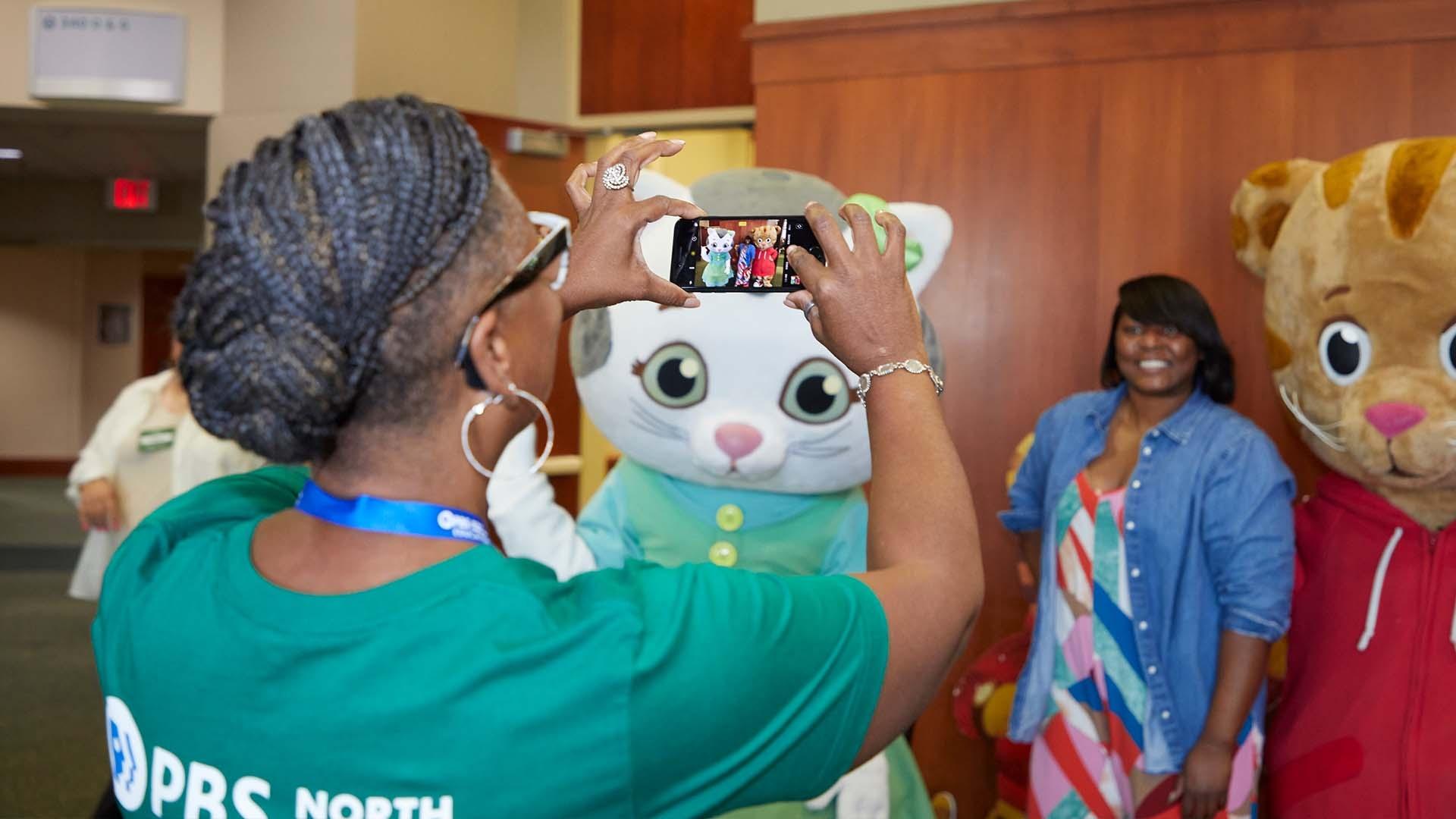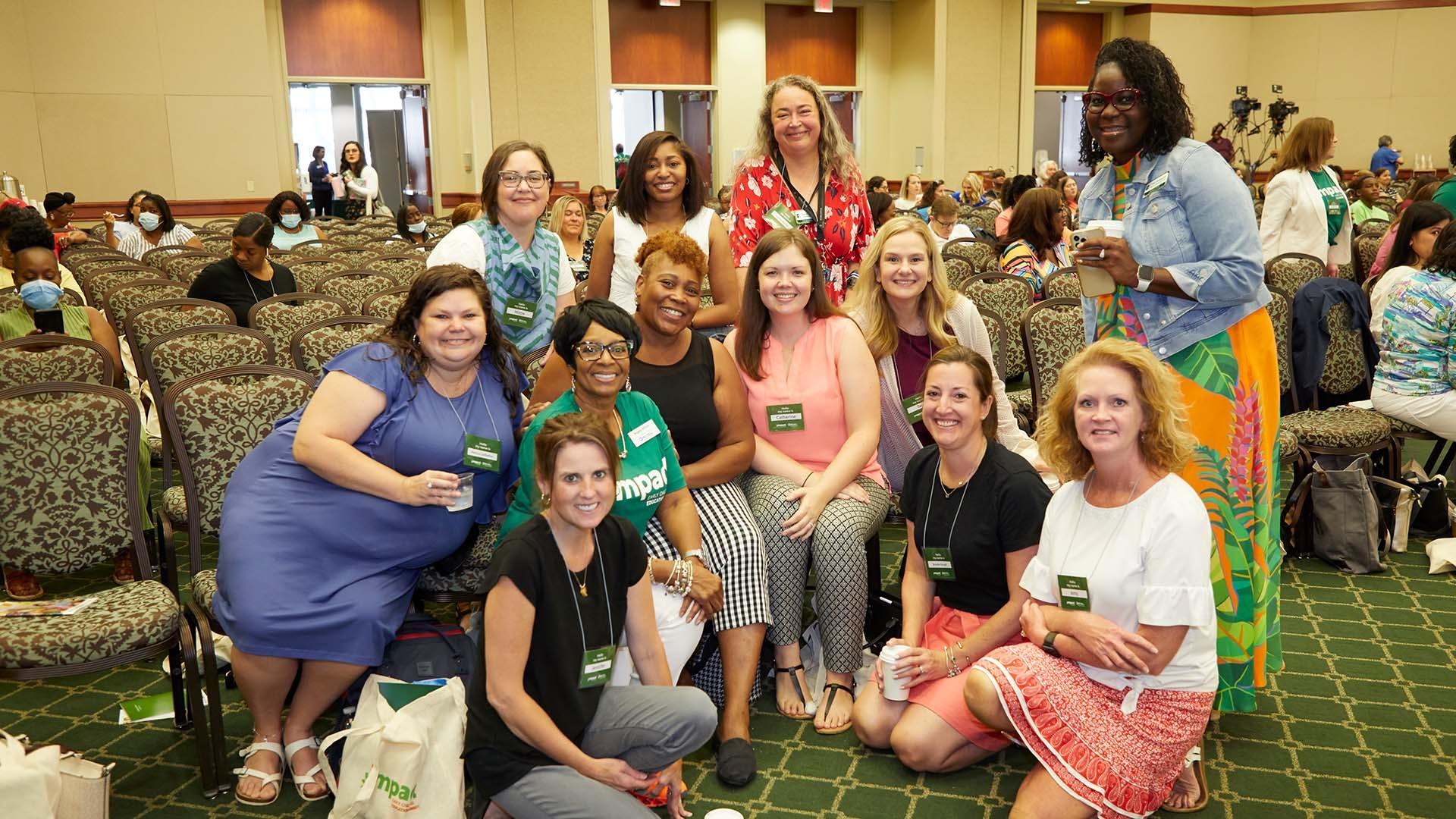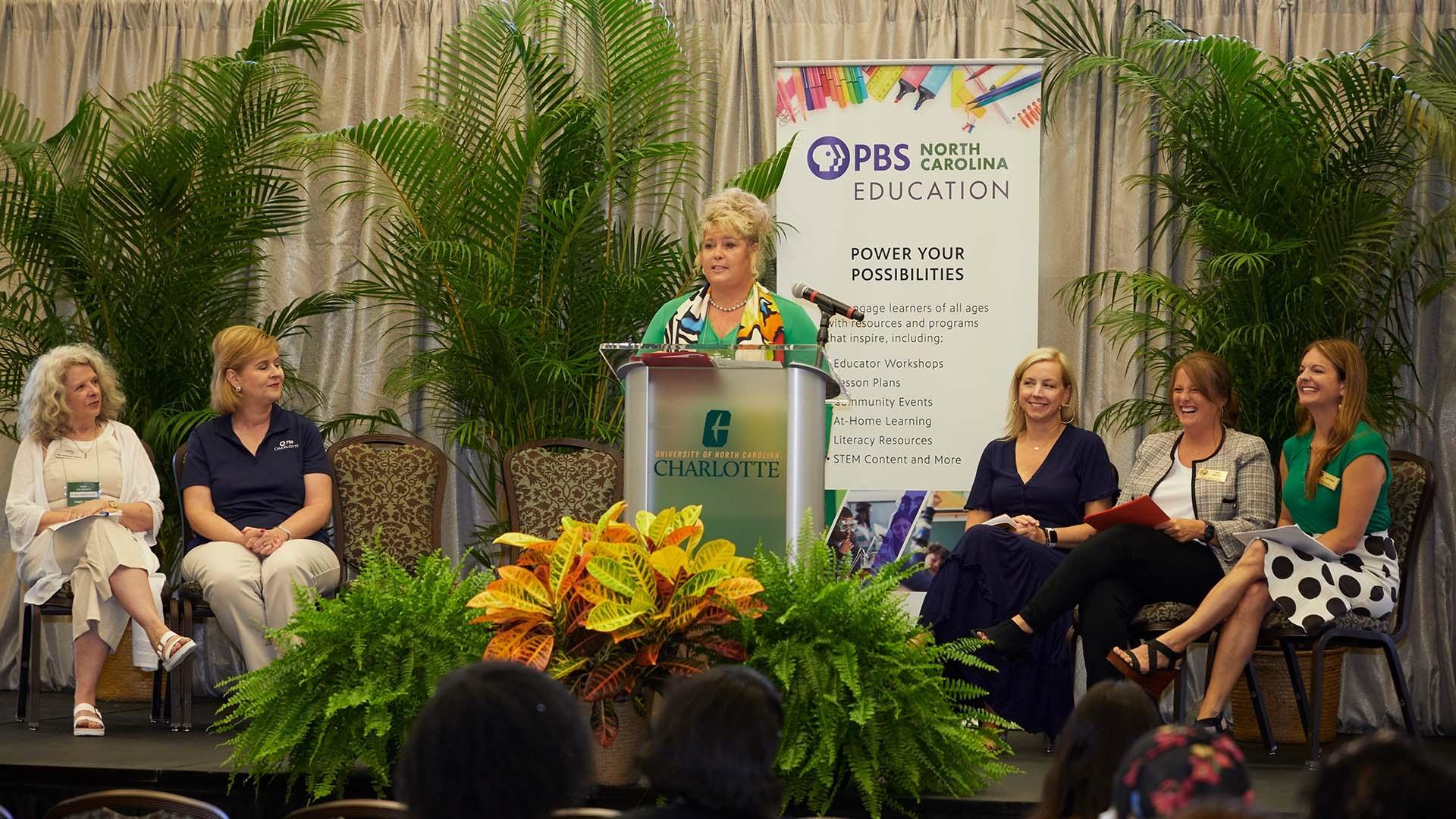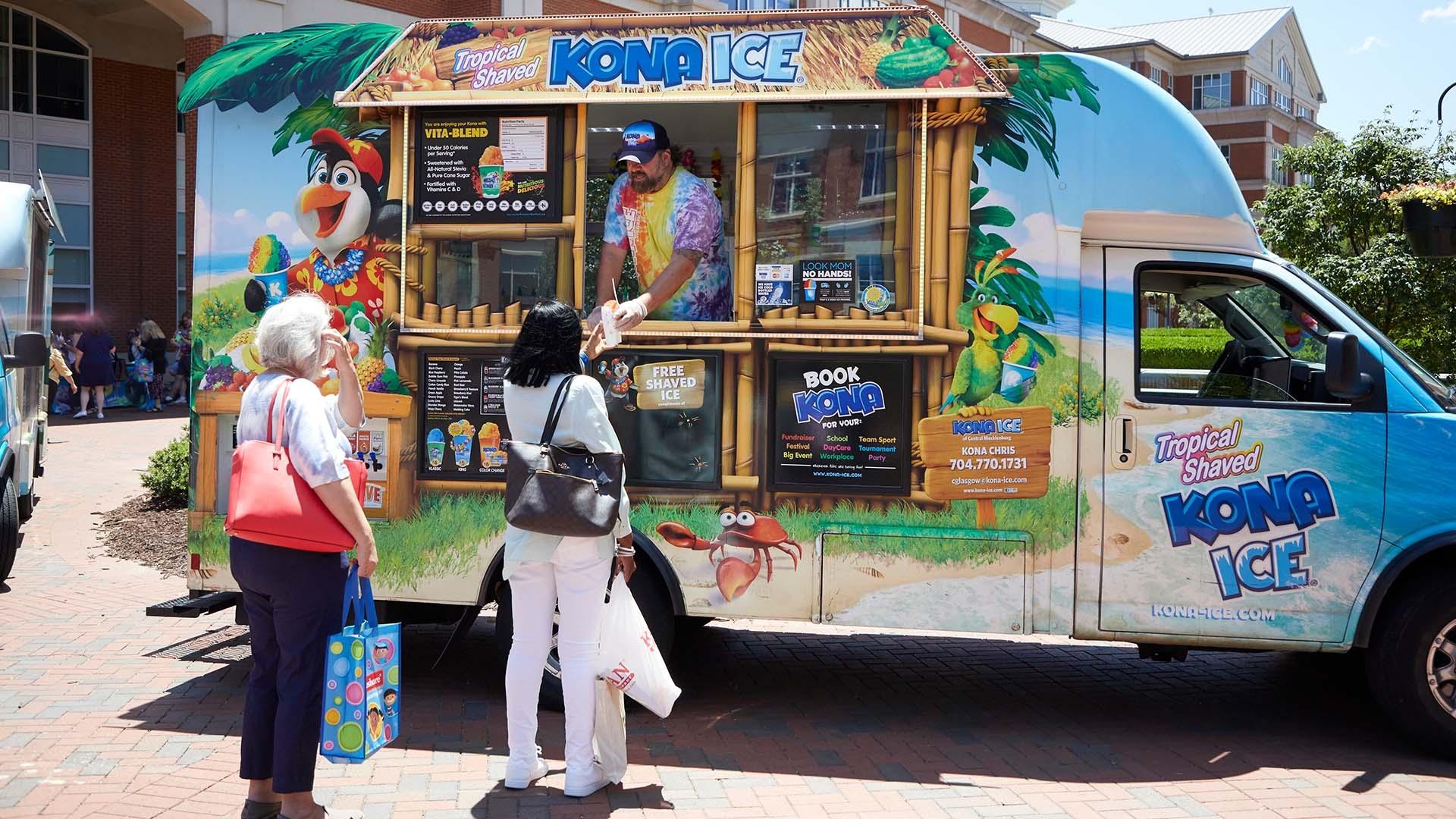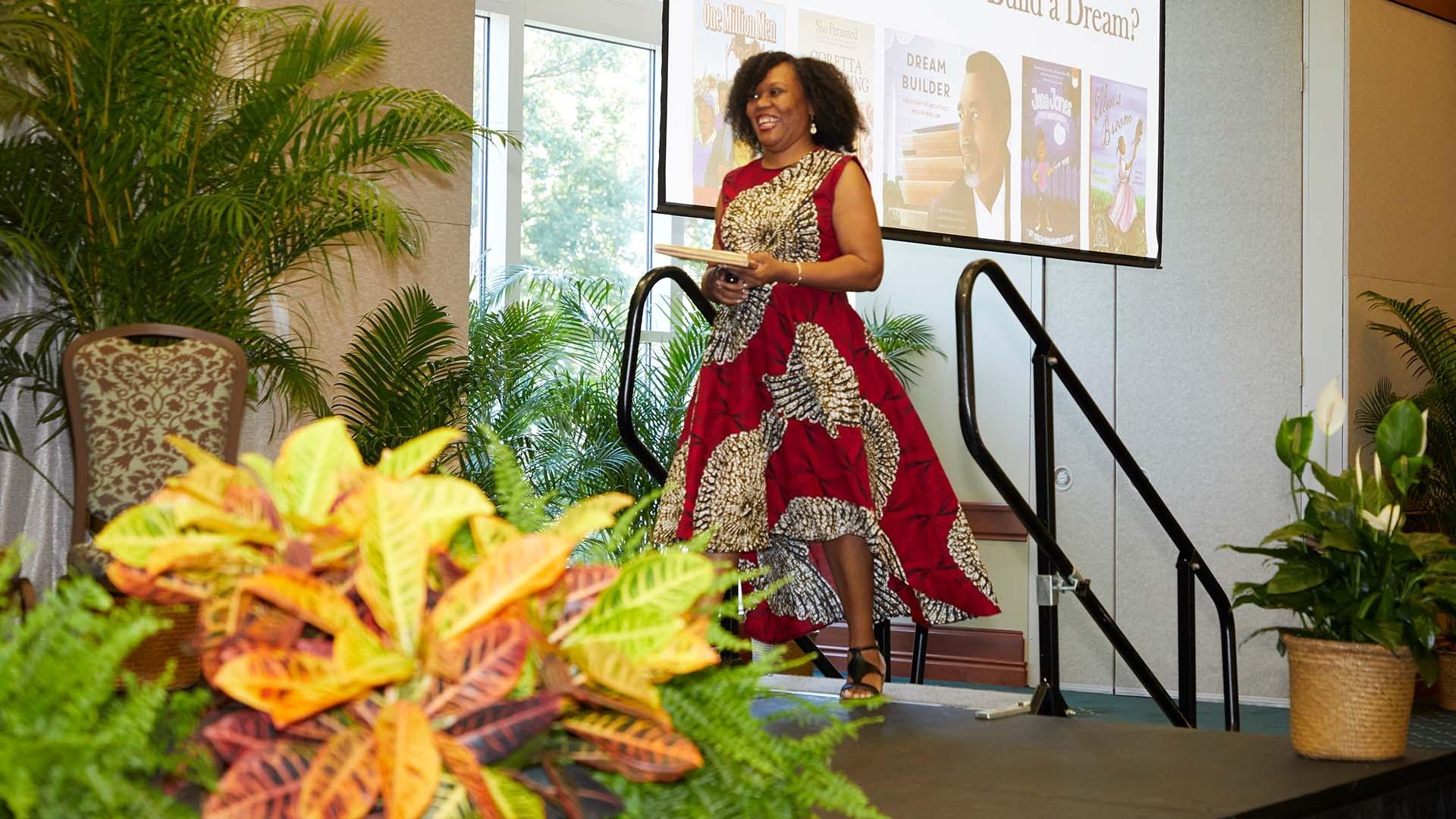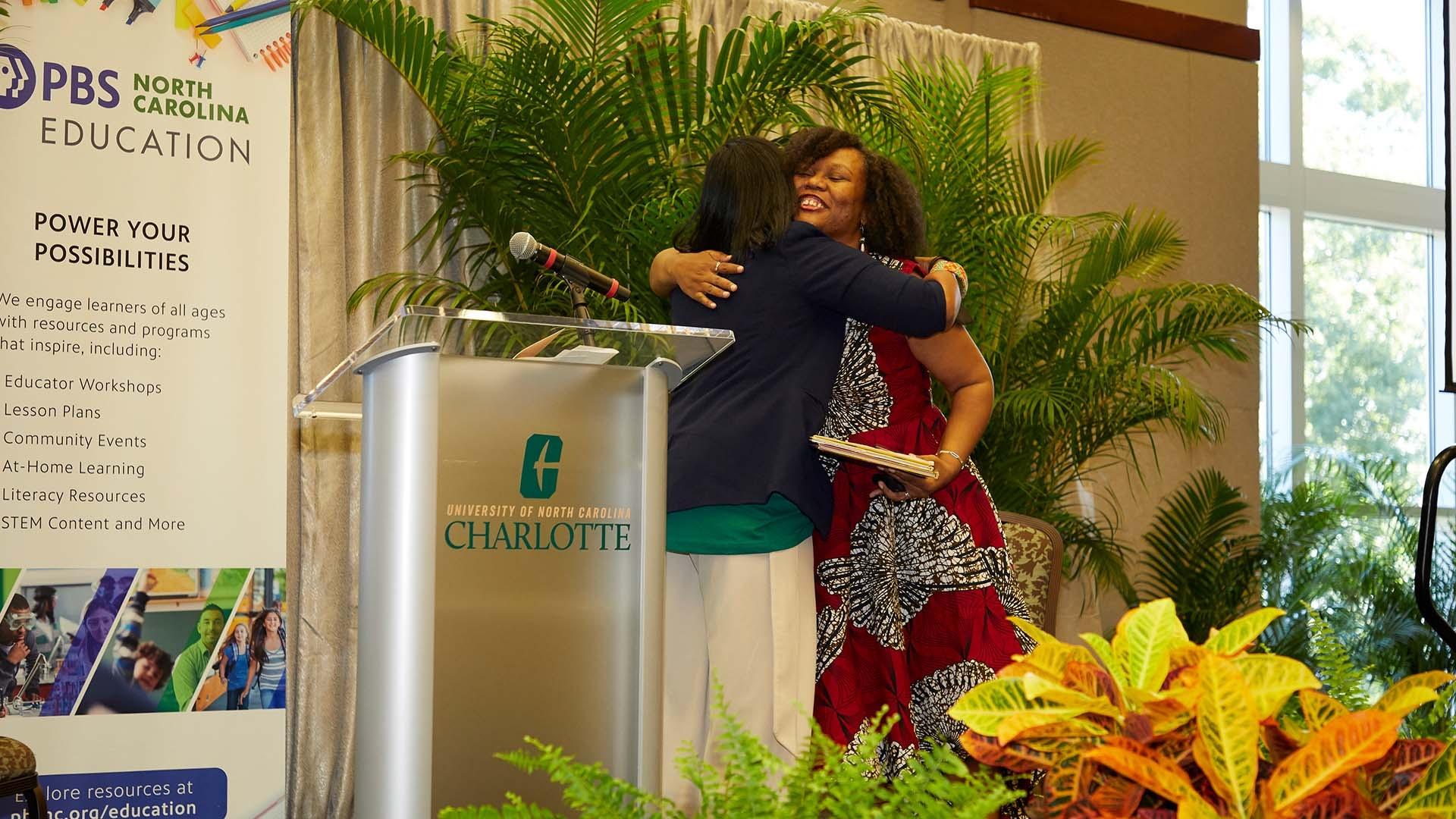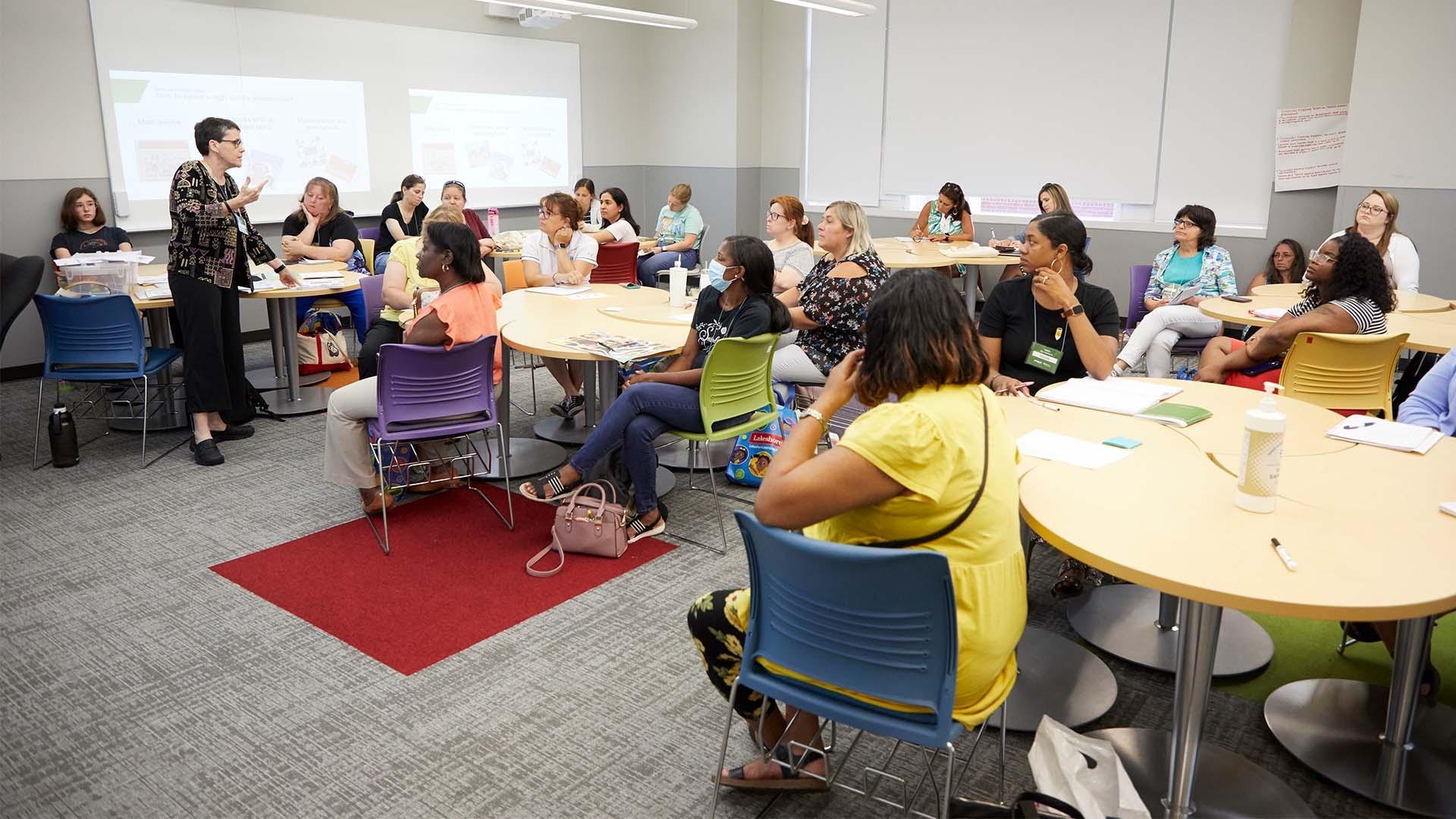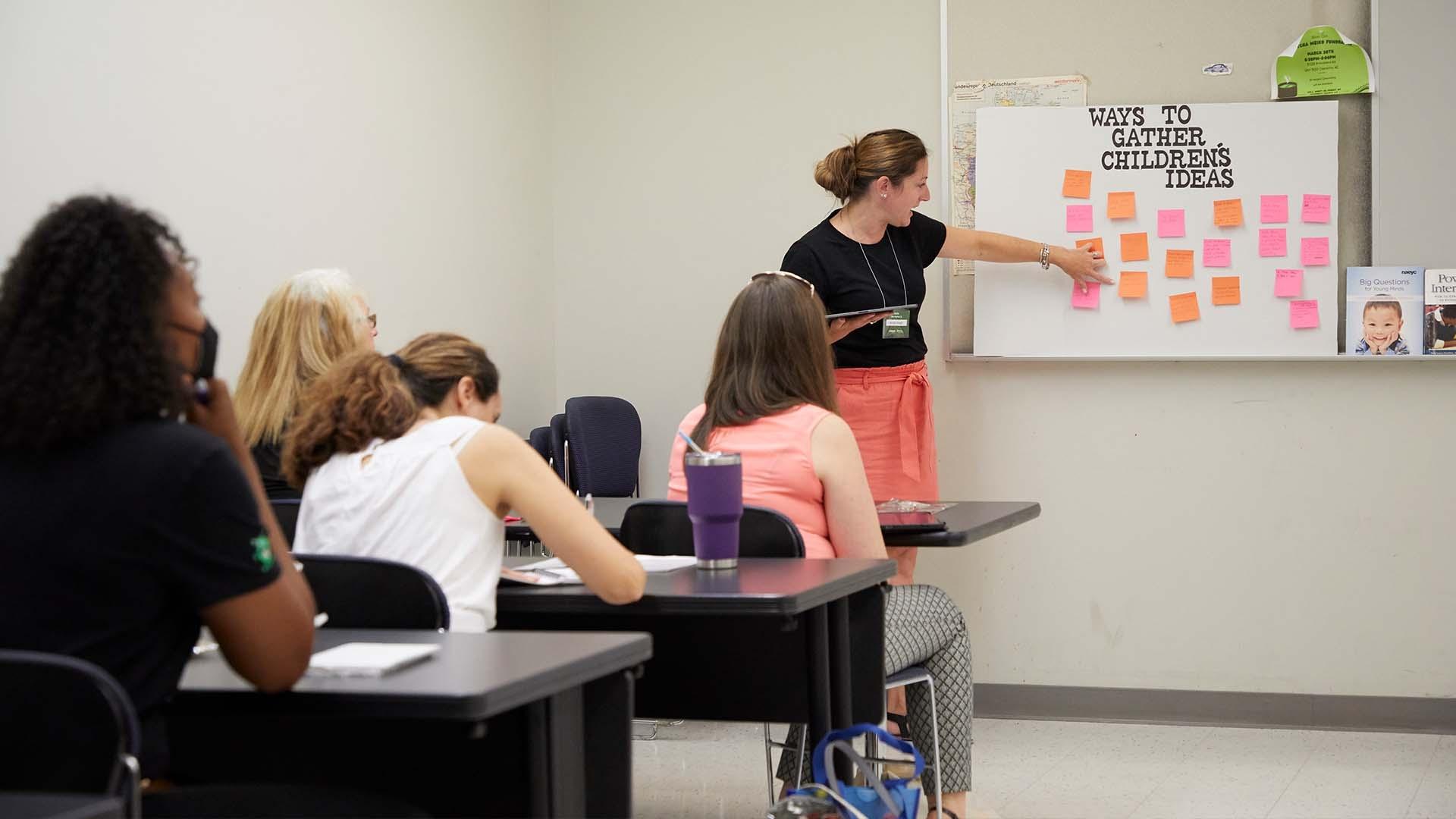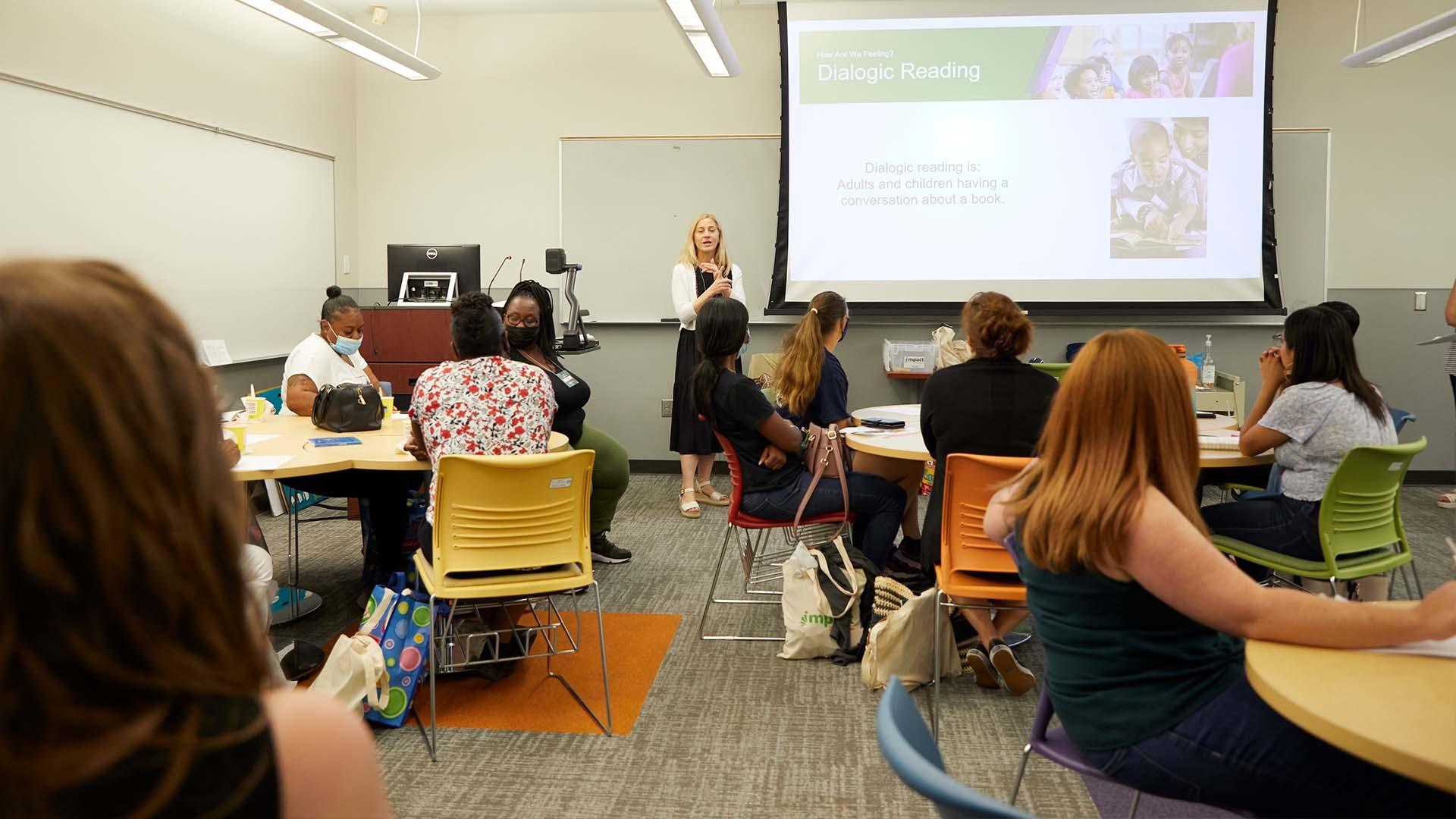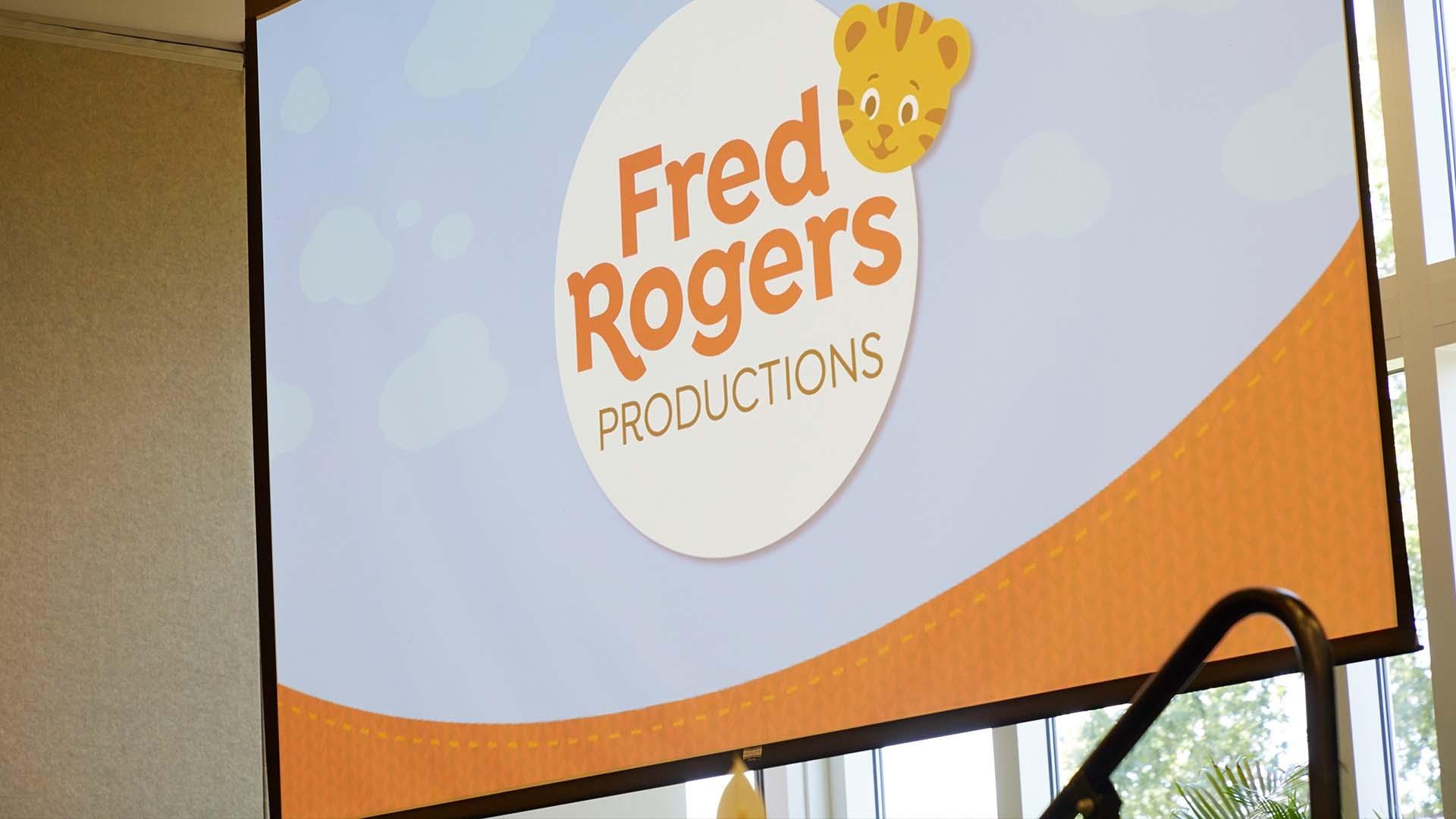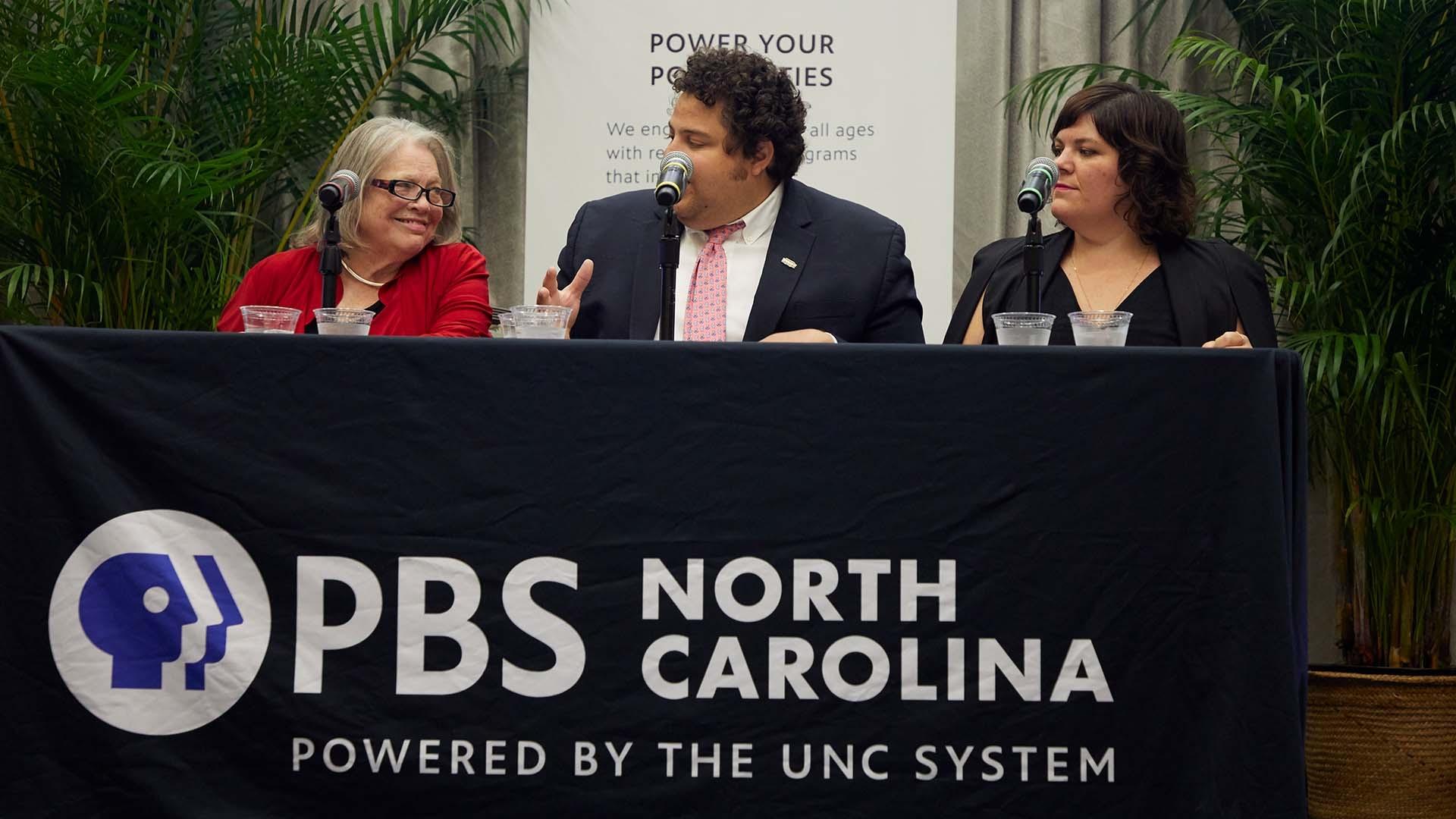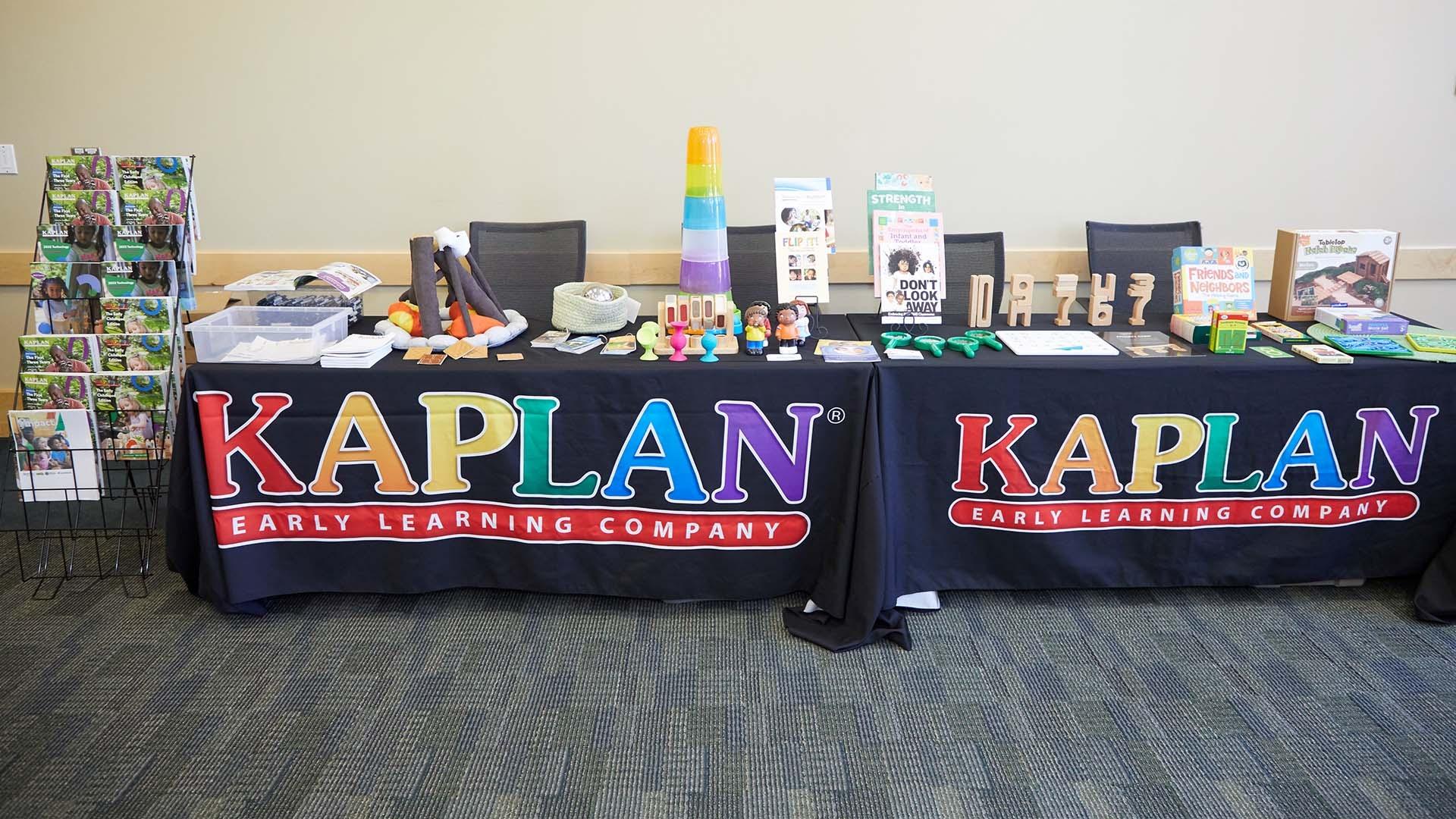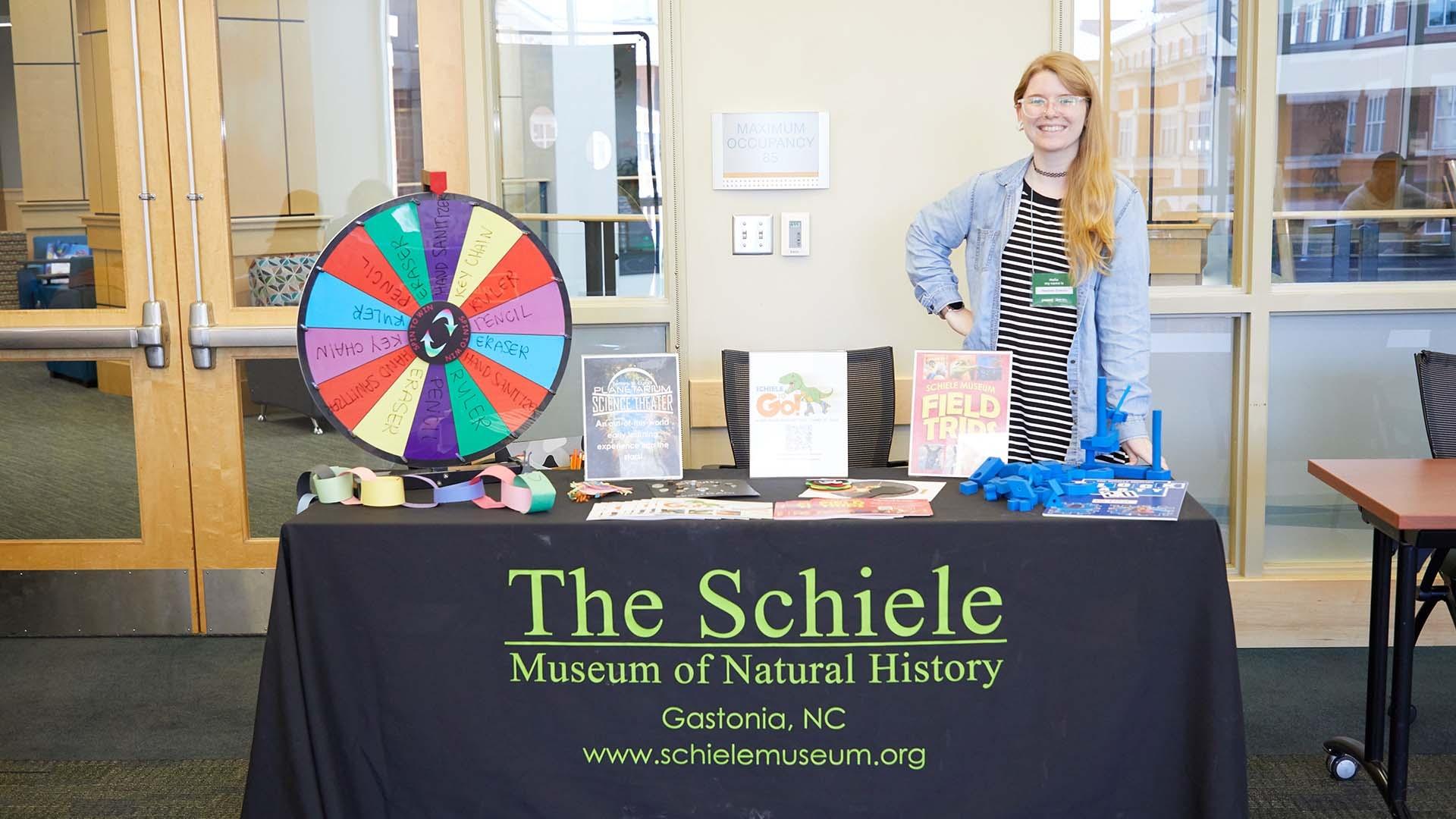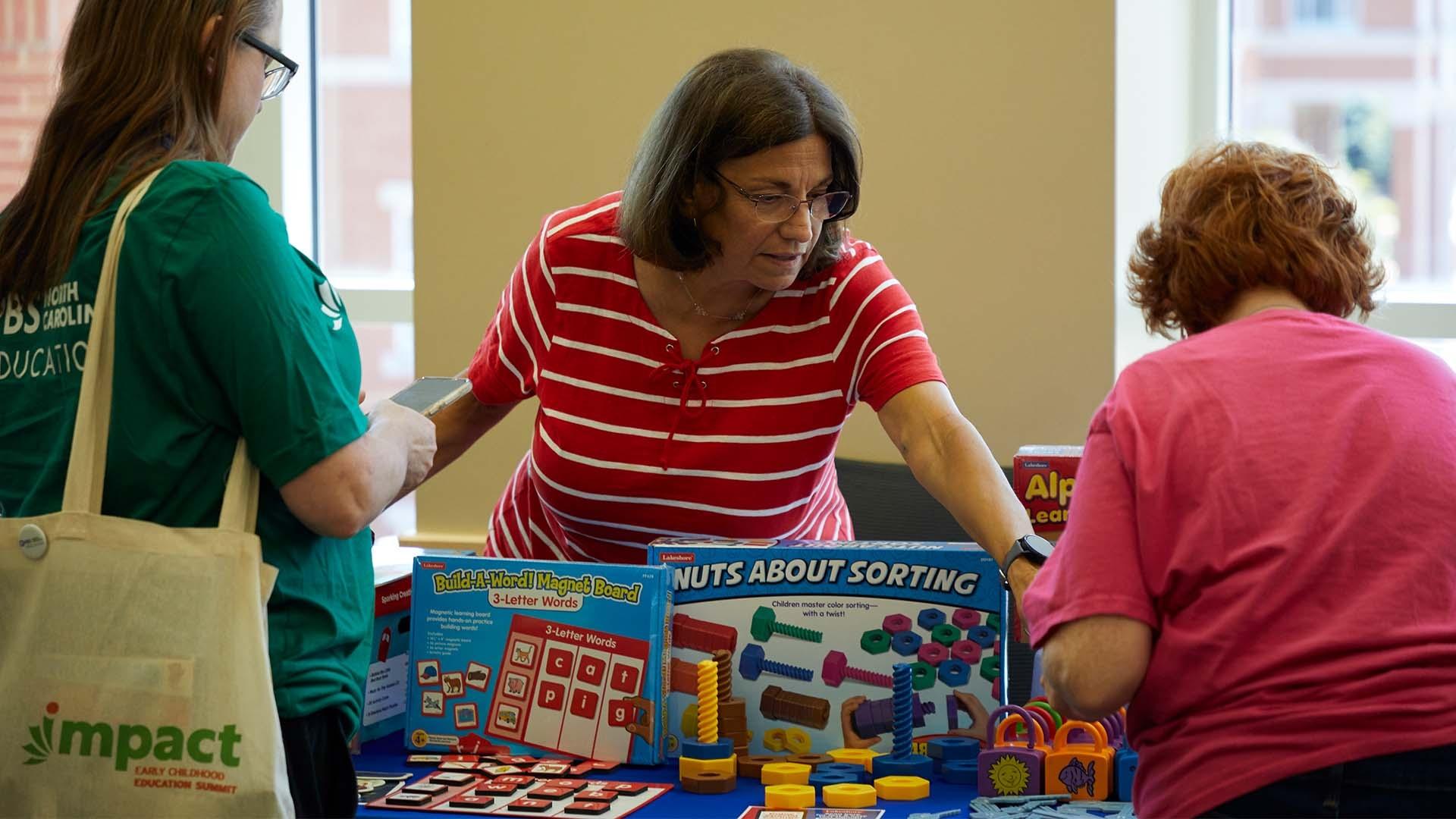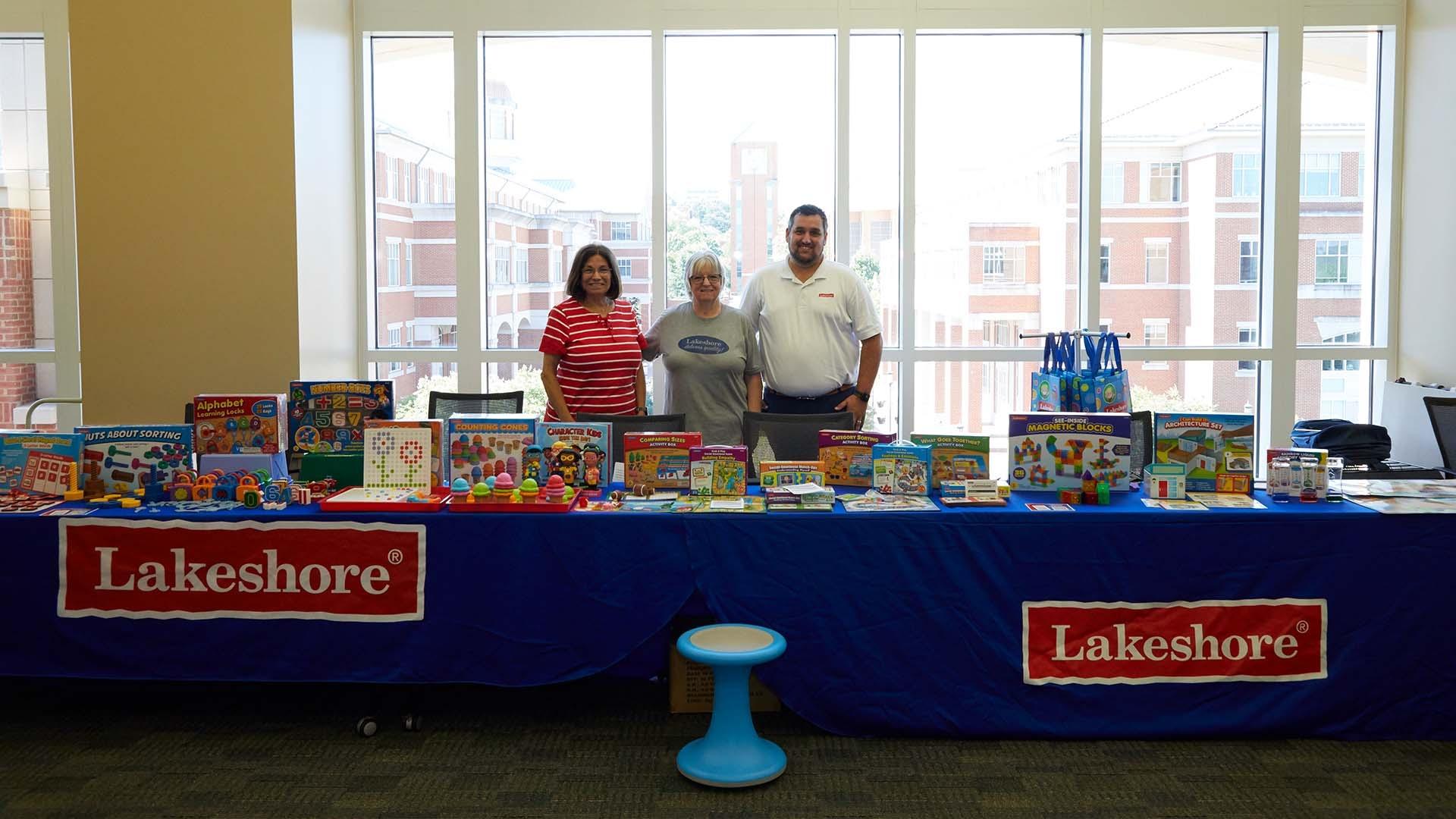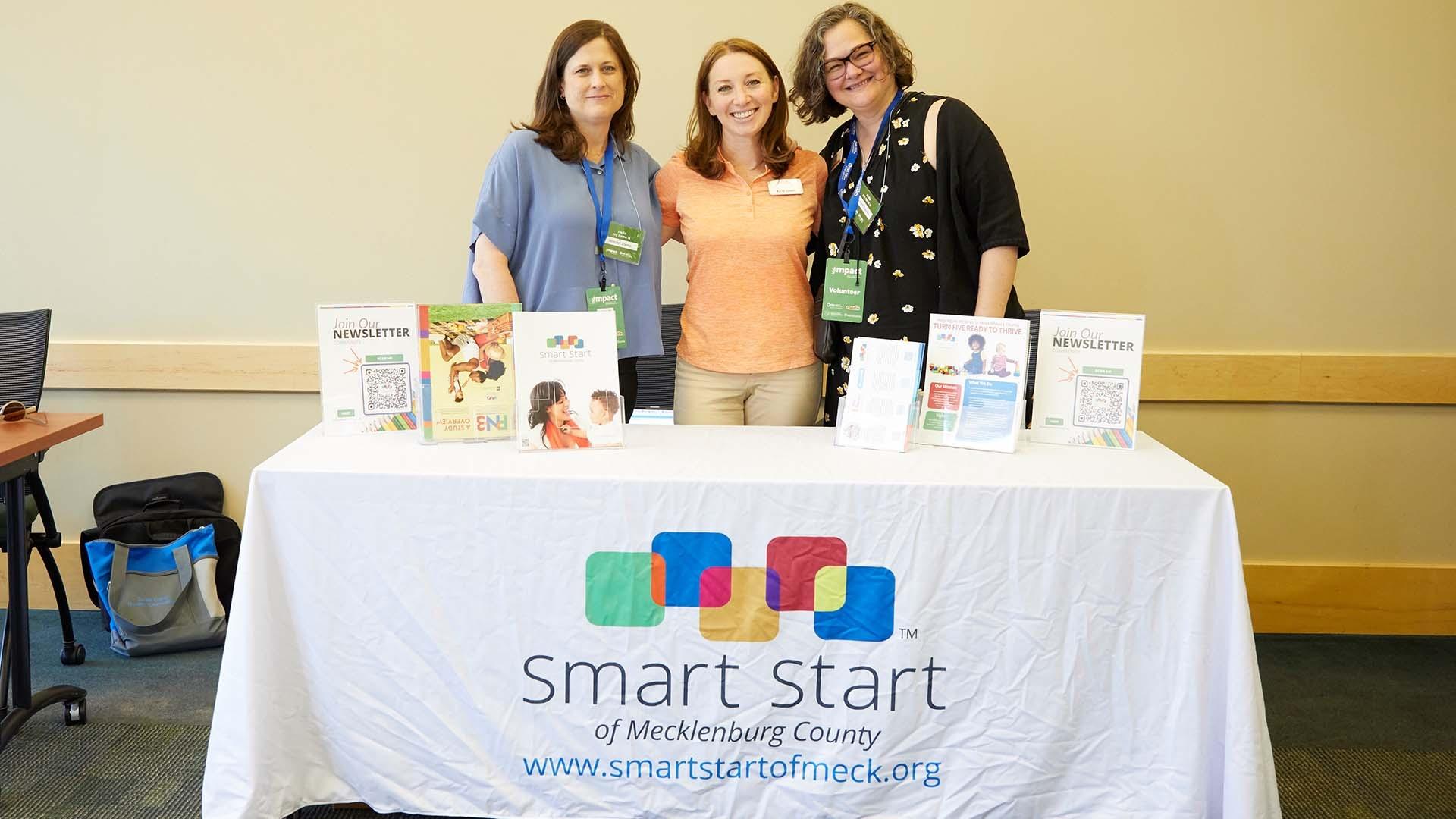 Our 2022 Keynote Speaker: Kelly Starling Lyons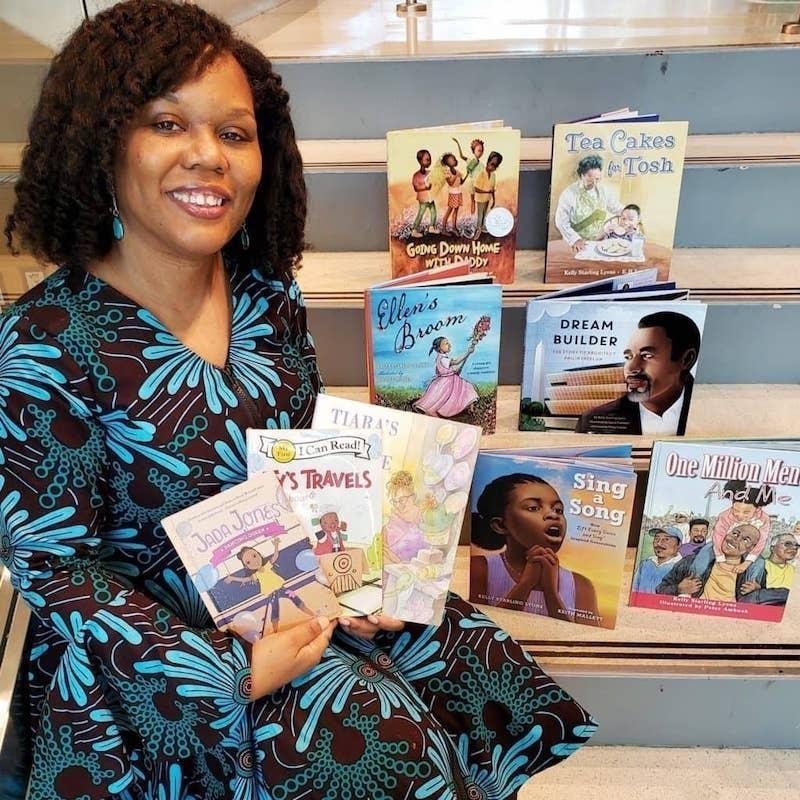 Kelly Starling Lyons is an award-winning children's book author, teaching artist and founding member of the Brown Bookshelf, which raises awareness of Black voices writing for young readers. Her mission is to center Black heroes, celebrate family, friendship and heritage. 

She has written more than 20 books for young readers. Among her acclaimed titles are Caldecott Honor winner Going Down Home with Daddy and Theodor Seuss Geisel Honor Award recipient Ty's Travels: Zip, Zoom.

Kelly lives in Raleigh and was named to Good Morning America's 2021 Inspiration List: Who's Making Black History.
2022 Featured Panel Discussion: Fred Rogers Productions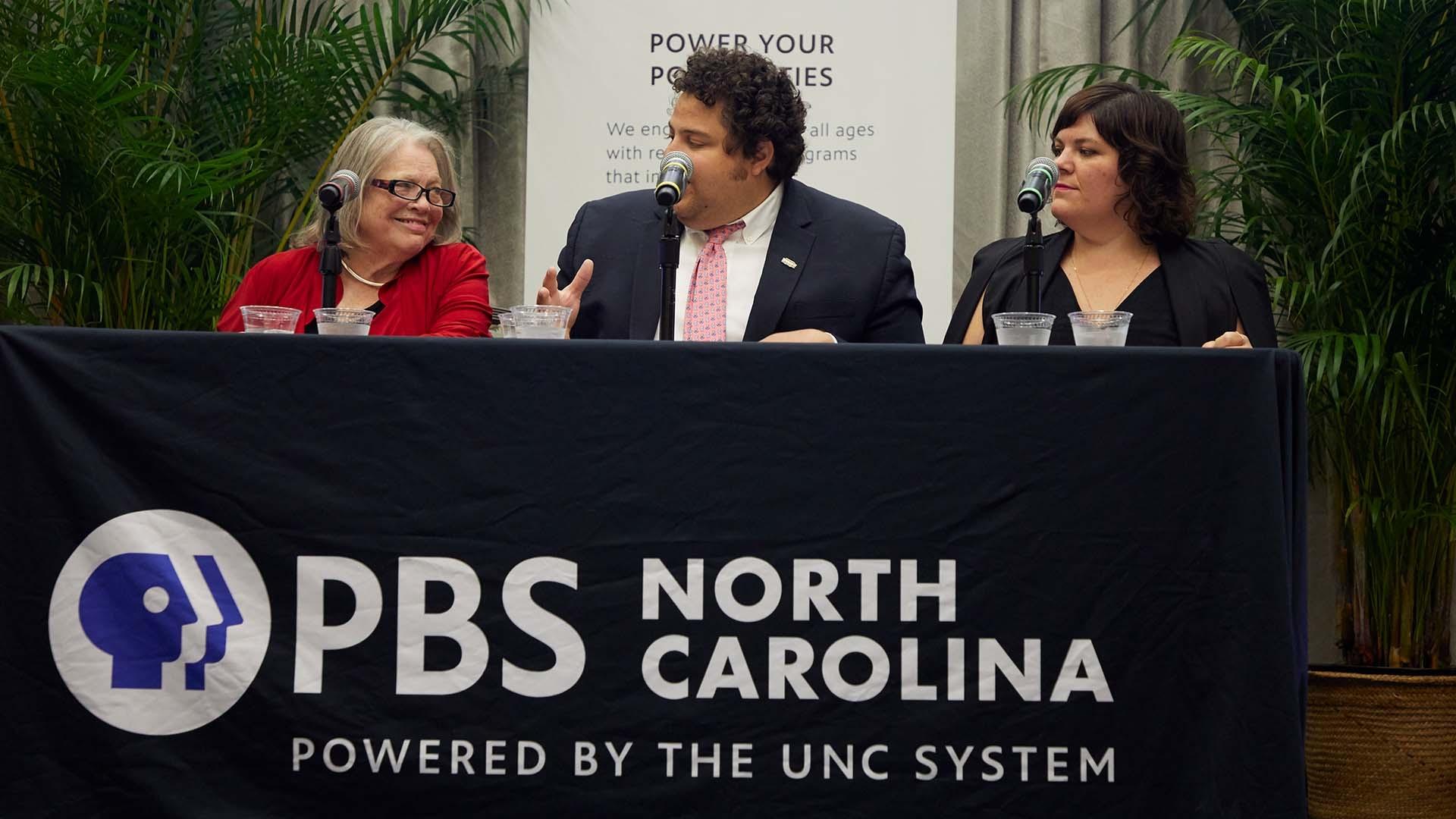 Roberta L. Schomburg, Ph.D, a child development advisor for Fred Rogers Productions, moderates a discussion on the ways in which the group's social-emotional focused series build upon one another to form a well-rounded curriculum to foster development and growth for children through the years.
Kristin DiQuollo
Supervising Producer, Donkey Hodie
As supervising producer of Donkey Hodie, Kristin DiQuollo provides leadership and creative vision to Fred Rogers Productions' newest preschool series, which is inspired by characters from Mister Rogers' Neighborhood. Prior to joining the company, she led the production of broadcast and digital content for the PBS KIDS series Cyberchase as executive producer and story editor at WNET New York, helping to spearhead its expansion on digital platforms, including strategies for accessibility as well as its evolution as a series focusing on math and environmental themes for 6–8-year-olds.
Olubunmi Mia Olufemi
Supervising Producer, Alma's Way
Olubunmi Mia Olufemi is supervising producer of Alma's Way, a PBS KIDS series created by Sonia Manzano ("Maria" of Sesame Street) and produced by Fred Rogers Productions. Olufemi started her career in children's television at WGBH (now known as GBH) Educational Foundation, where she worked on acclaimed children's properties including Arthur, Curious George, Martha Speaks and Design Squad Global. Most recently, she was the producer of Molly of Denali, the Peabody Award–winning PBS KIDS show.
Chris Loggins
Supervising Producer, Daniel Tiger's Neighborhood
Chris Loggins is supervising producer for Daniel Tiger's Neighborhood, overseeing all aspects of television production, working closely with partners on everything from scripting through final episode delivery and beyond, and directing live-action segments. An Emmy® Award–winning producer, he also serves as production manager for Peg + Cat and Odd Squad, which both air on PBS KIDS.
This event is made possible by the generosity of our partners:
North Carolina Department of Health and Human Services Division of Child Development and Early Education
North Carolina Department of Public Instruction
The William R. Kenan, Jr. Charitable Trust
The 2022 Impact Early Childhood Education Summit is made possible by Grant Number 90TP0056-03-00 from the Office of Child Care, Administration for Children and Families, U.S. Department of Health and Human Services. Its contents are solely the responsibility of the authors and do not necessarily represent the official views of the Office of Child Care, the Administration for Children and Families or the U.S. Department of Health and Human Services.