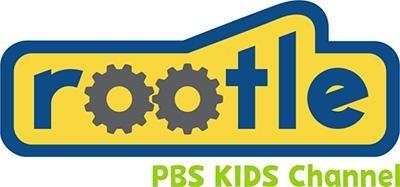 FOR IMMEDIATE & FREQUENT DISSEMINATION!
COME OUT FOR ROOTLE'S FREE BLOCK PARTY LIVE!
Saturday, November 9, at Southside High in Chocowinity
RESEARCH TRIANGLE PARK, NC, 11/1/2019 — Rootle, your 24/7 PBS KIDS Channel, moves from the screen to the street once again—with an exciting, new Block Party LIVE! This time, the Rootle team and Rootle Roadster make a stupendous stop Saturday, November 9, from 10 AM-2 PM, in Beaufort County at Southside High in Chocowinity. Join the Rootle team, and its rip-roaring Rootle Roadster full of fun things for fans of all ages, along with some of the most popular PBS KIDS stars from Daniel Tiger's Neighborhood, Let's Go Luna and Rootle's own book-loving marsupial mascot Read-a-roo!
Rootle's Block Party LIVE!
Saturday, November 9, 10 AM-2 PM
Southside High School
5700 NC Highway 33 East, Chocowinity 27817
This Event Is FREE & Open to All!
Rootle's Block Party LIVE!, coming Saturday, November 9, in Beaufort County, is a family-friendly event featuring exciting opportunities for playful learning. Enjoy this fantastic day of free, hands-on entertainment with a focus on music, along with sounds and stories from Myesia's Mini Band of Washington, Little Germinators and Story Time with local readers. You can also make your own musical instruments and play musical chairs! Plus, don't miss sliding and gliding on Rootle's super-smooth Sock Rink!
EARLY CHILDHOOD EDUCATORS & PARENT LEADERS—FREE DINNER, WORKSHOP & TABLET!
Additionally, UNC-TV Public Media North Carolina and its Rootle PBS KIDS Channel are hosting a PBS KIDS Playful Learning Series for early childhood educators and parent leaders. The event, The Root of the Solution: Early Acceleration with PBS Resources, features a workshop and complimentary dinner, Friday, November 8, from 5-8 PM, at the NC Estuarium, 223 E Water St, Washington. The training will include:
an introduction to free, high-quality educational resources available through PBS KIDS,
a demonstration of effective use of the Bright by Text educational text service and
a demonstration of use of standard aligned digital early learning resources available through PBS Learning Media
two-hour Contact Hour Credit (CHC) for Early Childhood Educators and Providers

Attendees will also receive a free PBS KIDS Playtime pad preloaded with educational games and activities. As seating is limited, interested early childhood educators and parent leaders are encouraged to register as soon as possible at unctv.org/playfullearning.
ABOUT ROOTLE
Rootle 24/7 PBS KIDS Channel provides quality children's programming from UNC-TV, PBS KIDS and other content providers. As part of North Carolina's 12-station, four channel public media network, Rootle offers families a haven for intentional, educational and entertaining viewing. Learn more about Rootle and discover its many resources online and join the conversation by liking us on the Rootle Facebook page and following us on Twitter and Instagram.
ABOUT UNC-TV PUBLIC MEDIA NORTH CAROLINA
On air, online and in person, UNC-TV Public Media North Carolina connects North Carolinians to each other, the world and endless possibilities. Through its unique partnership of public investment and private support, the statewide network includes engagement, digital-first social and online content delivery, and four over-the-air channels—UNC-TV PBS & More, the North Carolina Channel, Rootle 24/7 PBS KIDS and the Explorer Channel. For more, visit unctv.org.
—Rootle—
Contact: Rebekah Radisch, rradisch@unctv.org 919-549-7177