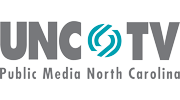 FOR IMMEDIATE RELEASE
BURROUGHS WELLCOME FUND AWARDS UNC-TV $40,500
Grant Will Enable Expansion of At-Home Learning Initiative To Benefit All North Carolina Children
RESEARCH TRIANGLE PARK, NC, 7/30/2020—UNC-TV Public Media North Carolina announced today that it has received a $40,500 grant from the Burroughs Wellcome Fund (BWF) to support production of informative, inspiring educational messages showcasing several Burroughs Wellcome Fund North Carolina Teachers of the Year for broadcast on UNC-TV's on-air and online channels. As the coronavirus closed schools across the state, UNC-TV and the North Carolina Department of Public Instruction partnered to strengthen and extend resources and services to families and caregivers. The initiative provides an effective, efficient way to reach across the state into communities with barriers to internet access during school closures.
"As a sponsor of the NC Teacher of the Year Program, the Burroughs Wellcome Fund looks forward to supporting UNC-TV and the North Carolina Department of Public Instruction's efforts to keep the state's students engaged and learning—particularly in this trying time," said Alfred Mays, director and chief strategist for Diversity and STEM Education at the Burroughs Wellcome Fund. "We are glad to be in a position to help elevate and celebrate the North Carolina teachers who represent the best in teaching and leadership throughout the state."
The BWF grant will enable UNC-TV to expand this initiative. UNC-TV is loaning home audio/visual kits to teachers and providing training to localize and effectively personalize content. NC Teachers of the Year will create hands-on learning activities, 50% of which will be STEM-related messages, to air on Rootle and online. With the BWF's support and integration with other teacher leader awards such as the BWF Career Award for Science and Math Teachers, these encouraging messages, high-quality interactive activities and familiar faces will more deeply engage and assure youth across the state.
"We are so grateful for this opportunity to expand upon this powerful effort," said Joy Potts, director of Children's Media & Education Services for UNC-TV. "The Burroughs Wellcome Fund award will allow us to build on the momentum created through our At-Home Learning Initiative to continue to reach North Carolina's children with educational enrichment through media and serve all young learners at home—regardless of broadband access."
When the COVID-19 pandemic shut down schools across North Carolina, parents and caregivers were faced with the daunting challenge of maintaining their children's education while at home. To serve the state's students, particularly those with limited or no internet access, the North Carolina Department of Public Instruction quickly formed an integral partnership with UNC-TV, recognizing its statewide reach, legacy of trust and quality, free educational resources.
Since March, UNC-TV has provided at-home learning solutions widely accessible to students, and their families or caretakers, through a dedicated educational programming block on the North Carolina Channel and streamed live on unctv.org. Students in grades four through 12 have access to a robust schedule of programs designed to complement their schools' existing virtual learning efforts. This free, curriculum-informed, over-the-air broadcast content features acclaimed PBS programs, including NOVA, Nature, American Experience, American Masters and more. Concurrently, for North Carolina's PreK-third grade children, Rootle, UNC-TV's 24/7 PBS KIDS channel, provides trusted educational programs in a safe haven.
While At-Home Learning resources help meet the appetite for quality educational programs, the connection between students and teachers was missing. Through NCDPI's suggestion, UNC-TV incorporated messages from the BWF Teachers of the Year throughout the learning day. These friendly faces help students feel safe, seen and more connected to their teachers and classmates.
"The Teachers of the Year video spots have been important to connect students with teachers, helping to provide that important social and emotional support," said Angie Mullennix, director of Innovation Strategy and Standards, Curriculum and Instruction for the NC Department of Public Instruction. "It is logical to continue this partnership and deepen the engagement by producing additional videos that showcase the Teachers of the Year doing what they do best—providing hands-on activities to teach and engage students."
About The Burroughs Wellcome Fund
The Burroughs Wellcome Fund (BWF) serves and strengthens society by nurturing a diverse group of leaders in biomedical sciences to improve human health through education and powering discovery in frontiers of greatest need. BWF's financial support is channeled primarily through competitive peer-reviewed award programs. BWF makes grants primarily to degree-granting institutions on behalf of individual researchers. To complement these competitive award programs, BWF also makes grants to nonprofit organizations conducting activities intended to improve the general environment for science. BWF believes that a diverse scientific workforce is essential to the process and advancement of research innovation, academic discovery, and public service. A Board of Directors comprising distinguished scientists and business leaders governs BWF. BWF was founded in 1955 as the corporate foundation of the pharmaceutical firm Burroughs Wellcome Company. In 1993, a generous gift from the Wellcome Trust in the United Kingdom, enabled BWF to become fully independent from the company, which was acquired by Glaxo in 1995. BWF has no affiliation with any corporation. To learn more, visit bwfund.org.
About UNC-TV Public Media North Carolina
As North Carolina's statewide PBS network serving the country's third-largest public media market, UNC-TV educates, informs, entertains and inspires its statewide audience on-air, online and in-person. Through its unique partnership of public investment and private support, the statewide network includes in-person engagement, digital-first social and online content delivery, and four over-the-air channels—UNC-TV PBS & More, the North Carolina Channel, Rootle 24/7 PBS Kids and the Explorer Channel. Its transformational events and content spark curiosity and wonder for all North Carolinians. Additionally, UNC-TV serves as the backbone for North Carolina's state's emergency services. Visit unctv.org and join the conversation at facebook.com/publicmediaNC, instagram.com/publicmediaNC and @publicmediaNC on Twitter.
CONTACT Rebekah Radisch, UNC-TV: rradisch@unctv.org 919-549-7177