PBS North Carolina and the NC Department of Public Instruction are partnering to support school-age children learning at home by providing free, curriculum-informed, over-the-air content that is widely accessible to students—especially those with limited or no internet access.
Each weekday, one block of programs on the North Carolina Channel will serve students sixth through twelfth grade, from 12 PM-5 PM (actual times may vary, please check the weekly schedule online here).
These educational program block is available on the North Carolina Channel, available statewide for free over-the-air, through cable providers and streamed online here.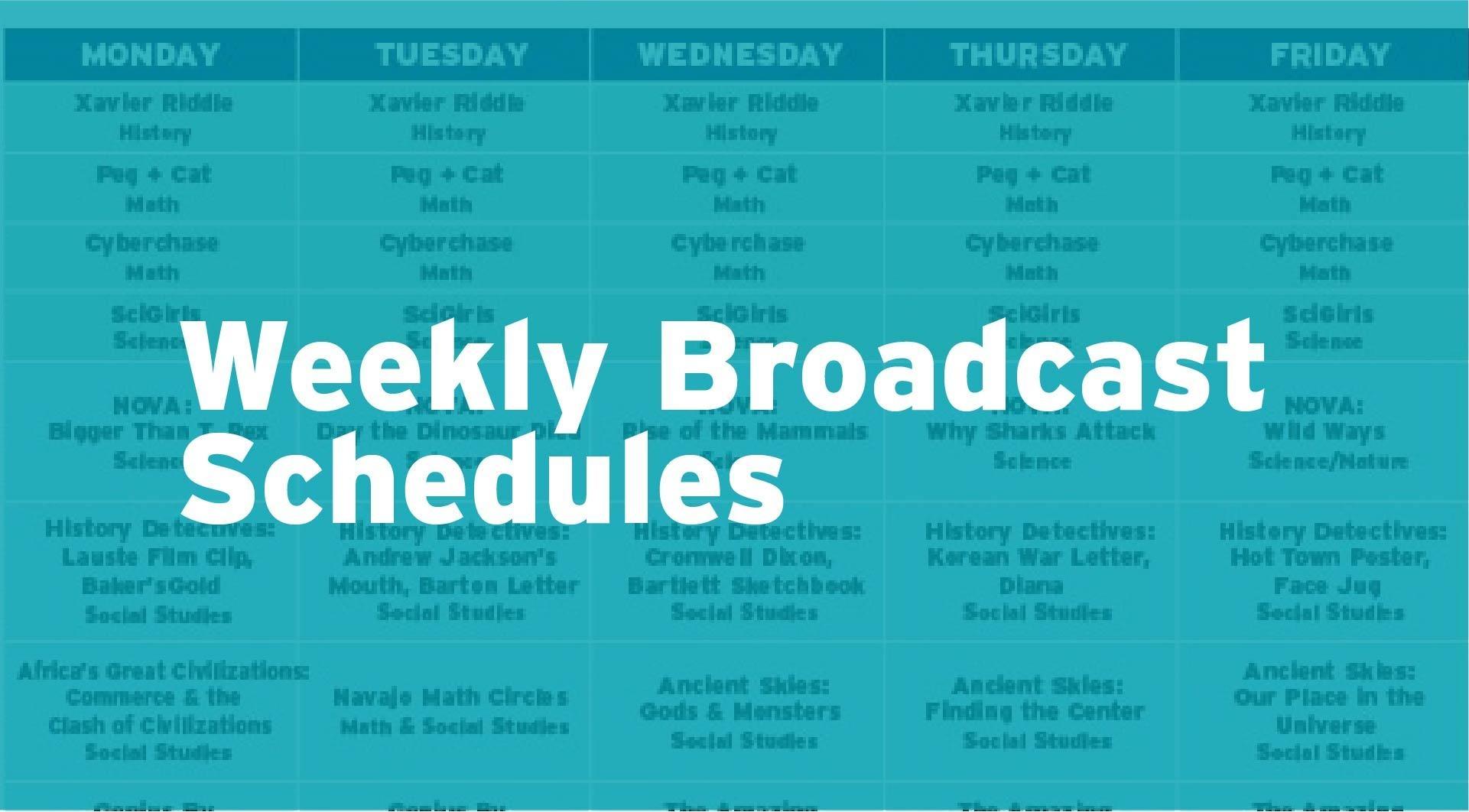 Check back each week to download the new schedules.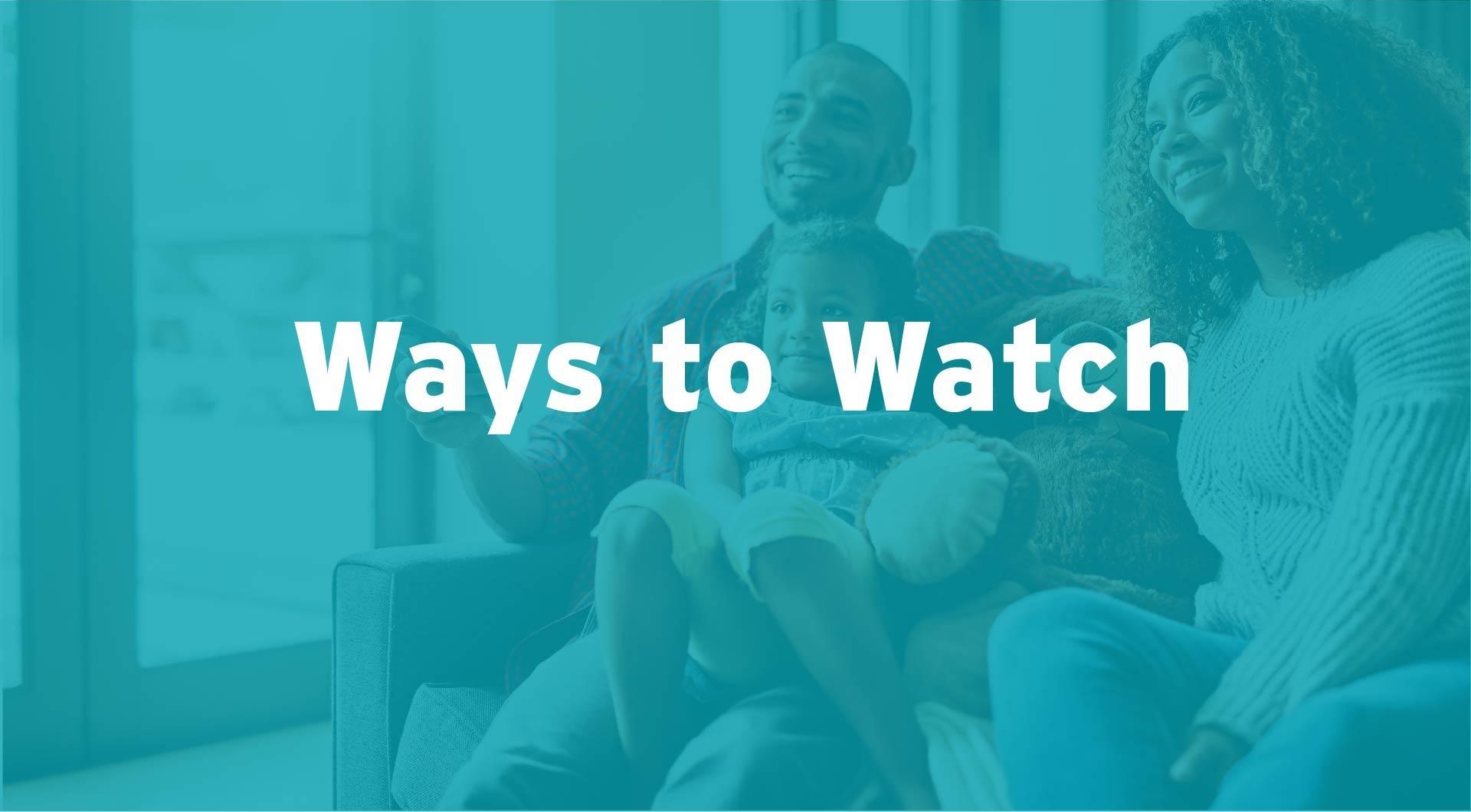 Watch PBS NC, Rootle 24/7 PBS KIDS Channel and the North Carolina Channel over the air for free. For more information about where to watch, please go here.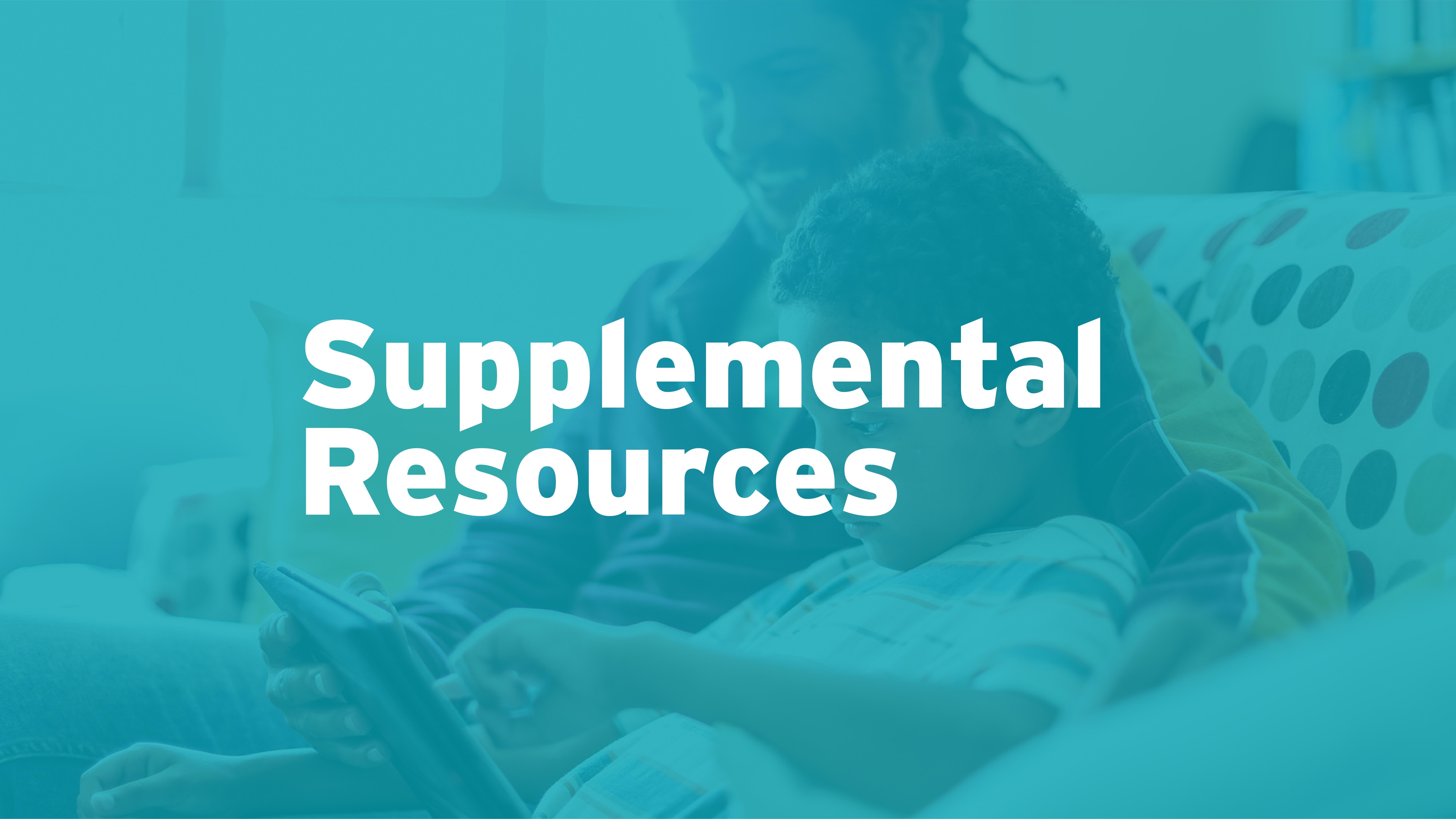 Supplement this week's curriculum-related programming with curated resources from NCDPI.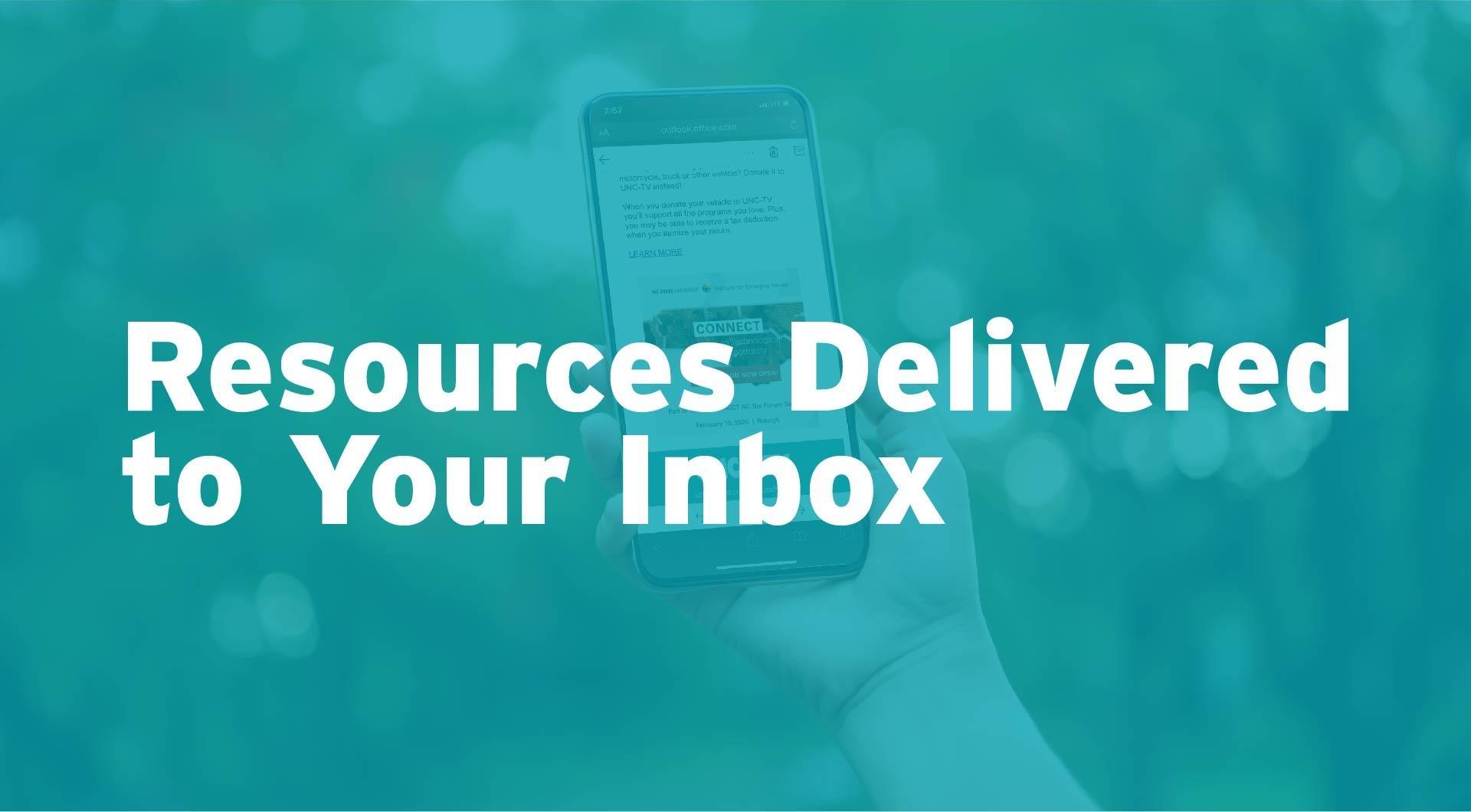 Sign up for our monthly Rootle eNewsletter to receive updates on At-Home Learning resources and schedules.
Take a look at our suggested At-Home Learning schedule for children in grades PreK-2nd Grade.
For students in sixth through twelfth grades, curriculum-informed programming is now available on the North Carolina Channel, Monday through Friday, from 12 PM to 5 PM (actual times may vary, please check the weekly schedule online here).
Quality educational programs from trusted PBS series, including NOVA and History Detectives, feature experts in their field (Henry Louis Gates Jr. and the late Stephen Hawking, for example). Timely, topical programs, from such award-winning PBS franchises as Masterpiece, American Masters, American Experience and more, explore such subject areas as American and British literature, science and nature, social studies and U.S. and world history. Students will enjoy this engaging instruction in such subjects as English and language arts, science, math and social studies.
Available Monday-Friday, 12 PM-5 PM
Program blocks include vetted, curriculum-informed programs such as NOVA, History Detectives, Africa's Great Civilizations, The Great War and more, covering a wide range of educational subjects including math, science, social studies, literature and history.
Ace At-Home Learning with Our Free Webinars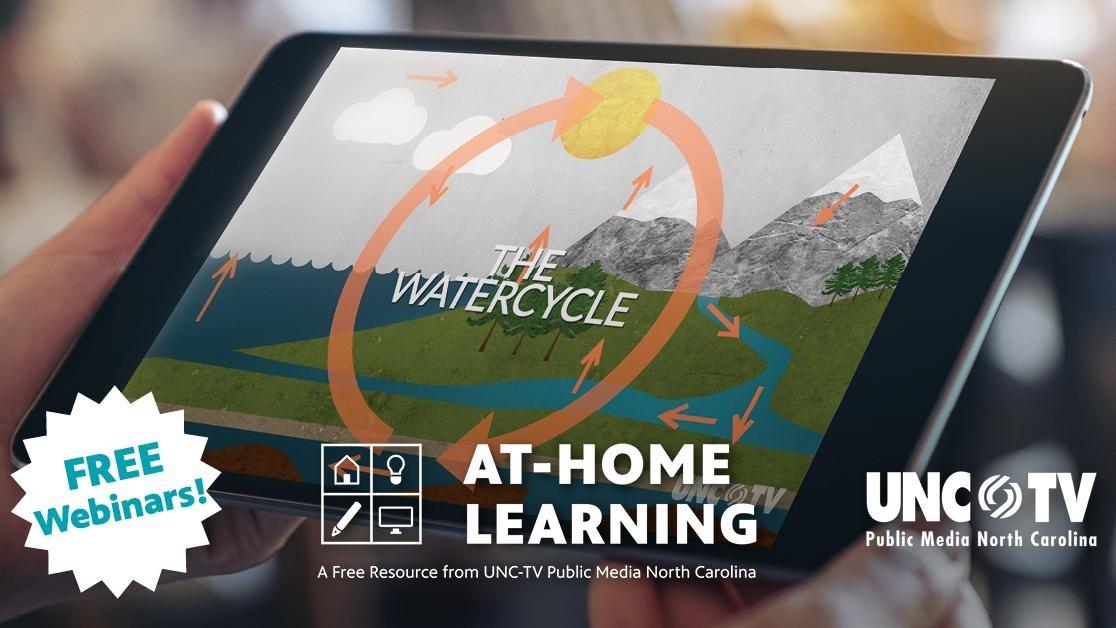 Hey parents and caregivers, get some help and reassurance! PBS North Carolina is hosting free webinars to support at-home learning with quality content from PBS KIDS and PBS LearningMedia.
AHL Webinar: Social-Emotional Learning
58:25
Published:
This session focuses on teaching our youngest learners how to manage their feelings!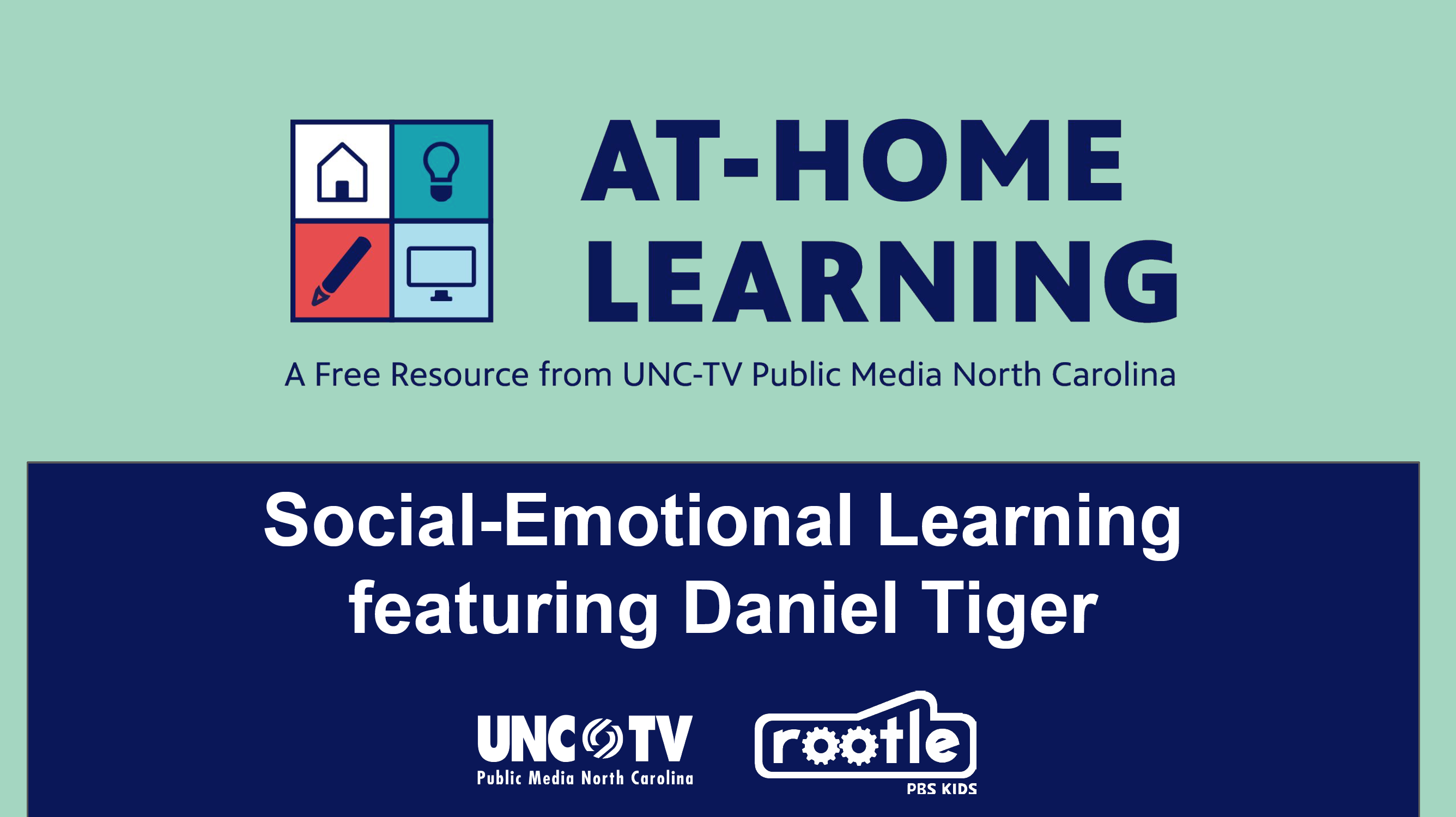 rootle
AHL Webinar: Social-Emotional Learning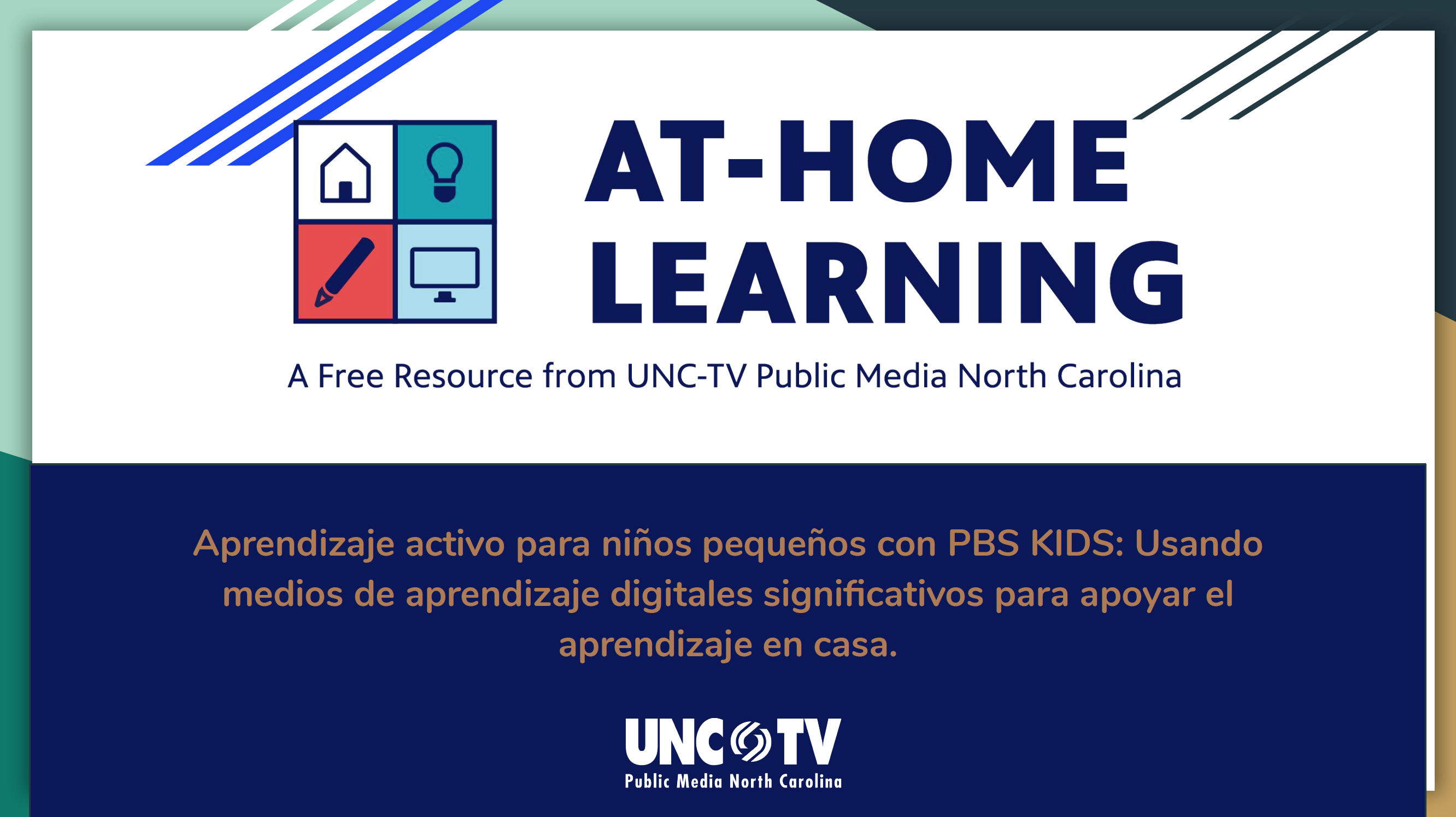 rootle
AHL Webinar: Active Learning with Littles in Spani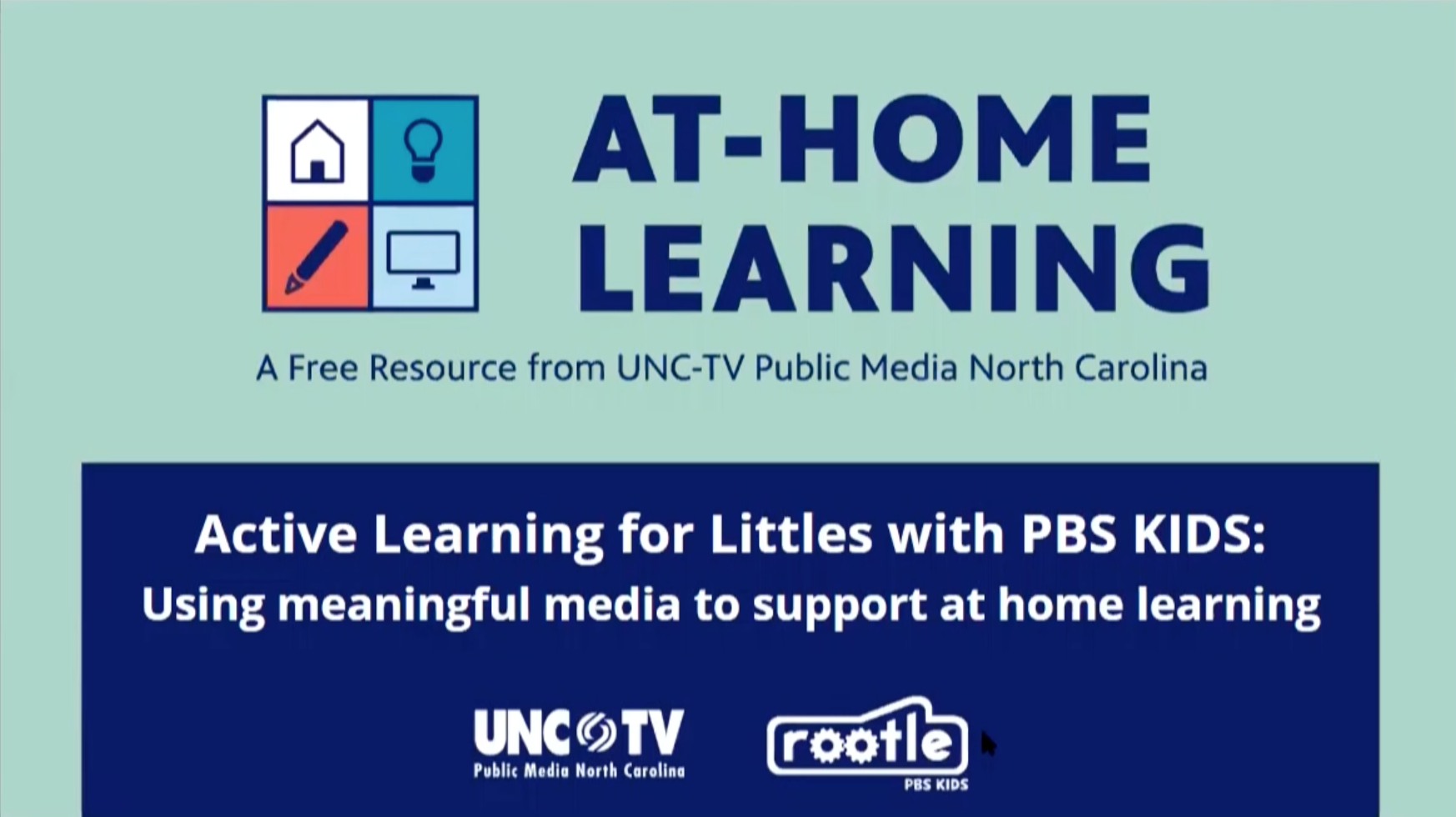 rootle
At-Home Learning Webinar: Active Learning with Lit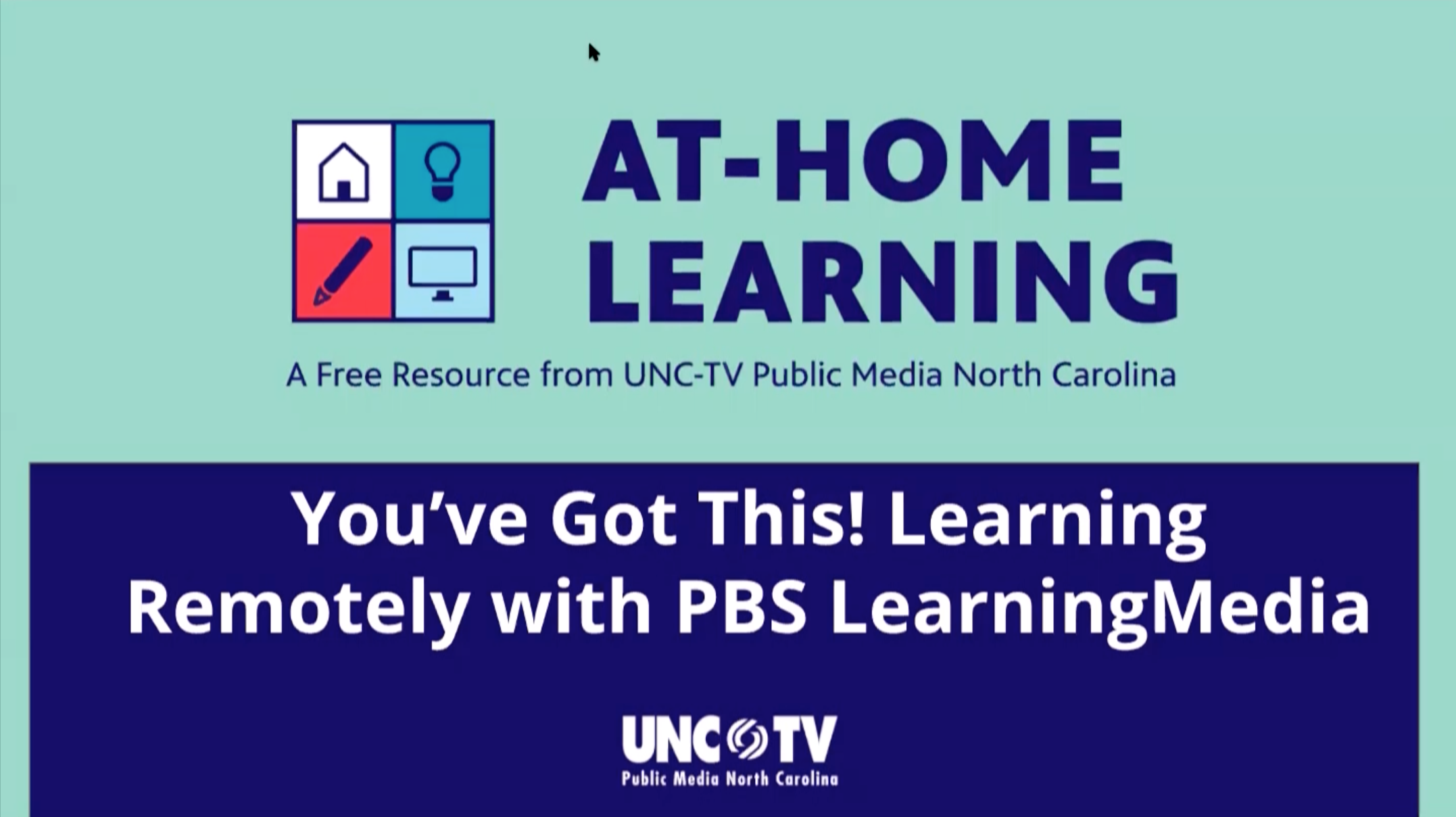 rootle
AHL Webinar: Remote Learning with PBS LearningMedi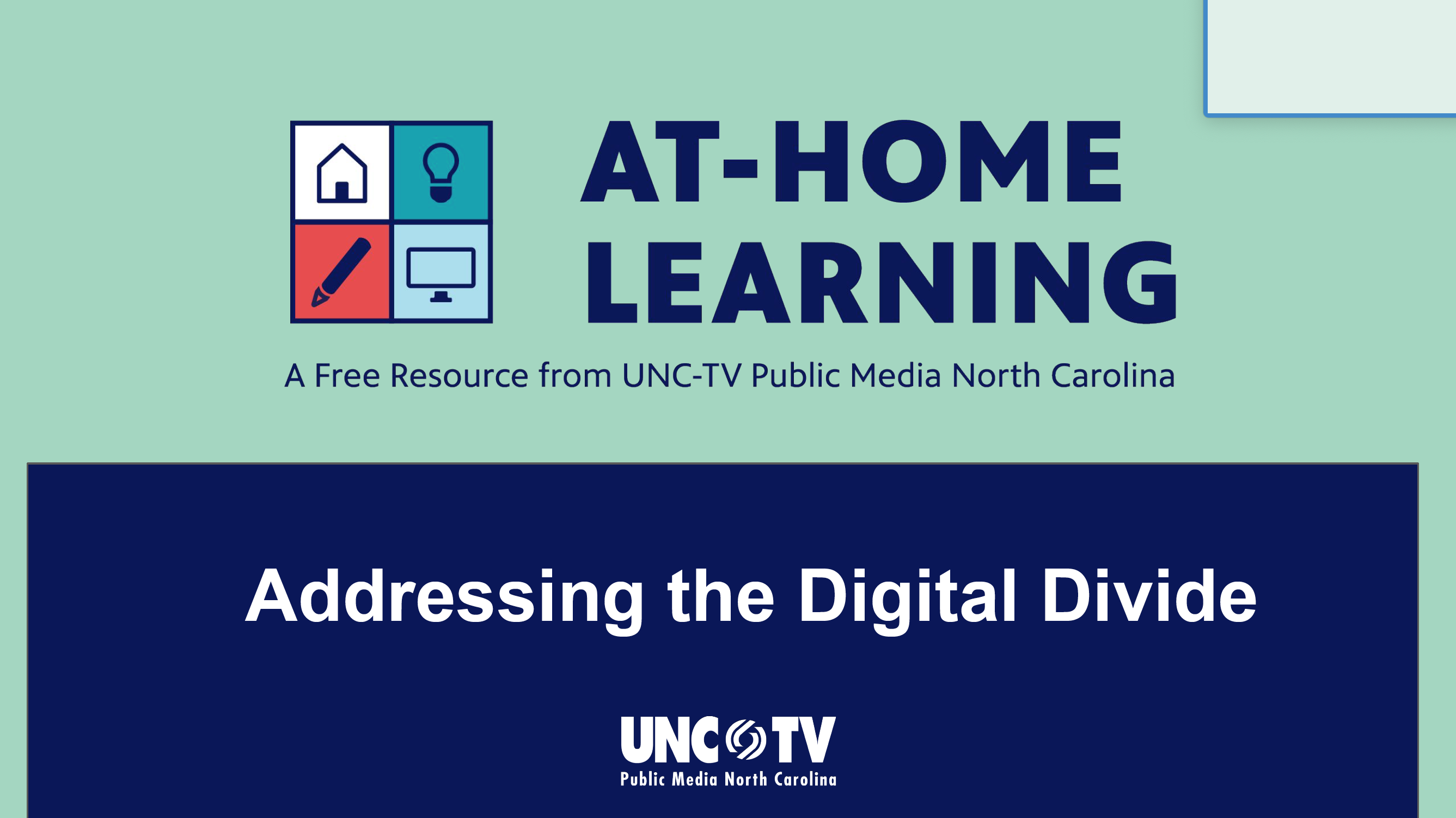 rootle
AHL Webinar: Addressing the Digital Divide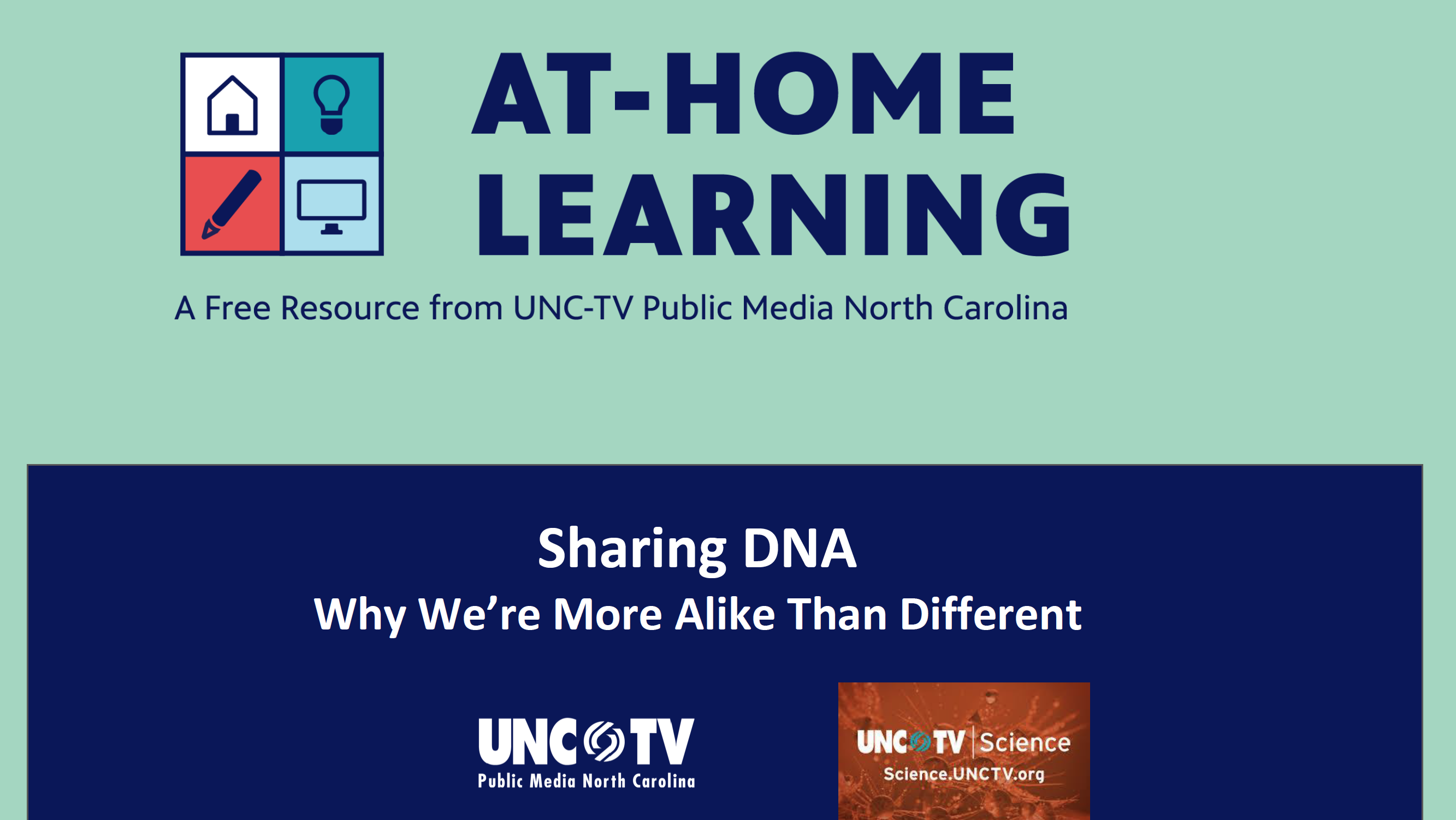 rootle
AHL Webinar: Sharing DNA (featuring UNC-TV Science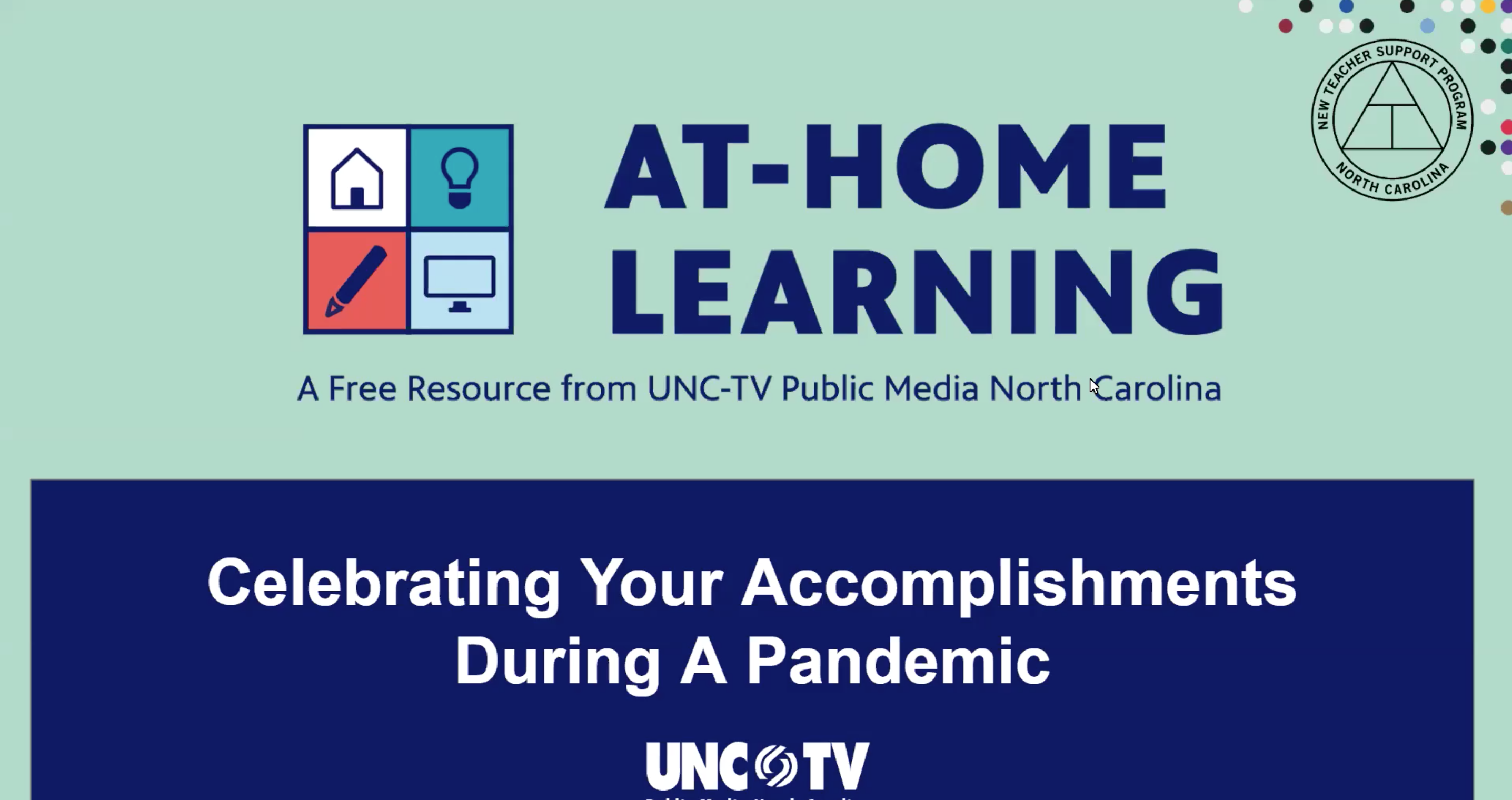 rootle
AHL Webinar: Celebrating Your Wins During a Pandem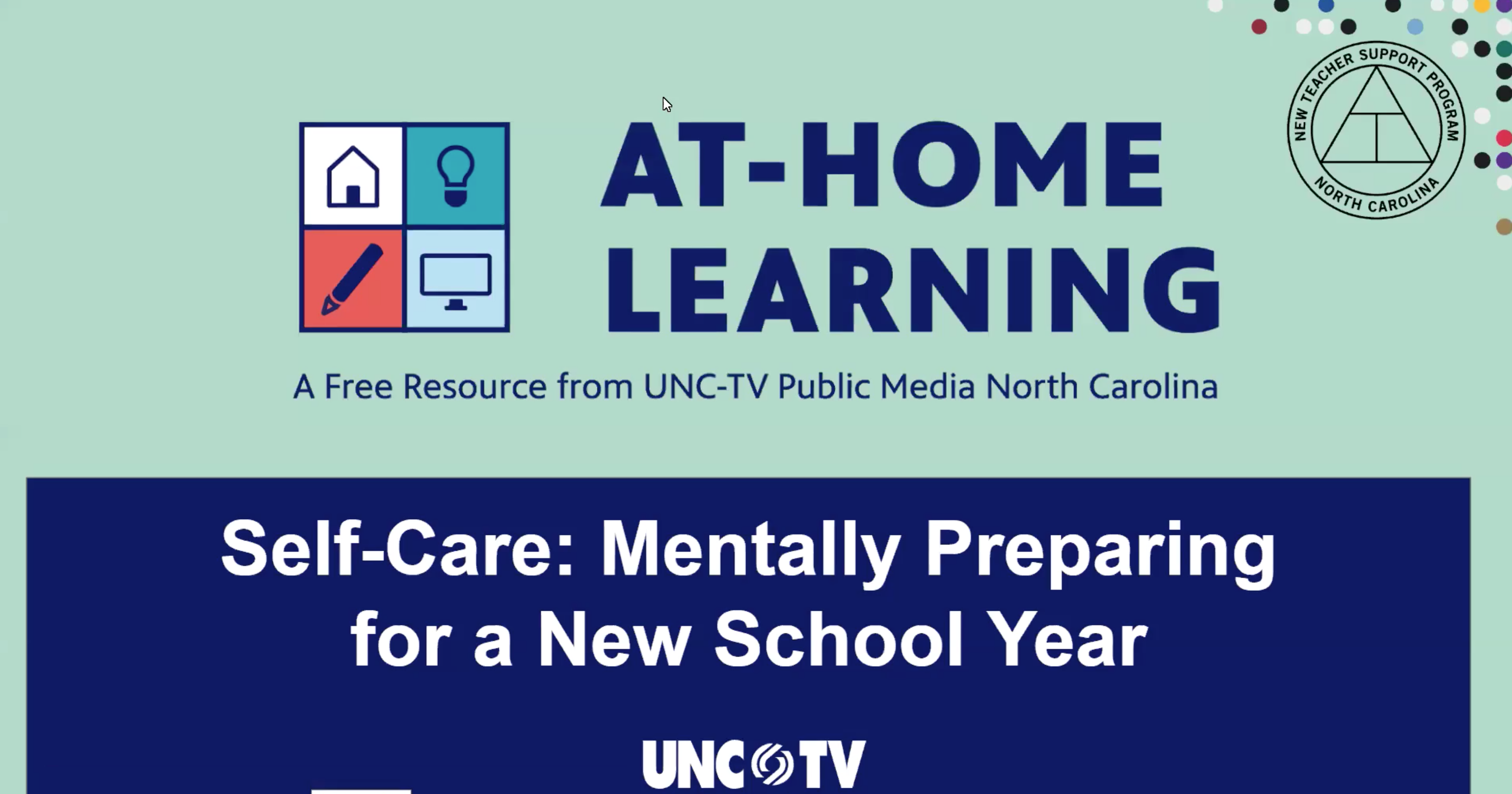 rootle
AHL Webinar: Self-Care (Preparing for a New School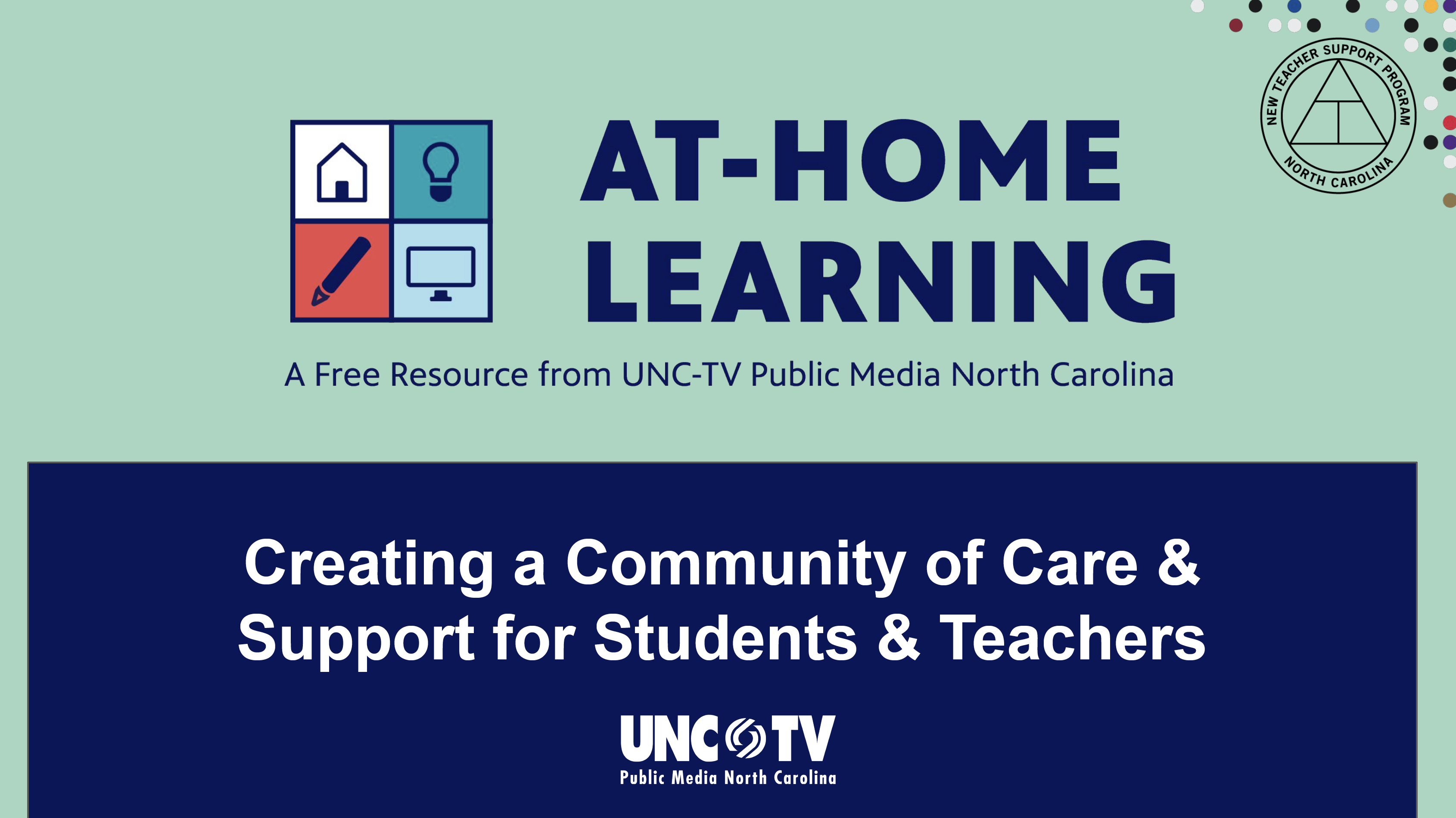 rootle
AHL Webinar: Creating a Community of Care & Su
At-Home Learning Resources
In addition to the televised and live-streamed program blocks, parents and educators are also able to access a variety of free, online resources to enhance at-home learning.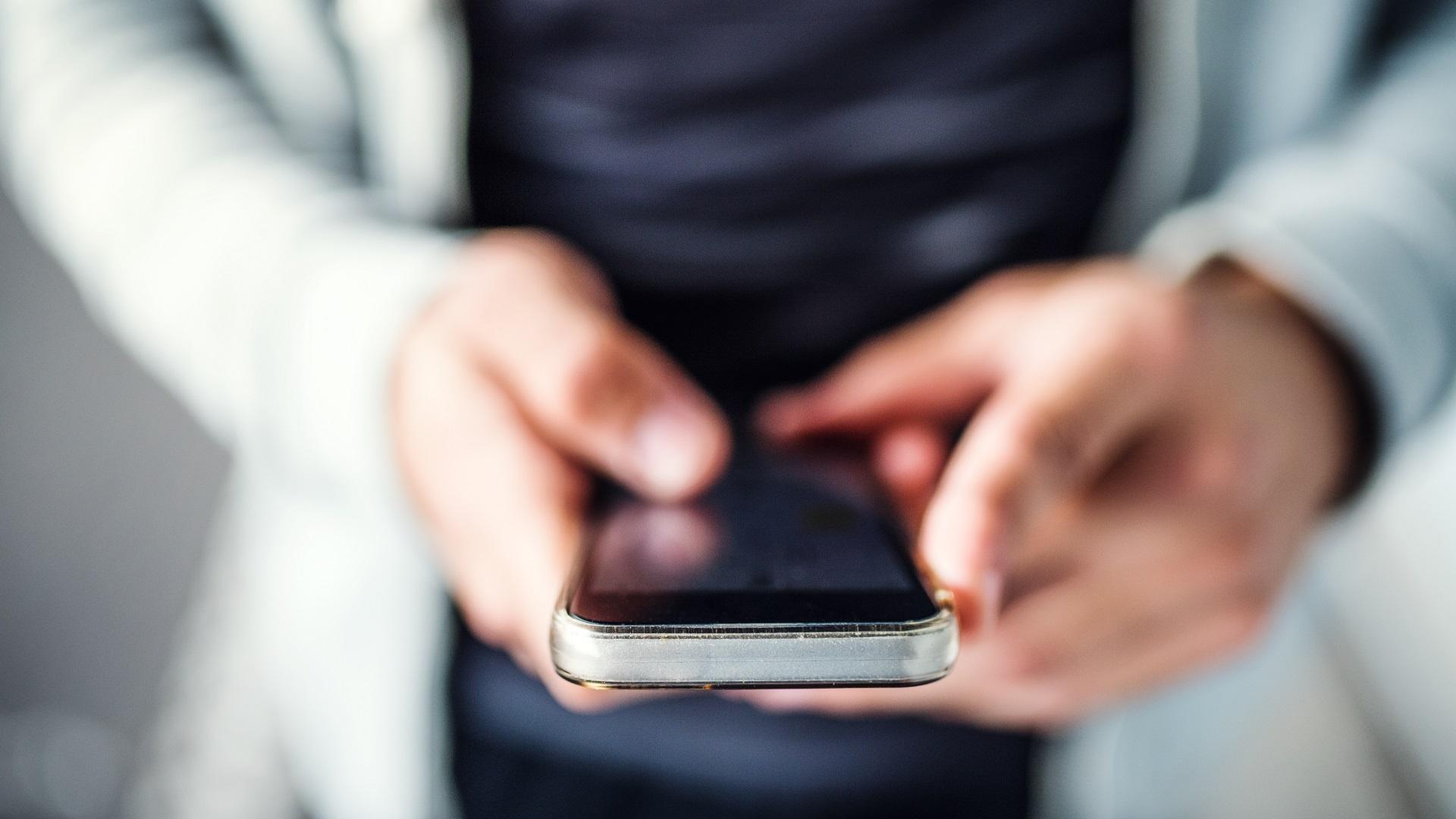 Get direct access to thousands of classroom-ready, curriculum-targeted digital resources, including videos and interactives, audio, documents and in-depth lesson plans, aligned to state and national standards. PBS LearningMedia also provides a collection of Spanish language resources.
Free, local messages keep parents and caregivers of children 8 years old and under informed and prepared. Text CONNECT to 274448 today!
Other helpful information can be found at the following pages: