Editor's Note
On October 19, 2022, the Frisco UFO was completely destroyed in a fire. No one was injured. While this beloved roadside attraction is no longer open to the public, its unique look and story will live on in the memories of countless visitors.
An Otherworldly Experience with Frisco's UFO
Originally sold as a kit in Playboy Magazine, the Futuro House located in Frisco, NC has gained a reputation for the other-worldly. The 60s-style structure has been moved around the Outer Banks near Hatteras serving different purposes including beach cottage, Girl Scout meeting house and hot dog stand. Now, the house sits in Frisco, where it's been transformed from Futuro House into Frisco UFO spaceship, attracting passersby and fans of the unique.
The Futuro House in Frisco, NC, also known as the Frisco UFO spaceship, raises questions like, why is it there? What possessed somebody to do this? And what makes him dress up like an alien? At least that's what owner Leroy Reynolds said, and he should know—he's the "alien."
Since 1996, Reynolds has been dressing up in his racing suit from his days as a race car driver and donning a bright green alien mask. He waits until visitors arrive, and then comes out of his spaceship to welcome them.
"It's the second most photographed thing in Dare County," said property owner James Bagwell of the Frisco UFO, "and the only other thing is the lighthouse itself."
Visitors from all around flock to the site of the "UFO." "I love that it's unique," said one younger visitor.
"Everybody that comes here, after they leave, they're smiling," said Reynolds.
The Futuro House has been down in the Outer Banks for over 50 years. "There's some kind of alien connection and it is a hoot—it just pulls people in," said Bagwell.
In addition to greeting visitors, Reynolds runs the UFO's current display. But he has further ambitions for the future of the Frisco UFO, and said he "wants to do something big with it." However, Reynolds and Bagwell may have to overcome an obstacle or two to get there.
"We would like to fix it back up to what it was and allow people to go back inside and just look at it. We're dickering with the county over that now," said Bagwell.
As for Reynolds, given the clearance needed from the county, he has something specific in mind for the Frisco UFO.
"I would like to turn it into a museum of the arts," he said. "When they stop here they'll say, 'Why?' And I'll say, 'Why not?'"
Whatever lies in store for the future of the Frisco UFO, for Reynolds, it symbolizes a greater legacy as it stands and poses a broader question.
"The other question is, do you believe? It has to do with believing in yourself, believing you can do this," said Reynolds. "You'll be a legacy if you're doing something and giving back to the community. That's kind of the alien thing."
Frisco UFO Photo Gallery
Property owner James Bagwell (left) and Futuro House owner Leroy Reynolds sit on the steps leading up to the Frisco UFO, greeting visitors.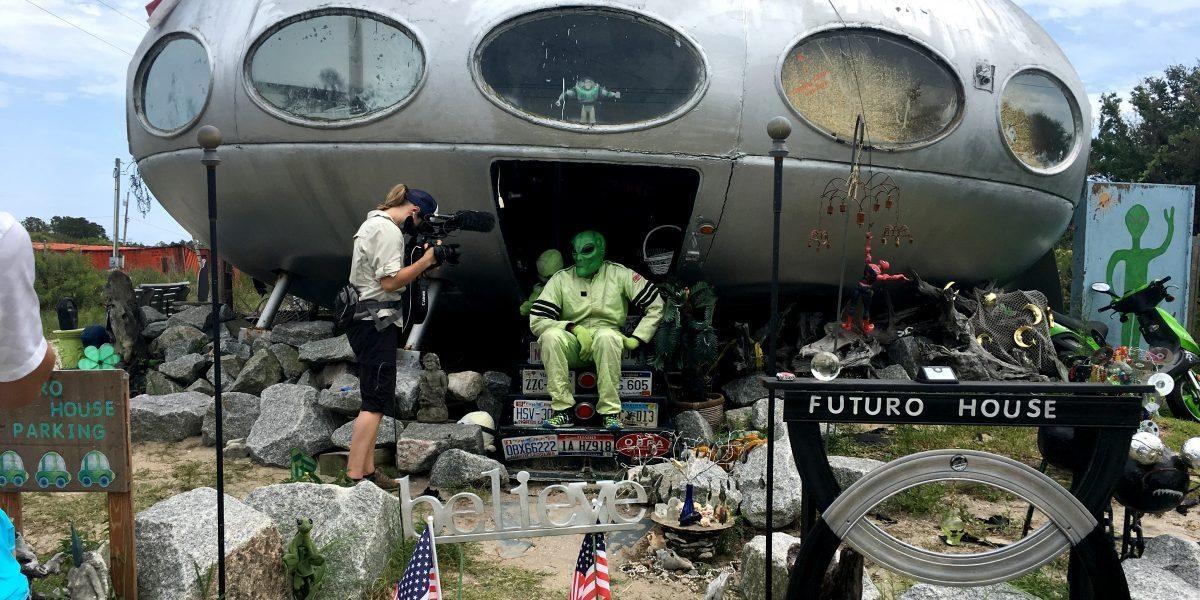 The Frisco UFO alien emerges from his ship. Owner Leroy Reynolds plays the role of alien, dressing in his old race car driving suit and lime green alien mask.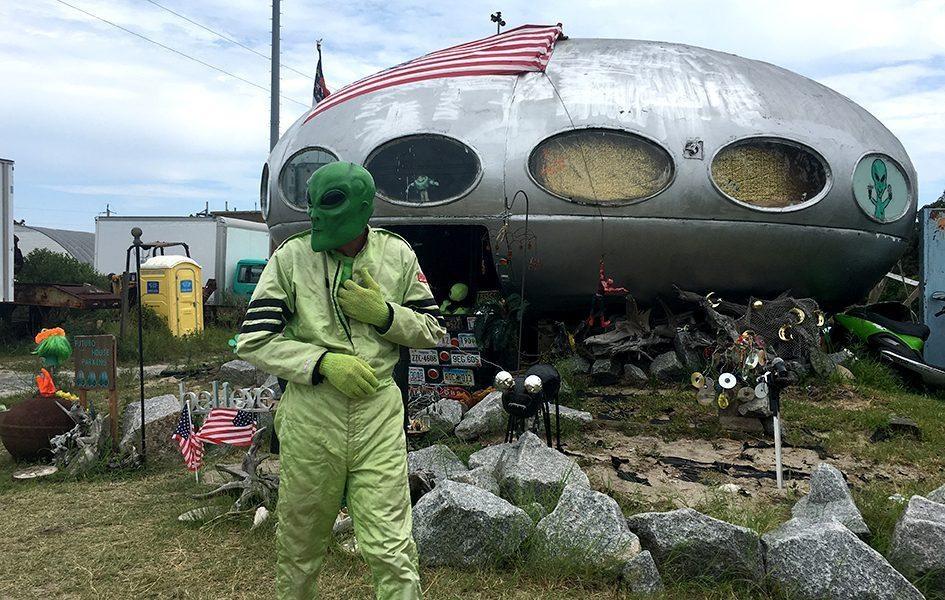 As the alien, Reynolds will talk to visitors. Children are particularly intrigued by this piece of outer space that seems to have descended right there in the Outer Banks.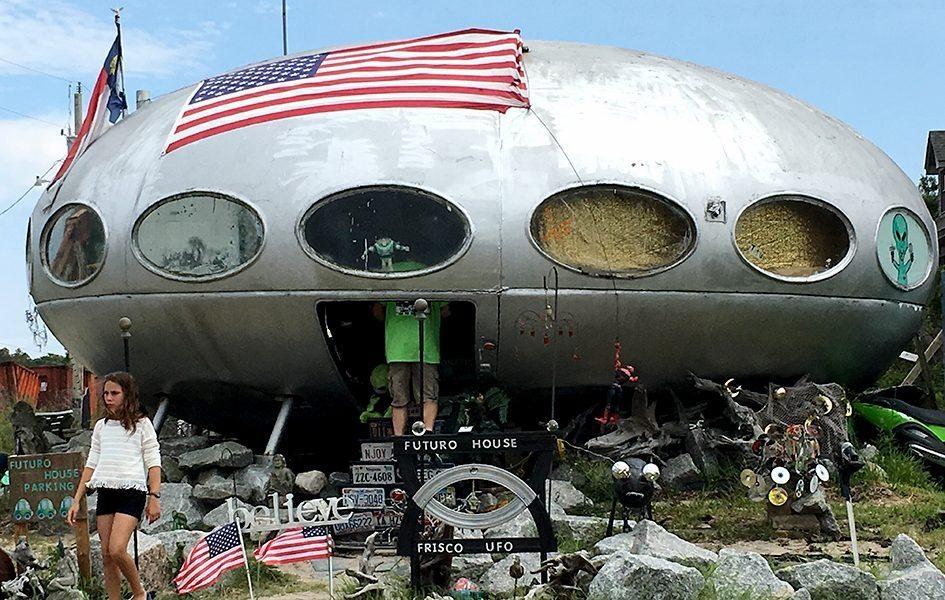 This 1960s Futuro House has been transplanted to Frisco, NC, and has since transformed into the Frisco UFO. Passers-by and fans of the unique come to take in the out of this world site, and maybe catch a glimpse of its resident alien.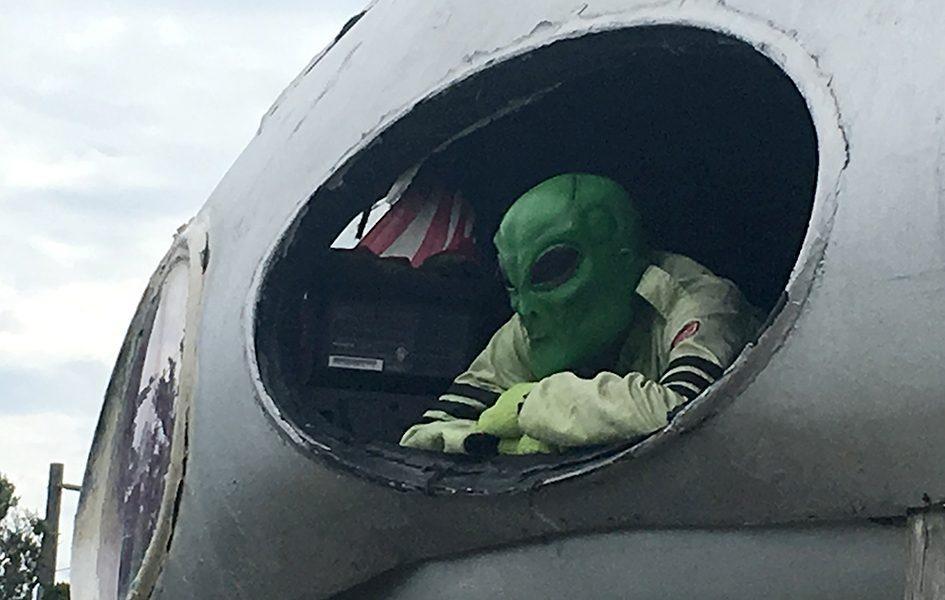 The Frisco UFO alien peers out of one of the windows that mark the entire perimeter of the Futuro House.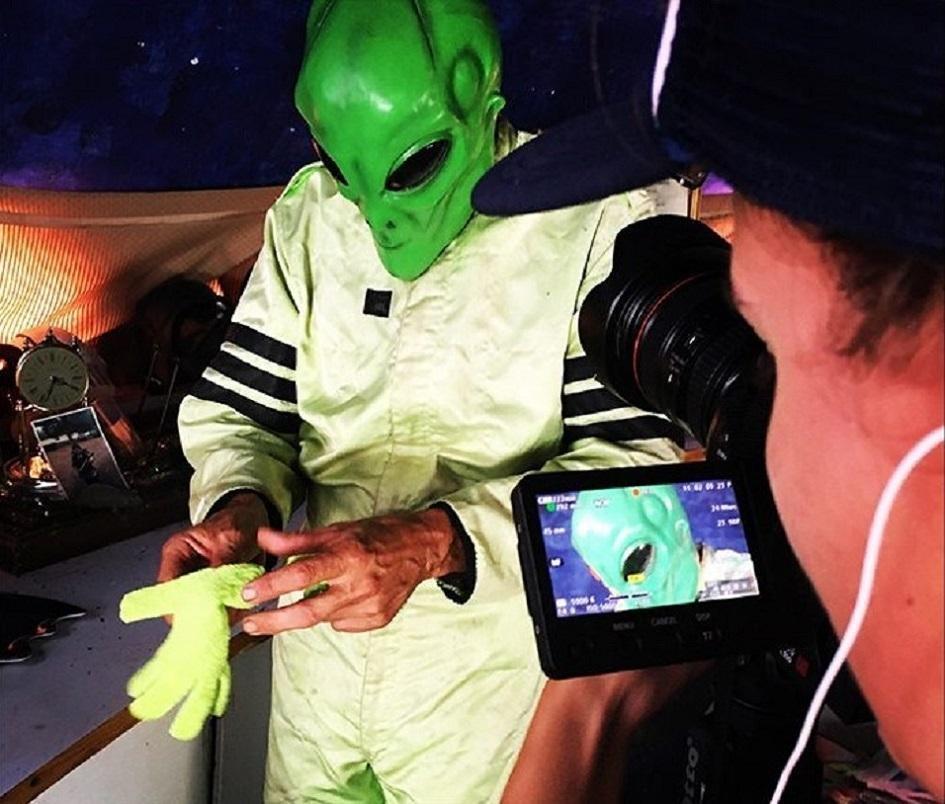 The My Home, NC camera gets a closer look at Reynolds as he dons his Frisco UFO alien outfit.
Frisco UFO
4:33
Published:
Visit the unique attraction that is the 2nd most photographed spot in Dare County.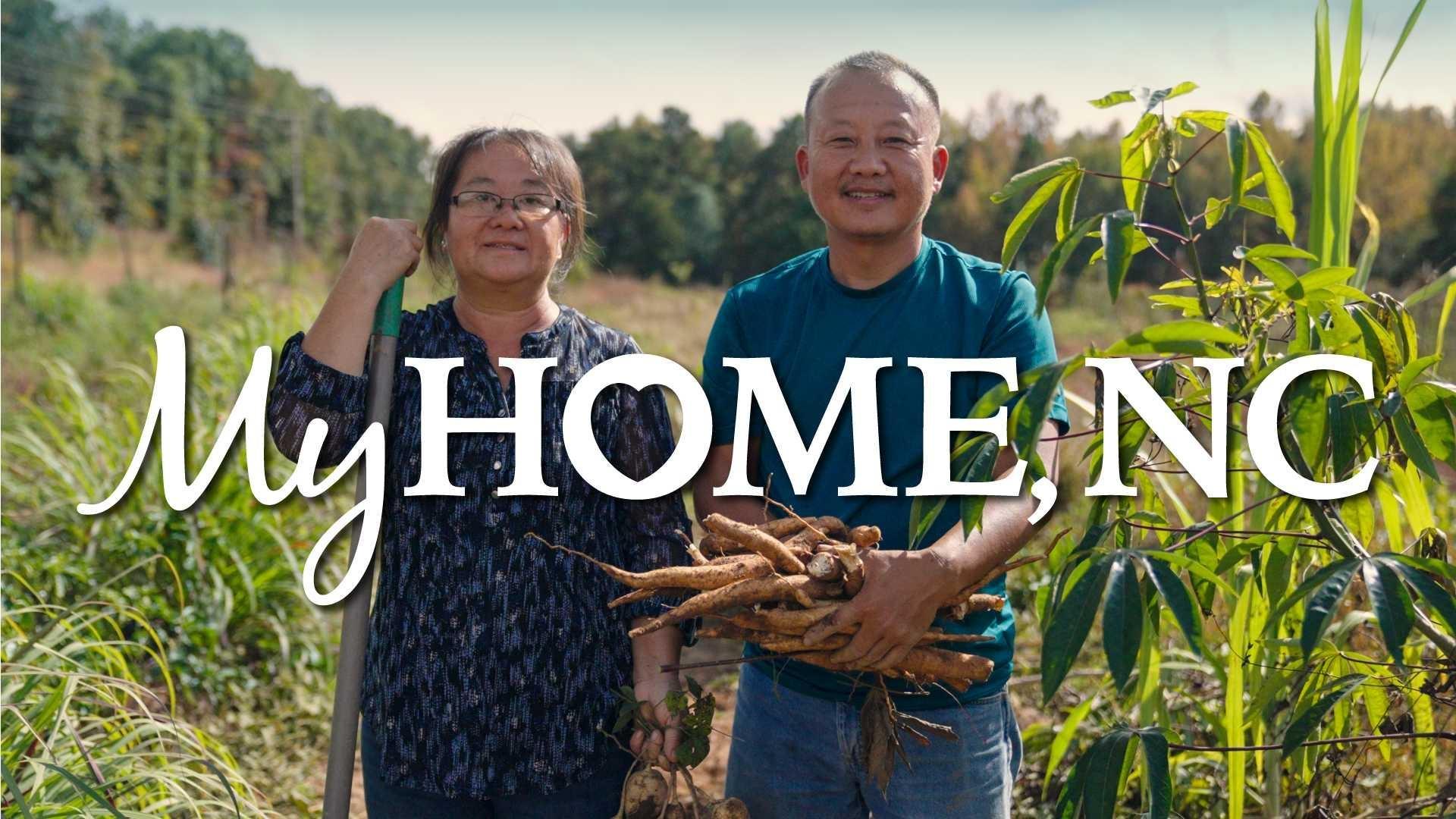 My Home, NC shares the heartwarming stories of the people, culture, food and music of our state. Hosted by Heather Burgiss, the show uncovers and celebrates the hidden gems and histories that make life in North Carolina so unique and enthralling.