3D Printed Sea Turtle Eggs Help Researchers Track Poachers
by
Published on
• Last modified on

Science & Nature
Scientists' Investigation on Turtle Black Market
3D printers are all the rage these days, building everything from custom mechanical parts to replacement human organs to… sea turtle eggs?
Biologists are using 3D printers to create fake "eggs" that serve as undercover agents in sea turtle nests. Sea turtles take a while to lay their clutches of around 100 eggs, so it's not difficult for biologists to slip one of these "eggs" into the nest.
Why make fake turtle eggs?
The printed sea turtle egg has a cutesy name, InvestEGGator, but a serious purpose: revealing illegal trade networks and understanding what is motivating people to poach turtle eggs. Biologist Helen Pheasey, from the University of Kent in the UK, and her team have been working with local conservation organization Paso Pacifico in Costa Rica, where endangered green and olive ridley sea turtles nest and poaching is common.
They deployed around a hundred of the fake eggs and each one contained a GPS transmitter set to connect with nearby cell towers hourly. Researchers followed the fake eggs using an app on a smart phone.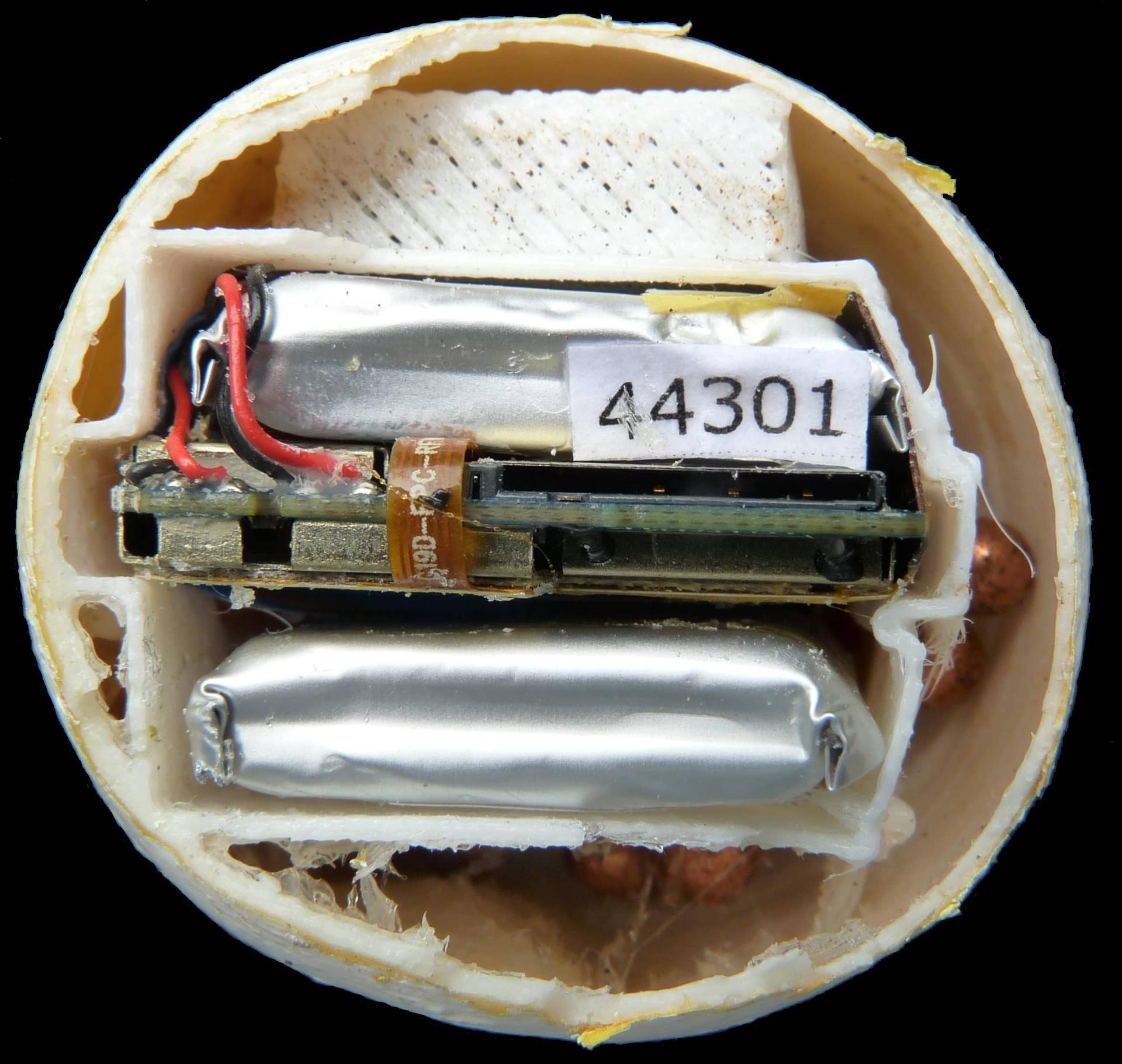 The InvestEGGators are made of a material called NinjaFlex which does a good job of simulating the texture of fake eggs, which is important since a majority of turtle nest poaching occurs at night and poachers need to be tricked by the feel of the egg in order to carry it away with the rest of the nest. For a finishing touch, Paso Pacifico teamed up with special effects make-up artist Lauren Wilde to paint the printed eggs so the look as real as possible. Once they're in a nest and covered with sand, it's almost impossible to tell the difference.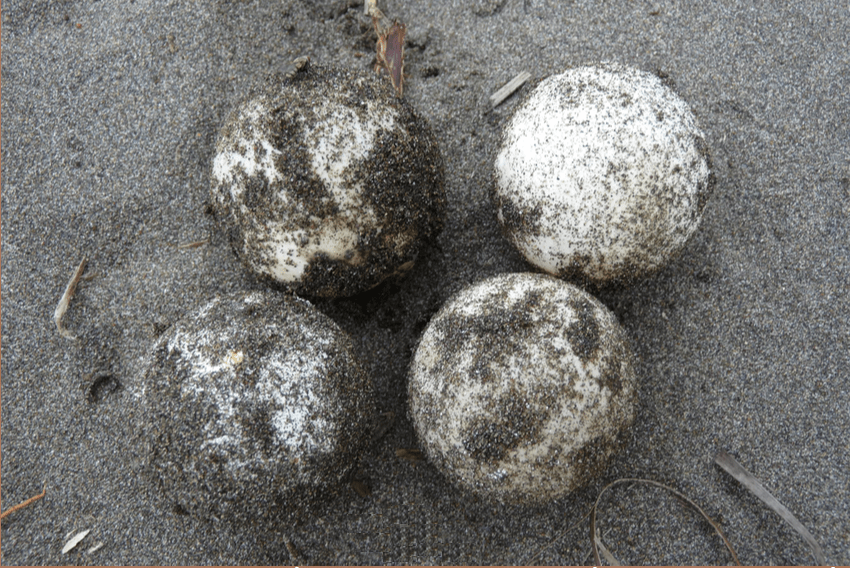 Study results show poached eggs stay local
A study published in Current Biology in October of this year shared their results: 25% of the nests with fake "eggs" in them were poached and the decoy eggs allowed tracking of five illegally removed clutches. Researchers hoped the tracked eggs would make it from the nest all the way through the supply chain undetected so they could see where eggs were being transported and sold, and they succeeded with one egg traveling over 80 miles through a supermarket loading bay to a residential property.
"Having that moment where the trade chain was complete....that was obviously a very big moment," said Pheasey, in an interview with Smithsonian Magazine.
The resulting data supported what Pheasey told Smithsonian Magazine they suspected based on anecdotal evidence: most egg poachers in the area are individuals and not part of an organized network. This helps conservationists decide on their next plan of action to reduce poaching.
"Knowing that a high proportion of eggs remain in the local area helps us target our conservation efforts," explained Pheasey in an interview with 3D Printing Industry. "We can now focus on raising awareness in the local communities and direct law enforcement to this local issue. It also means we know where the consumers are, which assists us in focusing demand reduction campaigns."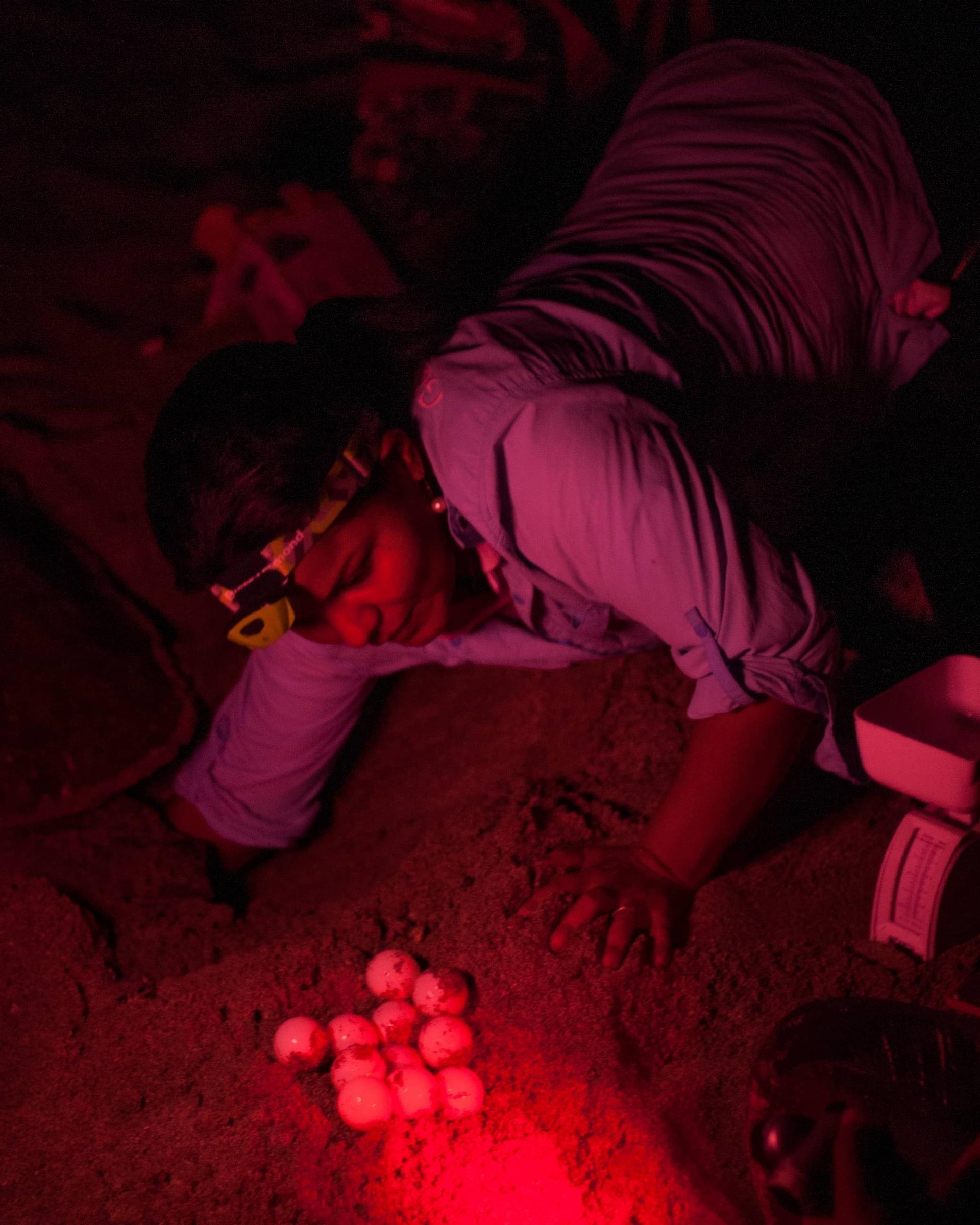 In an interview with iNews Dr Pheasey added: "As trafficking is a more serious crime, those handover points are far more valuable from a law enforcement perspective than catching someone taking a nest."
Kim Williams-Guillen, a scientist at Paso Pacifico, originally came up with the idea of creating fake turtle eggs as a way to track and stop their poaching. PBS News Hour interviewed Williams-Guillen in 2018 about the origins of this tech. Hear more from her and Helen Pheasey below and see an InvestEGGator get deployed into a nest!
PBS NewsHour
Cracking down on poaching with 3D-printed fake turtle eggs
One of the world's most endangered species, the sea turtle, is under threat from human encroachment and poaching. But a conservation biologist has developed a strategy that could help save them. By placing 3D-printed eggs with GPS trackers in nesting grounds, poachers who scoop up decoys unwittingly provide information for conservationists and law enforcement. John Yang reports, January 17, 2018.