Explore PBS NC Films & Shows for Native American Heritage Month
Throughout November, PBS North Carolina celebrates Native American Heritage Month with new film premieres and returning favorite programs. Learn more about history, culture, the modern veteran experience of Native American service members and more. Select programs are featured below and more shows are available in our TV Schedule listings.
Independent Lens | Home From School: The Children of Carlisle
"Kill the Indian in him, and save the man." This was the guiding principle that removed thousands of Native American children and placed them in Indian boarding schools. Among the many who died at Carlisle Indian Industrial School were three Northern Arapaho boys. Now, more than a century later, tribal members journey from Wyoming to Pennsylvania to help them finally come home.
Home From School: The Children of Carlisle is streaming now online and on the PBS Video app.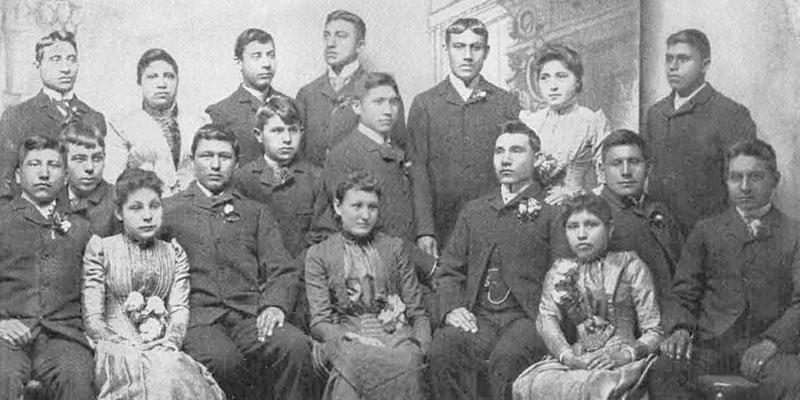 Antiques Roadshow
By the late 1800s, forced assimilation — in the form of compulsory boarding schools — had become another tool the U.S. government used to address what mainstream America considered the "Indian problem."
American Veteran | The Return
Hollywood war stories mostly end with the hero's return. In reality, the road back to civilian life is less certain. For some, there were ticker-tape parades; for others, protests, anger and silence. Some veterans return home full of confidence, while others think, "What am I going to do now?" Hosted by actor Wes Studi, Vietnam War Veteran (National Guard) and Native American (Cherokee) activist.
American Veteran is streaming now online and on the PBS Video app.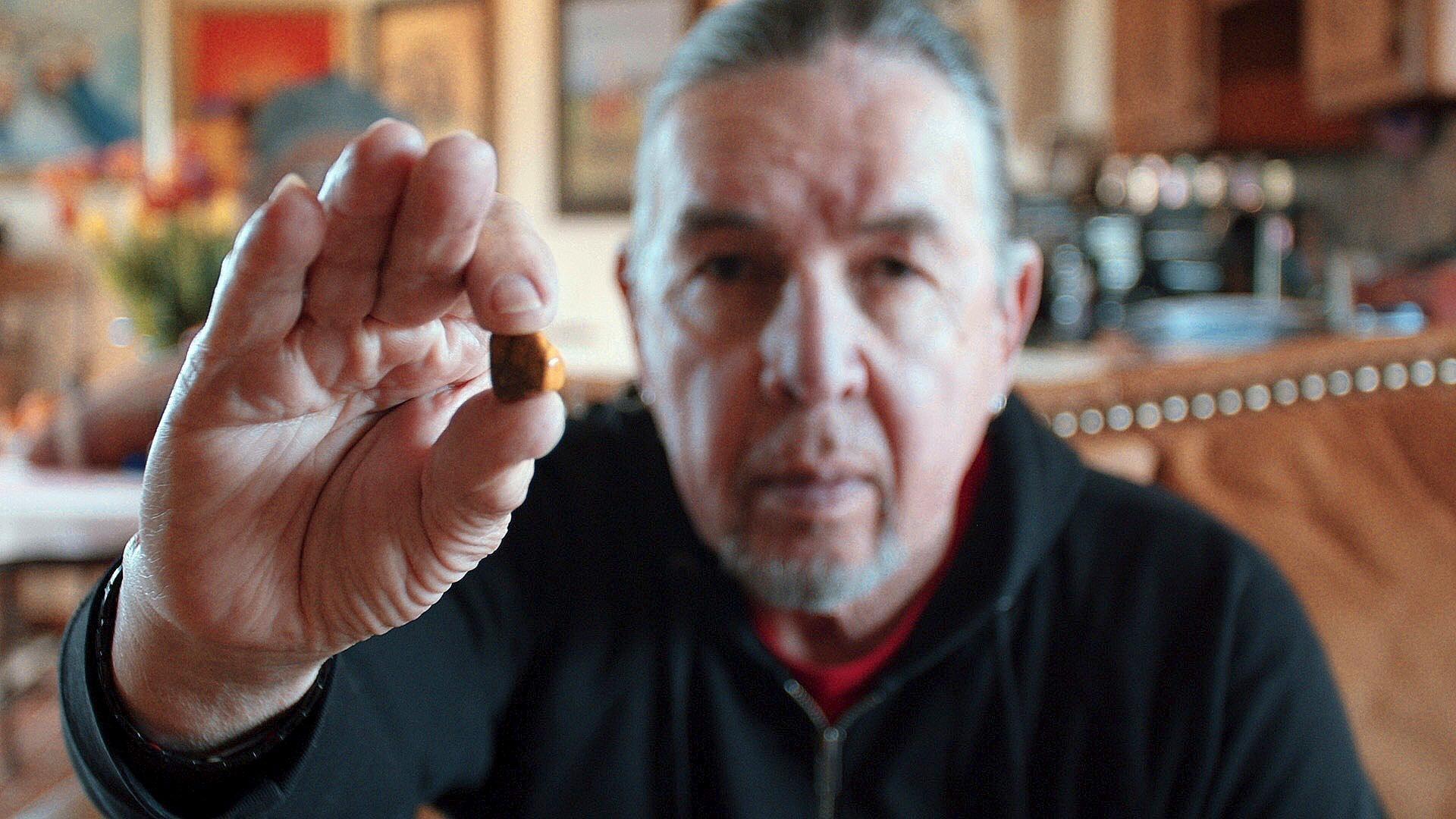 American Veteran: Keep It Close
Harvey Pratt is a member of the Cheyenne, Arapaho and Sioux Tribes, who served in the Marines during the Vietnam War. Lessons from his elders, such as putting a pebble in his mouth to help stave off thirst, helped him thrive and look after his fellow soldiers in Vietnam. These teachings benefited him throughout his successful career in law enforcement, giving him strength and support.
The Innovators: The Transformative Power of NC's Historically Black & American Indian Universities
The Innovators celebrates stories of impact at North Carolina's Historically Minority-Serving Institutions. Situated in a community that is 40% American Indian, UNC Pembroke is NC's only Historically American Indian University. The university offers unique pathways for students to enhance the lives of their neighbors through advancements in health care, agri-business and agricultural sciences and Alzheimer's/Traumatic Brain Injury research.
Learn more about UNC Pembroke's mobile clinics meeting local needs and giving students "real world" experience in The Clinic on Wheels: Meeting Local Health Care Challenges.
American Masters | N. Scott Momaday: Words From a Bear
Delve into the enigmatic life and mind of the Pulitzer Prize-winning author and poet N. Scott Momaday, best known for "House Made of Dawn" and a formative voice of the Native American Renaissance in art and literature.
N. Scott Momaday: Words From a Bearis streaming now through 12/5 on the free PBS Video app.
The Warrior Tradition
Telling the astonishing, heartbreaking, inspiring and largely-untold story of Native Americans in the United States military. Why would Indian men and women put their lives on the line for the very government that took their homelands? The film relates the stories of Native American warriors from their own points of view – stories of service and pain, of courage and fear.
The Warrior Tradition is streaming now on the free PBS Video app.
PBS NC Passport Exclusives
PBS NC Passport is your member benefit that provides you with extended access to exclusive PBS shows and films.
Independent Lens | Dawnland
Dawnland reveals the untold story of Indigenous child removal in the United States through the first government-endorsed truth and reconciliation commission in the nation, tasked with investigating the devastating impact of Maine's child welfare practices on Native American communities.
Dawnlandis streaming now through 12/21 only with PBS NC Passport.
Native America
Native America explores the world created by America's First Peoples. The four part series reaches back 15,000 years to reveal massive cities aligned to the stars, unique systems of science and spirituality, and 100 million people connected by social networks spanning two continents.
Native America is streaming now only with PBS NC Passport.
From Caves to Cosmos
Combine ancient wisdom and modern science to answer a 15,000-year-old question: who were America's First Peoples? The answer hides in Amazonian cave paintings, Mexican burial chambers, New Mexico's Chaco Canyon and waves off California's coast.
Watch Now with PBS NC Passport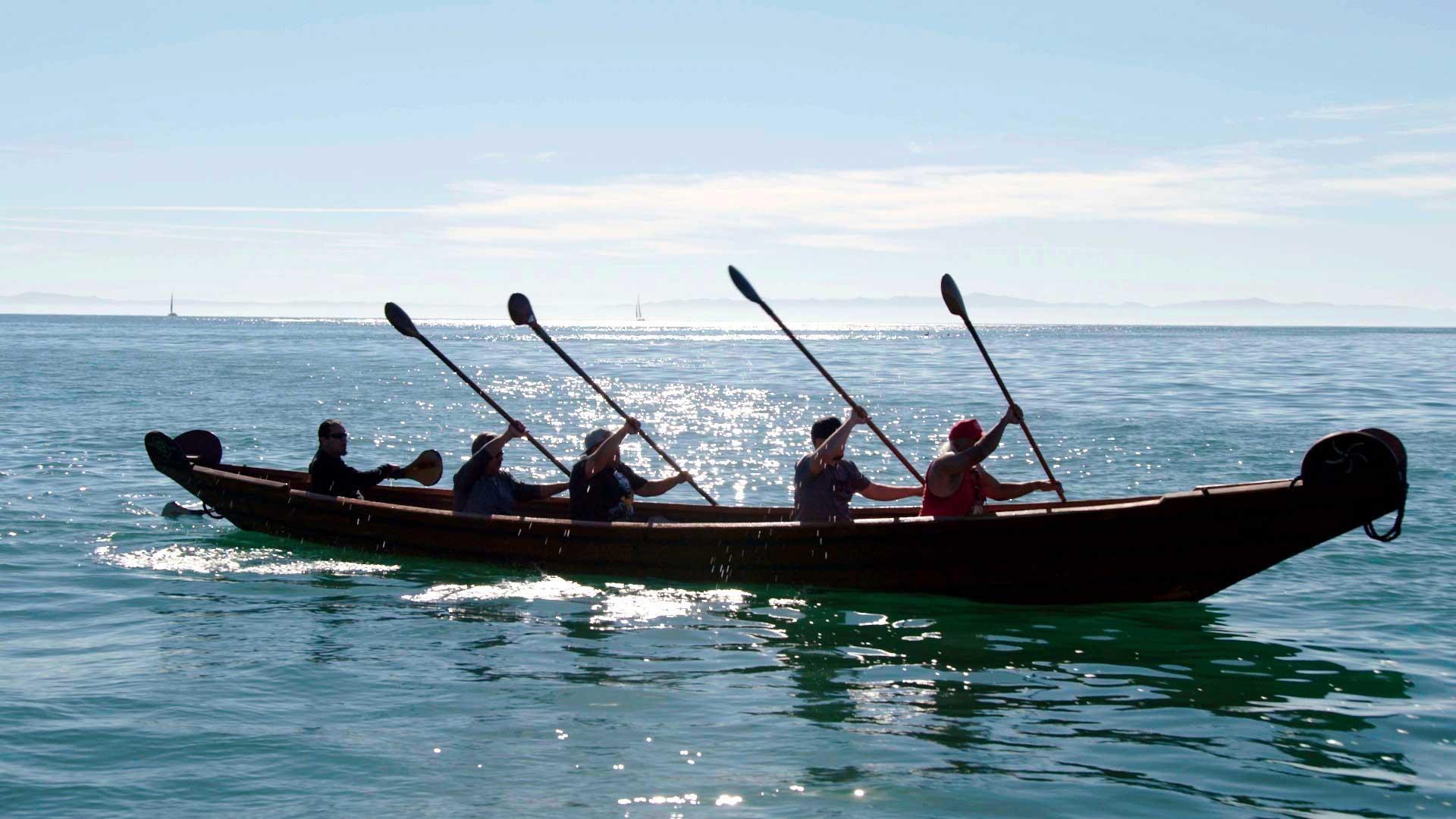 Part 1
From Caves to Cosmos