Every June we recognize the accomplishments and contributions of the lesbian, gay, bisexual, transgender and queer (LGBTQ) community. PBS North Carolina celebrates Pride Month with new programs and favorite series. Watch on our channels and stream online and on the PBS Video app.
Explore below for our featured program schedule and streaming recommendations. Check back often as more streaming films are throughout the month!
Tune In | Airing on PBS NC in June
PBS Digital Studios
Thursday, June 3, 10 PM on PBS NC and streaming now on the PBS Video app
Follow queer actor Dyllón Burnside on a journey across the South to meet diverse members of the LGBTQ community. From a lesbian rodeo champ in Texas to an African American mayor ally in Alabama, he discovers how LGBTQ Americans are finding ways to live authentically and with Pride in the modern South.
Watch digital shorts from Prideland on YouTube.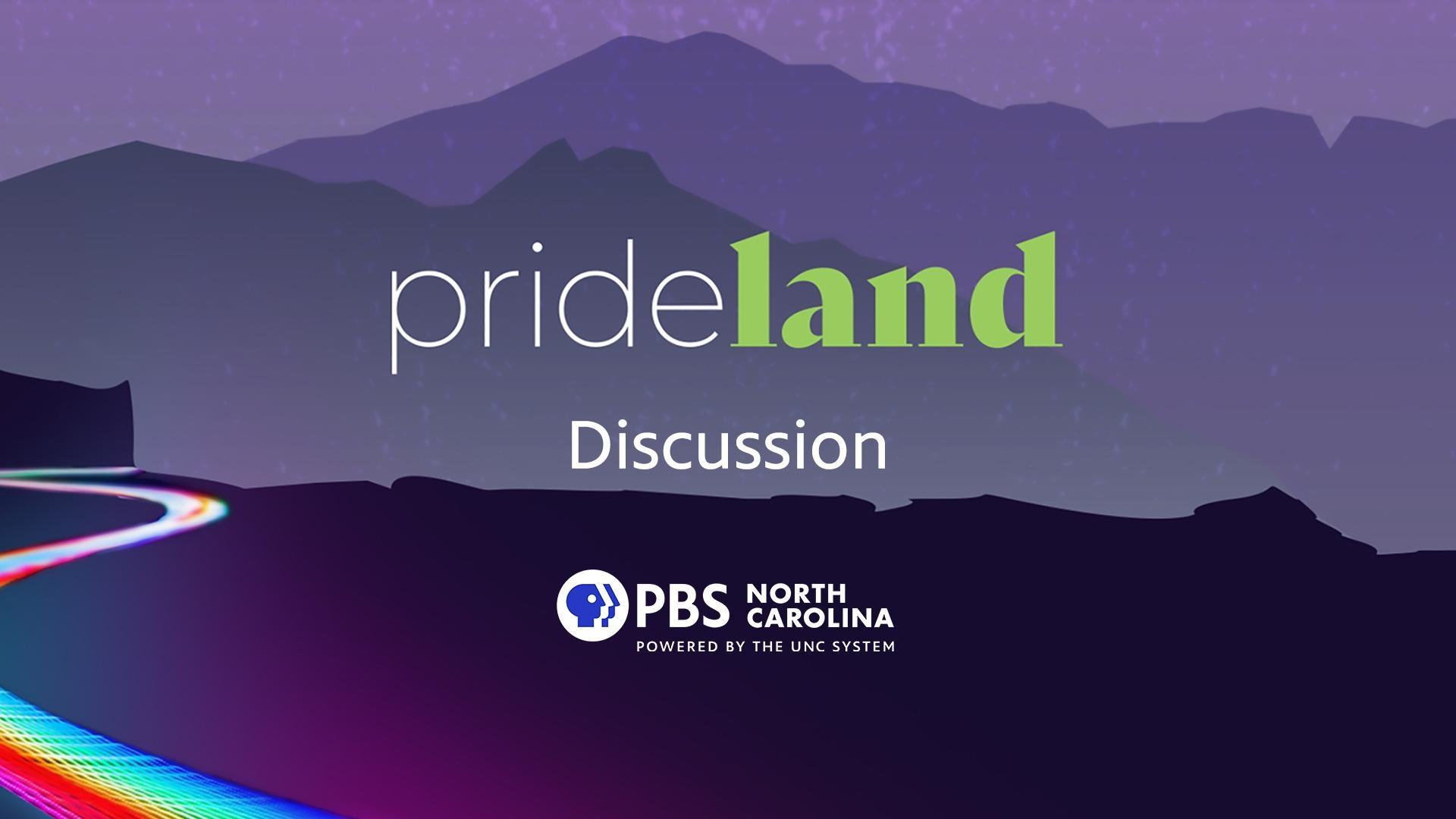 PBS North Carolina CEO Lindsay Bierman discusses faith, education and politics with local LGBTQ+ leaders. Watch this engaging conversation from our June 1 virtual screening event now.
American Masters
Friday, June 4, 9 PM on PBS NC and streaming now on the PBS Video app
Discover Les Ballets Trockadero de Monte Carlo (The Trocks), an all-male company that for 45 years has offered audiences their passion for ballet classics mixed with exuberant comedy. With every step they poke fun at their strictly gendered art form.
Watch Now | Ballerina Boys
American Masters
Friday, June 4, 10 PM on PBS NC and streaming now on the PBS Video app
Experience the power of song in the struggle for equality through the story of feminist singer and activist Holly Near, who for the last 40 years has worked on global social justice coalition-building in the women's and lesbian movements.
Watch Now | Holly Near: Singing for Our Lives
Murder in Montrose: The Paul Broussard Legacy
Thursday, June 17, 10 PM on PBS NC
In 1991, Paul Broussard, a 27 year old gay man, was murdered on the streets of Houston, sparking a deafening outcry. The crime served as a wake-up call that highlighted the harassment and mistreatment experienced by the LGBTQ community. This documentary explores the aftermath of this pivotal event - from civil unrest to hate crime legislation and from victim's rights to political activism.
The Committee
Thursday, June 17, 10:30 PM on PBS NC
The Committee explores the little-known Florida Legislative Investigative Committee of the State Legislature from 1956-1965. With Florida Senator Charley Johns as chair, its aim was to root out communist and homosexual teachers and students from state universities and was successful in either firing or expelling more than 200 suspected gay and lesbian citizens.
Masterpiece
Us
Sunday, June 20, 9 PM on PBS NC and the PBS Video app
Douglas, his wife and teenage son take a European summer vacation together. What could go wrong?
Tom Hollander, Saskia Reeves and Tom Taylor star in an adaptation of David Nicholls' bittersweet, bestselling novel about a family giving their relationship one last shot.
American Experience
Thursday, June 24, 10 PM on PBS NC and streaming now on the PBS Video app.
In the early morning hours of June 28, 1969 police raided the Stonewall Inn, a popular gay bar in the Greenwich Village section of New York City. That night the street erupted into violent protests and street demonstrations that lasted for the next three days. The Stonewall uprising marked a major turning point in the modern gay civil rights movement in the United States and around the world.
Watch Now | Stonewall Uprising
Watch Now | More Programs Streaming Now
Independent Lens
For so many high-schoolers, prom is a rite of passage in all of its love-filled, well-coiffed, abundantly photographed glory. But for generations of LGBTQ+ youth, prom has been emblematic of an exclusion from a world they could not experience as their authentic selves. For residents of an LGBTQ+ retirement home, "senior" prom takes on a whole new meaning.
REEL SOUTH
Brandi Jarrow, a 27-year-old trans woman of color from New Orleans, takes the personal and professional success she has achieved as a hairstylist, and works to open an inclusive luxury salon. The film is a joyful, optimistic portrait of what's possible when we include and uplift trans people as essential contributors to our community.
PBS North Carolina Presents
Director Diana Newton documents her journey toward acceptance alongside her sister Christine, a transgender woman navigating the emotional and physical perils of coming out. A devastatingly personal family portrait nearly fourteen years in the making, The Ties That Bind examines the challenges of living authentically in an environment historically hostile to difference.
Watch Now | The Ties That Bind
Independent Lens
Streaming through July 1, 2021
The colorful story of writer Armistead Maupin, whose Tales of the City series inspired millions to claim their own truth.
Watch Now: The Untold Tales of Armistead Maupin
PBS North Carolina Presents
Streaming now with PBS NC Passport
There are 30 transgender, ordained ministers in the US; six are in North Carolina. Proper Pronouns follows four of them as they navigate life in North Carolina as both transgender and transgender ministers.
Watch with PBS NC Passport | Proper Pronouns