As the flagship channel of North Carolina's 12-station statewide public media network, PBS NC brings you the best programs from around the world and around the corner. Expect quintessential British dramas and comedies, the latest in science and technology, provocative documentaries and indie films, award-winning music and performance specials, shows for lifelong learning, quality children's programs and unique local stories that bring our state home to you.
Watch Anywhere. Anytime.
Now more than ever, PBS NC is by your side—whether you're watching over-the-air with an antenna, on cable or satellite, or content on-demand online.
And now we're now streaming live on YouTube TV! With your YouTube TV subscription, you'll enjoy more access than ever to a robust collection of stories well told, carefully curated on-demand content from PBS North Carolina.
Check out how you can watch on-air, online and on apps and connected devices below.
Here's How Easy It Is To Watch Your PBS North Carolina Favorites—Everywhere You Are!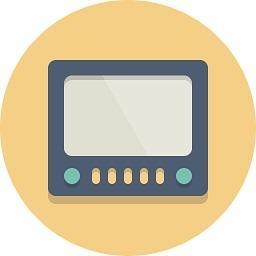 On-Air
You can watch the channels of PBS North Carolina several on-air ways:
For free, over-the-air with an antenna
As part of your cable television package
As part of your satellite TV package.

Please note that availability varies depending on provider. For channel and provider information, please go here.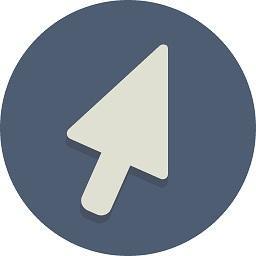 Online
You'll find many of our full-length programs, along with special extra content, online at: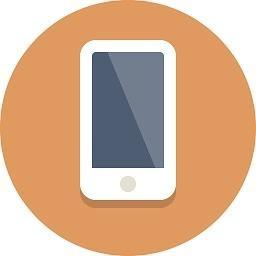 On Apps & Connected Devices
Watch our content on your favorite apps and devices, such as: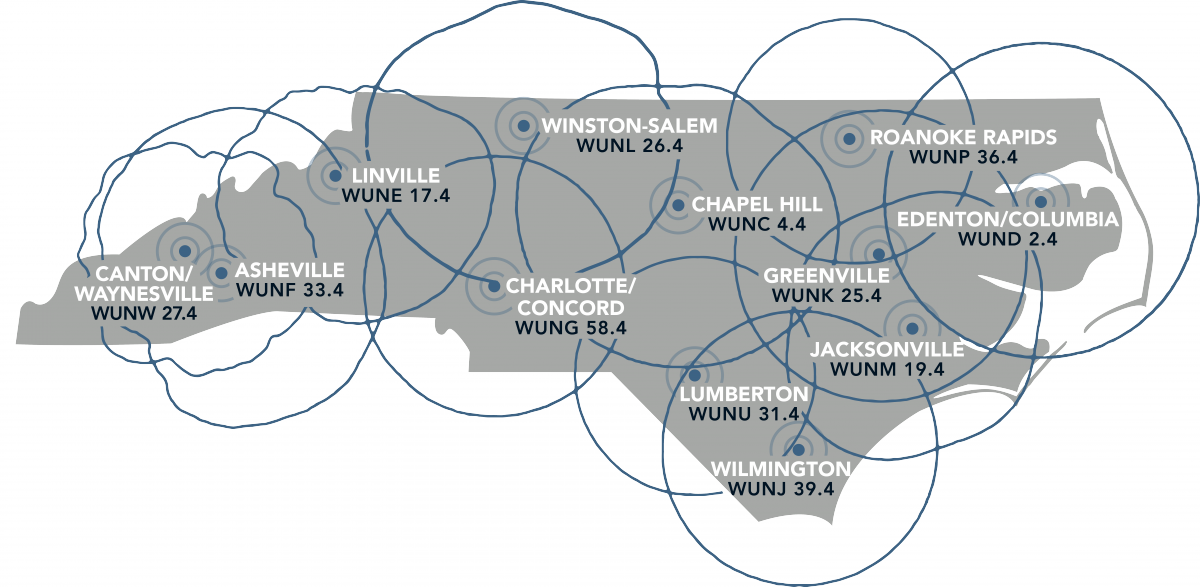 The PBS NC channel can be viewed over-the-air on the following channels:
Asheville—WUNF 33.1/25.1
Canton/Waynesville—WUNW 27.2
Chapel Hill/Raleigh/Durham—WUNC 4.1/25.1
Charlotte/Concord—WUNG 58.1/44.1
Edenton/Columbia—WUND 2.1/20.1
Greenville—WUNK 25.1/23.1
Jacksonville—WUNM 19.2
Linville—WUNE 17.2
Lumberton—WUNU 31.1
Roanoke Rapids—WUNP 36.2
Wilmington—WUNJ 39.1/29.1
Winston-Salem—WUNL 26.1/32.1

The PBS NC channel is also on Spectrum Cable channel 1221
Cable/Satellite Providers:
Channel numbers vary; please call provider for details.
AT&T Uverse: 1-800-288-2020
Comcast: 1-800-934-6489
Direct TV: 1-800-531-5000
Dish: 1-800-333-3474
Mediacom: 1-855-633-4226
Northland Communications: 1-888-667-8452
Spectrum: 1-855-757-7328
Suddenlink Communications: 1-888-882-5151

Click for printer-friendly channel information.