Watch Rootle Online Anytime!
Watch Rootle, your 24/7 PBS KIDS destination for wholesome, educational and entertaining content for children ages two to eight, live online here.
And now you can now catch Rootle streaming live on YouTubeTV. YouTube TV represents PBS North Carolina's first local livestreaming partnership and its accompanying Rootle PBS KIDS 24/7 channel extends the organization's mission of helping prepare children for success in school and life through trusted, educational media, available anytime and anywhere. Users can access favorite series, such as Daniel Tiger's Neighborhood, Molly of Denali, Odd Squad, Pinkalicious & Peterrific, Wild Kratts and Sesame Street. YouTube TV subscribers can also access select content through YouTube TV's VOD service. To access the full line-up available to PBS North Carolina viewers, visit the YouTube TV live guide or the PBS NC schedule here.
In addition to YouTube TV, PBS North Carolina content is available on all PBS platforms, including PBS.org and PBSKIDS.org, as well as the PBS Video app and PBS KIDS Video app available on iOS, Android, Roku, Apple TV, Amazon Fire TV, Samsung TV and Chromecast. Station members are also able to view an extended library of quality public television programming via Passport. See the schedule below or click to see what's airing on Rootle this week!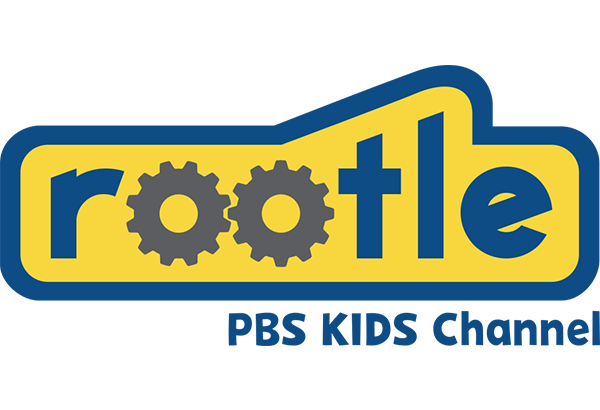 Here's How Easy It Is To Watch Your PBS North Carolina Favorites—Everywhere You Are!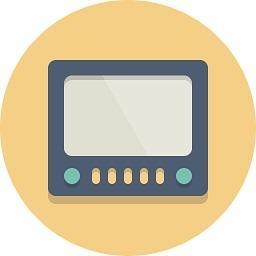 On-Air
You can watch the channels of PBS North Carolina several on-air ways:
For free, over-the-air with an antenna
As part of your cable television package
As part of your satellite TV package.

Please note that availability varies depending on provider. For channel and provider information, please go here.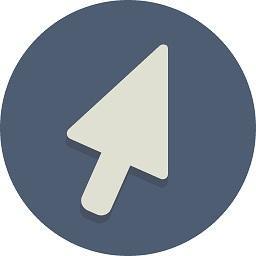 Online
You'll find many of our full-length programs, along with special extra content, online at: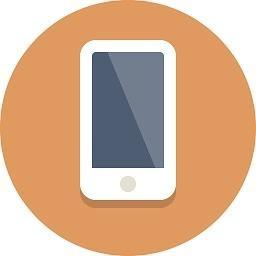 On Apps & Connected Devices
Watch our content on your favorite apps and devices, such as: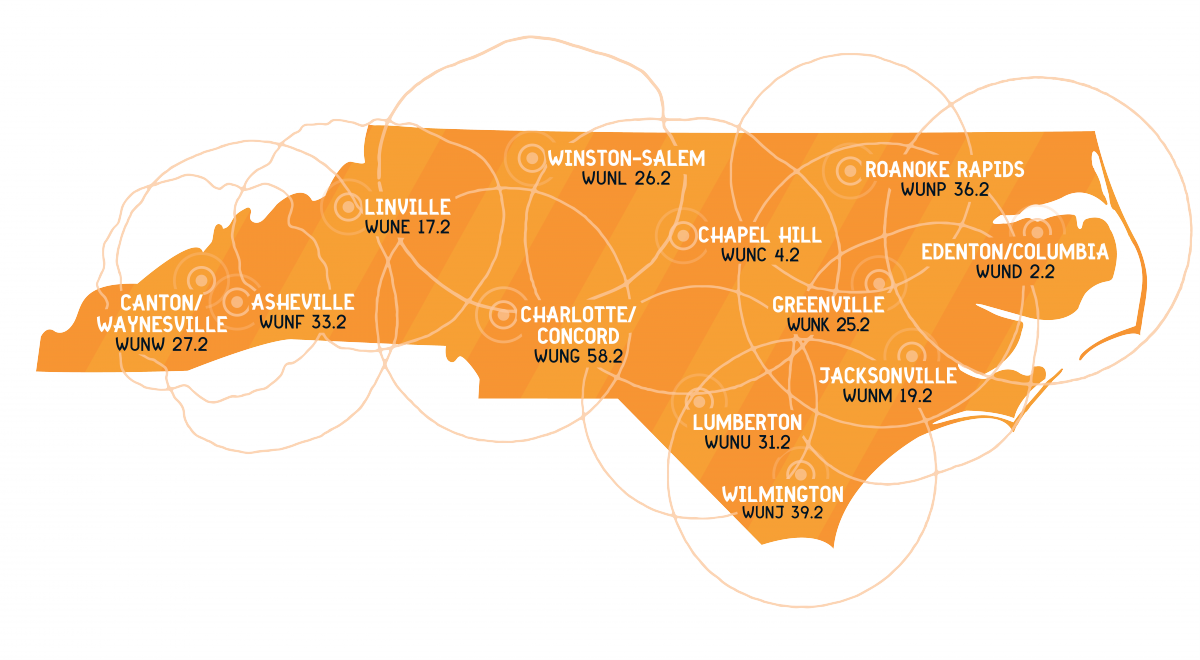 Rootle can be viewed over-the-air on the following channels:
Asheville—WUNF 33.2
Canton/Waynesville—WUNW 27.3
Chapel Hill/Raleigh/Durham—WUNC 4.2
Charlotte/Concord—WUNG 58.2
Edenton/Columbia—WUND 2.2
Greenville—WUNK 25.2
Jacksonville—WUNM 19.3
Linville—WUNE 17.3
Lumberton—WUNU 31.2
Roanoke Rapids—WUNP 36.3
Wilmington—WUNJ 39.2
Winston-Salem—WUNL 26.2
Cable/Satellite Providers:
Channel numbers vary by location; please call providers for details.
AT&T Uverse: 1-800-288-2020
Comcast: 1-800-934-6489
Direct TV: 1-800-531-5000
Dish: 1-800-333-3474
Mediacom: 1-855-633-4226
Northland Communications: 1-888-667-8452
Spectrum: 1-855-757-7328
Suddenlink Communications: 1-888-882-5151

Click for printer-friendly channel information.