New episodes premiere every Friday at 8:30 PM on PBS NC.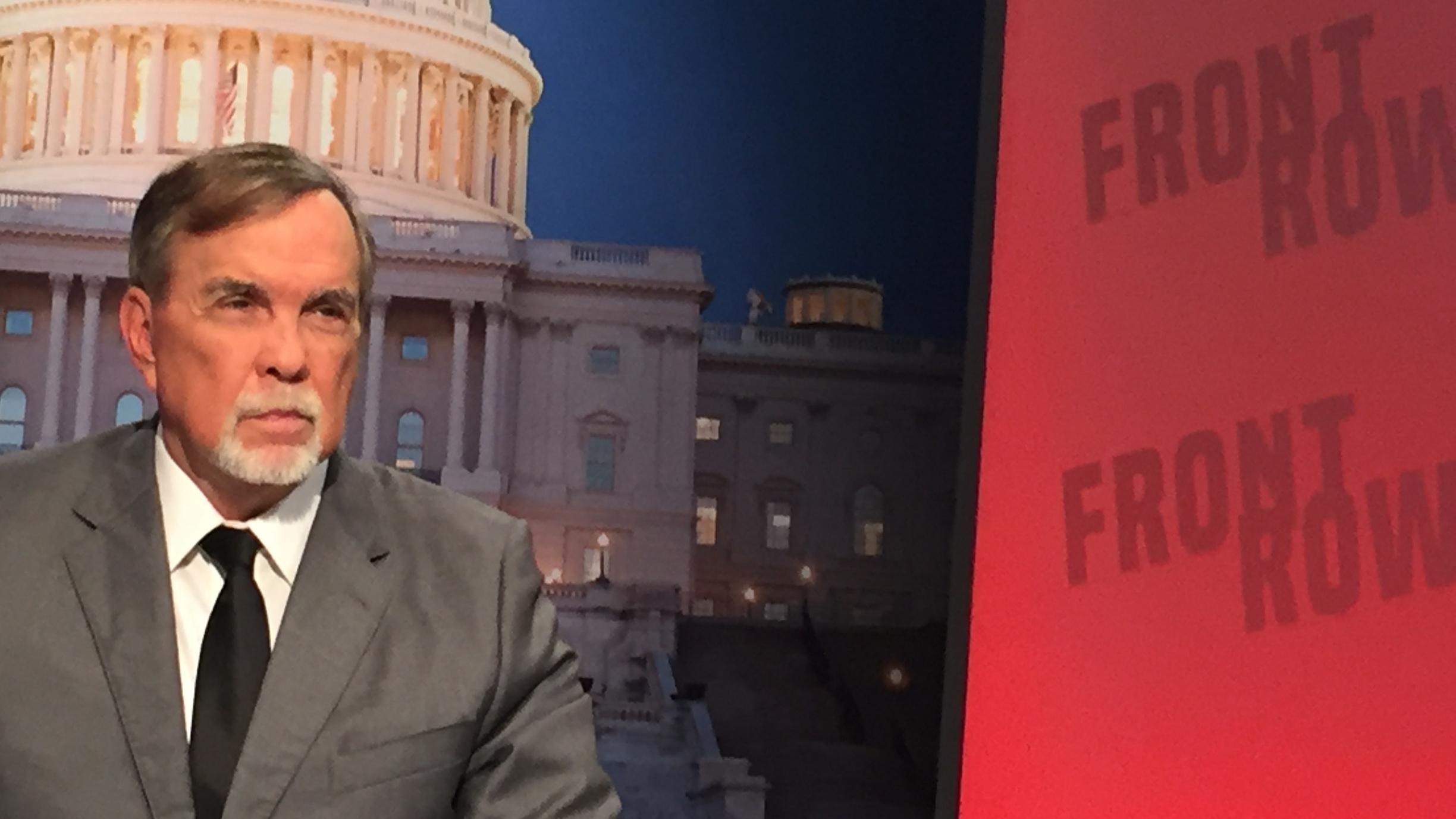 News & Issues that Matter
FRONT ROW with Marc Rotterman offers refreshing conversation about timely news and topics of public interest facing North Carolina and the nation.

Bringing together his insider experience, keen mind and key contacts (including elected officials, policy makers and journalists), Marc and his panelists and special guests explore important policy issues and news items during each lively episode of FRONT ROW.
"Marc Rotterman calls balls and strikes on FRONT ROWand he makes it a point to ensure all views are heard and respected."
- DEMOCRATIC STRATEGIST MORGAN JACKSON
"Front Row with Marc Rotterman provides thoughtful, intelligent debate on issues of concern to North Carolina and the nation."
- NC HOUSE SPEAKER TIM MOORE
"Marc's extensive knowledge of politics makes for a solid discussion. He's insightful and respectful... something often lacking in today's media."
- VETERAN BROADCASTER DAVID CRABTREE

Join the FRONT ROW conversation, Friday nights, at 8:30, on PBS NC (formerly UNC-TV) & on the North Carolina Channel, at 9. FRONT ROW encores Sundays, at noon, on PBS NC, as well as Saturdays, at 4 PM, and Sundays, at 9:30 AM, on the North Carolina Channel.
Getting news in today's media environment can prove overwhelming. For a fast-paced look at what's happening in your world, tune in to FRONT ROW with Marc Rotterman and stay current on the latest in state and national concerns.

See who's visiting the panel discussion this week on FRONT ROW.

Major funding for FRONT ROW provided by:
Robert L. Luddy
Funding for the Lightning Round provided by:
Rifenburg Construction
Jane and Van Hipp
Stefan Gleason

With additional funding provided by the following:
Patricia and Koo Yuen through The Yuen Foundation
Boddie-Noell Foundation
Tom Smith
Tom and Lisa Apodaca
Chris Judy
Pat and Anne Gavaghan
Helen Laughery
McLaughlin & Associates
Mary J. C. Cresimore
Gene Lucas